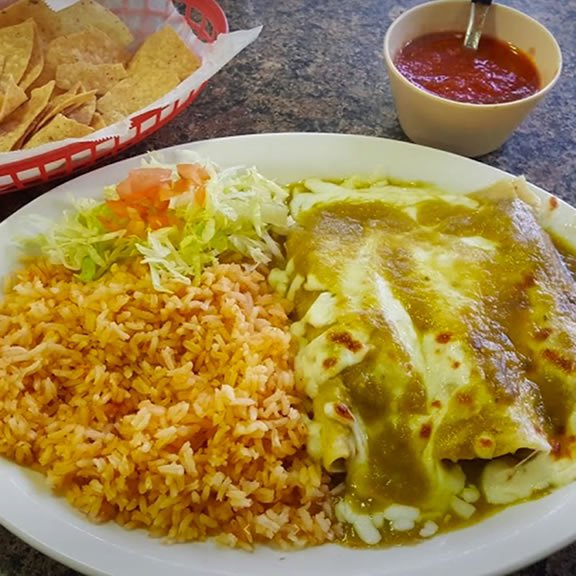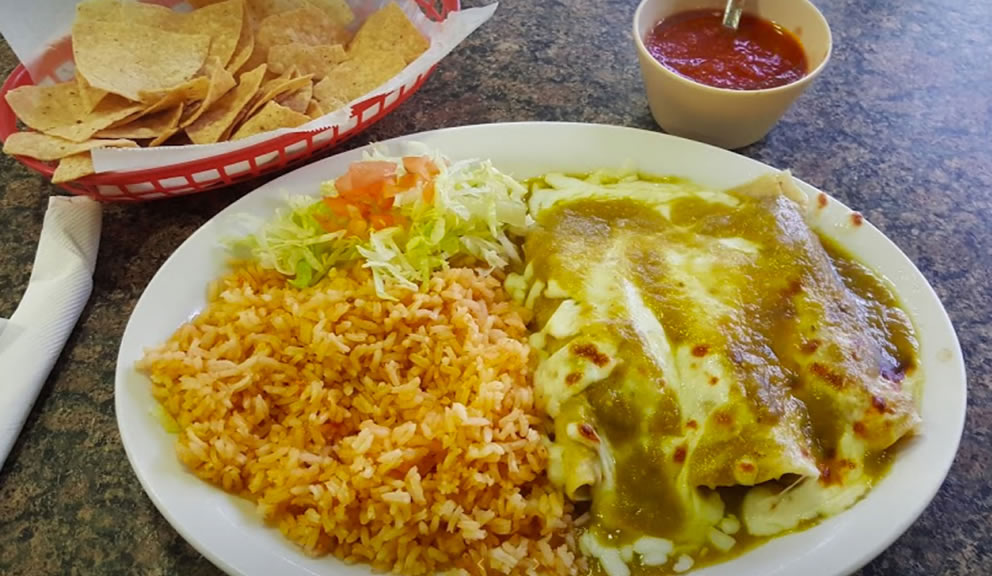 Los Compas Taqueria & Mexican Restaurant
2314 45th St., Galveston, TX (Directions) | Phone: (409)762-1140
About
Los Compas Taqueria & Mexican Restaurant has been around for over 20 years, owned and operated by Rodrigo and Anna Rojas.
It's a small place with a big taste. If you love real authentic Mexican food made from scratch, then Los Compas is muy perfecto for you!
Hours
Permanently Closed
Hours are subject to change.
General
Locally Owned
Homemade, Family-Style
A Locals Favorite
Vegetarian Friendly
Serving Breakfast & Lunch
Menus
Breakfast Plates
Served with fried potatoes, refried beans and a flour tortilla
HUEVOS RANCHEROS
5.25
HUEVOS A LA MEXICANA
5.25
HUEVOS CON CHORIZO
5.25
MIGAS A LA MEXICANA
5.25
SALCHICHON CON HUEVO
5.25
CHILAQUILES
6.25
MACHACADO
Ranchero or ala mexicana
5.95
Breakfast Burritos
Made with flour tortillas
GRANDE
3.50
POTATO AND BEAN
2.50
EGG & POTATO
2.50
EGG & BEAN
2.50
BEAN & CHEESE
2.50
CHORIZO & EGG
2.50
SALCHICHON CON HUEVO
2.95
CHICKEN OR BEEF FAJITA WITH EGG
4.95
Plates
Served with rice, beans and flour tortillas
MENUDO
5.50
TAMALE PLATE
5.95
BEEF OR CHICKEN ENCHILADAS
5.95
ENTOMATADAS DE POLLO SALSA VERDE
5.95
CRISPY TACO PLATE
5.95
CHALUPAS
5.95
CARNE GUISADA
6.25
CHICKEN FLAUTAS
6.50
CHEESE ENCHILADAS
BEEF OR CHICKEN
6.50
QUESADILLAS
6.95
LOS COMPAS SPECIAL
1 enchilada, 1 tamale, 1 taco
7.50
CHICHARRONES PLATE
7.95
PORK STEAK RANCHERO
7.95
BARBACOA PLATE
7.95
GORDITA PLATE
9.95
T-BONE STEAK
6 Oz
10.95
BEEF OR CHICKEN FAJITAS
10.95
LENGUA EN SALSA RANCHERO
10.95
STEAK RANCHERO
10.95
NACHOS WITH MEAT
7.95
CHILI CON QUESO
Small 2.75 | Large 4.95
Gorditas
GORDITAS
Barbacoa, chicharrón, carne guisada, lengua, fajitas, or pollo
3.50 each
Burritos
BURRITOS
choose corn or flour tortilla; barbacoa, beef or chicken fajita, carne guisada
3.50 each
Hamburgers
HAMBURGER
with fries & drink
6
CHEESEBURGER
with fries & drink
6.50
12.06.19
Nearby Places of Interest