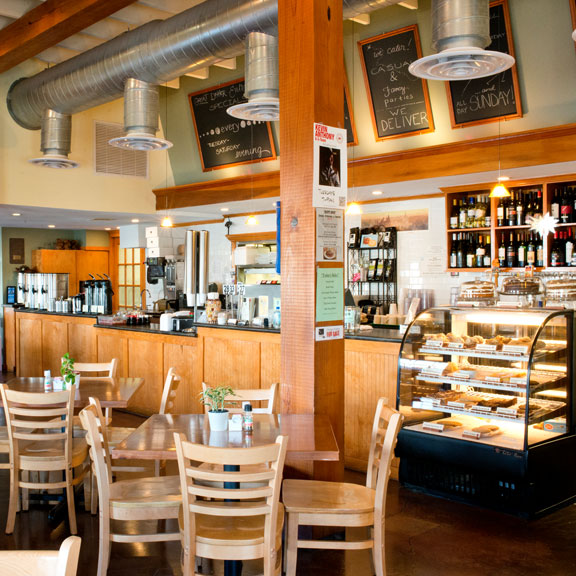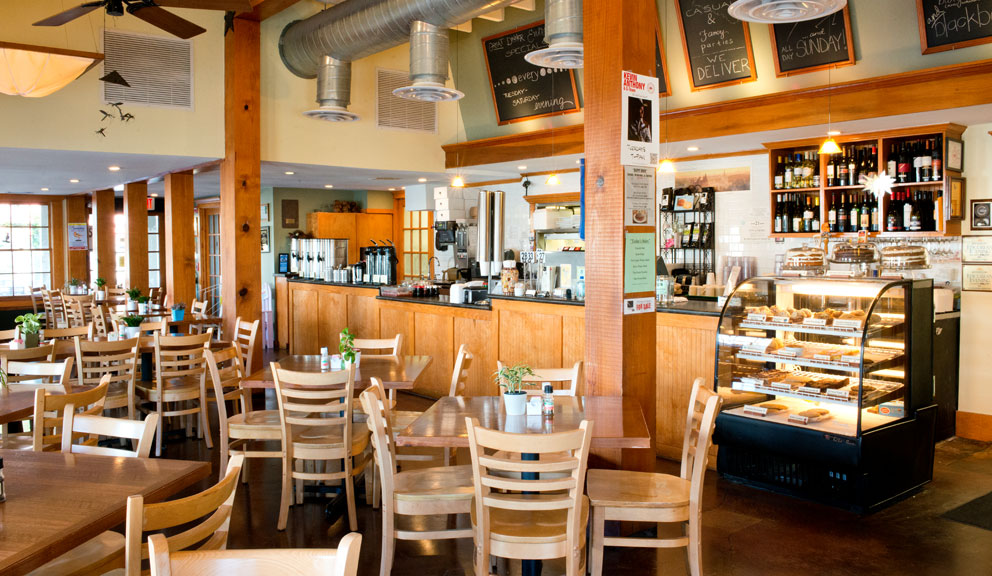 About
At Mosquito Café you'll find very fresh, homemade, eclectic, trendy food, a warm casual atmosphere, and friendly helpful service. Guests, upon perusing the menu and chalkboard specials, place their order with the cashier, select a table of their choice, and sit back and relax. Their staff delivers the entrées, silverware, napkins, refreshes beverages, clears plates upon finishing, takes dessert orders, and will fulfill any guest request.
Hours
Monday: Closed
Tuesday: 8:00AM – 8:30PM
Wednesday: 8:00AM – 8:30PM
Thursday: 8:00AM – 8:30PM
Friday: 8:00AM – 8:30PM
Saturday: 8:00AM – 8:30PM
Sunday: 8:00AM – 3:00PM
Hours are subject to change.
General
Casual
Fresh, Eclectic Cuisine
Daily Specials
Patio Seating Available
Great for Families & Groups
Catering Available
Menus
Served Tuesday thru Saturday 8am Until 2pm & All Day Sunday
Crustless Quiche, Granola & Yogurt, and Lox & Bagel Platter Available Anytime
Breakfast
BREAKFAST BOWL
roasted potatoes, sautéed fresh spinach, crumbled hickory smoked peppered bacon, mozzarella, two extra large eggs any style served with a toast point
10.49
MOSQUITO BENEDICT
a house baked savory scone covered with sautéed shrimp, mushrooms, sun dried tomatoes, artichoke hearts, fresh asparagus and poached eggs topped with hollandaise sauce with a choice of cheesy grits, roasted potatoes or apple pecan salad
17.99
THE CRABBY MOSQUITO
our crab version of the mosquito benedict! a homemade savory scone covered with crab, mushrooms, sun dried tomatoes, artichoke hearts, fresh asparagus, and poached eggs topped with hollandaise sauce and green onion served with your choice of a breakfast side
24.49
HUEVOS RANCHEROS
two extra large eggs cooked over easy, refried beans or smoky black beans, corn tortillas, and house salsa, topped with feta cheese, pico de gallo, and tortilla strips, served with a side of roasted potatoes
vegetarian 11.49 | add green chiles .49
CRUSTLESS QUICHE
Italian sausage, swiss cheese, apples, sweet bell peppers, potatoes, caramelized onions, with a choice of cheesy grits, roasted potatoes or apple pecan salad
10.49
SHRIMP, GRITS, AND EGGS
fresh grilled large shrimp atop the very best cheesy grits, grilled veggies, and two extra large eggs any style
17.49
THE NANCY BET-C (BETSY)
hickory smoked peppered bacon, melted swiss, two poached eggs, and roasted tomatoes on a toasted croissant with hollandaise and a choice of cheesy grits, roasted potatoes or apple pecan salad
13.99
PLAIN OL' BREAKFAST
three extra large eggs any style with a generous portion of hickory smoked peppered bacon or premium sausage, wheat toast with a choice of cheesy grits, roasted potatoes or apple pecan salad
11.29
CORNED BEEF HASH TACOS
homemade corned beef hash with potatoes, caramelized onions and bell peppers stuffed in three soft corn tortillas served with homemade salsa on the side and two extra large eggs any style
14.99
CRAB OMELETTE
crab, mushrooms, sun dried tomatoes, artichoke hearts, and fresh asparagus topped with hollandaise and green onion served with honey wheat toast from pattycakes bakery and a side of roasted potatoes
20.49
BACON CHEDDAR OMELETTE
hickory smoked peppered bacon and shredded cheddar served with honey wheat toast from pattycakes bakery and a side of roasted potatoes
12.49
GRANOLA & YOGURT
a generous portion of low fat vanilla yogurt and low fat granola topped with fresh strawberries and bananas
cup 7.49 | bowl 10.49
VEGGIE OMELETTE
zucchini, squash, red onion, bell pepper, fresh spinach, cheddar, and authentic ranchero sauce served with honey wheat toast from pattycakes bakery and apple pecan salad
12.19
FRENCH TOAST
cinnamon spiced and topped with powdered sugar, fresh strawberries and bananas
honey wheat 10.49 | PattyCakes raisin challah 10.99 | add hickory smoked peppered bacon 2.99
BUTTERMILK PANCAKES
our scratch recipe buttermilk pancakes topped with powdered sugar, fresh strawberries and bananas
9.99
add hickory smoked peppered bacon 2.99
LOX & BAGEL PLATTER
a generous portion of norwegian lox, toasted plain bagel or everything bagel, cream cheese, fresh tomatoes, cucumbers, capers and red onions with apple pecan salad
15.99
KIDS EGGS & TOAST
two extra large eggs any style with toast and jelly
5.49
KIDS PANCAKE
buttermilk pancake topped with powdered sugar, fresh strawberries and bananas (one good sized pancake)
5.49
KIDS BAGEL & CREAM CHEESE OR JELLY
plain bagel or everything bagel with cream cheese or jelly
4.49
01.17.21
Lunch Served 11am – 9pm; Dinner Served 5pm – 9pm
Appetizers
GRILLED SHRIMP COCKTAIL
grilled shrimp (served hot) on a bed of mixed greens served with chef's homemade cocktail sauce
7.49
LOADED CORN CAKE
our famous corn cake grilled and topped with avocado, fresh pico de gallo, sour cream, and chipotle sauce
10.49
CRABBY SHRIMP CAKE
homemade shrimp cake topped with crab in a creamy butter wine sauce, avocado, and green onion
17.49
PECAN CRUSTED BRIE
coated with housemade chutney, served with grapes and toast points
9.99
WARM GOAT CHEESE MEDALLIONS
two crusted medallions of goat cheese topped with fresh pico de gallo served with toast points
11.49
Salads
NAPA SALAD
grilled fresh chicken breast, toasted pecans, bleu cheese, mandarin orange slices, apples and red grapes tossed with mixed greens and homemade champagne vinaigrette
14.49
WARM GOAT CHEESE SALAD
a crusted medallion of goat cheese atop mixed greens, sun dried tomatoes, figs and toasted pine nuts with homemade champagne vinaigrette
vegetarian
12.99
Add grilled chicken breast 4.49 | Add grilled shrimp 6.99
MOSQUITO CAESAR
romaine lettuce, hickory smoked peppered bacon, imported parmesan cheese, homemade croutons, homemade caesar dressing
11.49
Add grilled chicken breast 4.49 | Add grilled shrimp 6.99 | Add grilled salmon 7.49
SHRIMP SALAD
combination of shrimp, mayo, diced celery, red and green onions, sweet bell peppers, hard boiled eggs, cheddar cheese, mozzarella cheese and pimento on a bed of mixed greens with a side of mosquito ranch dressing and a toast point
14.49
CHICKEN SALAD
a mixture of fresh roasted chicken tossed with tarragon mayo, sour cream, toasted pecans, celery, sliced green apples, and green onions served over mixed greens with a toast point
12.49
FAR EAST END
grilled medium rare ahi tuna with angel hair pasta, cucumbers, sweet peppers, shredded carrots and pickled ginger over mixed greens served with three asian sauces (spicy sambal vinaigrette, tamari sesame vinaigrette, and wasabi cream)
17.29
THAI CHICKEN SALAD
grilled fresh chicken breast on a bed of mixed greens, red cabbage, shredded carrots, cilantro, green onions and sweet peppers tossed with tamari sesame vinaigrette, topped with roasted peanuts and thai peanut sauce
13.49
CHINESE CHOP SALAD
grilled fresh chicken breast atop napa cabbage, crispy noodles, mandarin oranges, and toasted almonds with a mosquito special asian dressing
13.49
Soups
TOMATO BASIL – VEG&GF
cup 5.49 | bowl 9.49
LOADED BAKED POTATO – GF
cup 5.49 | bowl 9.49
Big Bites
ROSEMARY CHICKEN ALFREDO
pasta tossed in a creamy rosemary alfredo sauce topped with grilled fresh chicken breast and imported parmesan cheese (served hot) with a toast point
12.99
PASTA PESTO
farfalle (bow tie) pasta tossed with homemade basil pesto, artichoke hearts, toasted pine nuts, feta, fresh tomato garnish and imported parmesan cheese over mixed greens (served cold)
12.99
SPINACH PASTA
farfalle (bow tie) pasta sautéed with fresh spinach, fresh roma and sun dried tomatoes, artichoke hearts, fresh herbs, feta and imported parmesan cheese (served hot)
12.49
add grilled chicken breast: 4.49 | add grilled shrimp: 6.99 | add grilled salmon: 7.49 | add grilled filet: 9.49
ASIAN SHRIMP SKEWER
skewered shrimp atop angel hair pasta with mixed greens tossed with tamari sesame vinaigrette, cilantro, shredded carrots, red cabbage and thai peanut sauce
15.49
THAI NOODLE BOWL
thai noodles atop a bed of mixed greens served with a choice of grilled chicken or grilled portobello mushroom (served cold)
12.49
ASIAN FILET BEEF BOWL
sliced grilled fresh filet mignon atop angel hair pasta, mixed greens, pickled ginger, sweet peppers, shredded carrots, red cabbage, cilantro, and green onions tossed in a tamari sesame vinaigrette (served cold) (may substitute chicken or shrimp)
16.49
SHRIMP TACOS
grilled shrimp stuffed in flour tortillas with mixed greens, chipotle sauce, fresh pico de gallo, homemade salsa, served with confetti jasmine rice and black beans or your choice of a side (corn tortillas upon request)
14.49
CARNITAS TACOS
slow roasted pulled pork stuffed in soft corn tortillas with mixed greens, chipotle sauce, fresh pico de gallo, homemade salsa served with confetti jasmine rice and black beans or your choice of a side
13.49
FILET MIGNON TACOS
grilled filet mignon stuffed in soft corn tortillas with mixed greens, chipotle sauce, fresh pico de gallo, homemade salsa served with confetti jasmine rice and black beans or your choice of a side
15.49
Sandwiches
TURKEY DIVINITY
oven roasted turkey with melted brie, hickory smoked peppered bacon, grilled apples, green leaf lettuce, and garlic-herb mayo on a french baguette served with your choice of a side
14.49
CHICK STACK
grilled fresh chicken breast with goat cheese spread, oven roasted tomatoes, green leaf lettuce, and garlic-herb mayo on a pattycakes honey wheat bun served with your choice of a side
11.49
add hickory smoked peppered bacon: 1.99
KAHUNA TUNA
grilled medium rare ahi tuna with wasabi cream and spicy sambal vinaigrette, green leaf lettuce, and fresh tomato on a pattycakes honey wheat bun served with your choice of a side
15.99
BBQ PORK SANDWICH
slow roasted pulled pork with chef's bbq sauce, homemade cole slaw, and green leaf lettuce on a pattycakes honey wheat bun served with your choice of a side
12.49
CURRIED AHI TUNA SALAD
ahi tuna poached, flaked and combined with celery, currants, mild curried mayonnaise, sour cream, red onions, mixed greens, and fresh tomato served on a toasted croissant served with your choice of a side
13.49
BACON SWISS CROISSANT
hickory smoked peppered bacon with swiss, oven roasted tomatoes, green leaf lettuce, and garlic-herb mayo on a toasted croissant served with your choice of a side
12.49
ISLAND SLAMMER
grilled shrimp, hickory smoked peppered bacon, swiss, fresh tomato, green leaf lettuce, and garlic-herb mayo on a french baguette served with your choice of a side
14.49
FILET MIGNON SANDWICH
grilled filet mignon served with fresh tomato, red onions, and green leaf lettuce on a french baguette and chipotle sauce on the side served with your choice of a side
15.99
add Tillamook cheddar: 1.49
CHICKEN SALAD SANDWICH
a mixture of fresh roasted chicken tossed with tarragon mayo, sour cream, toasted pecans, celery, sliced green apples, and green onions with mixed greens and fresh tomato on a toasted croissant served with your choice of a side
12.49
ALMOST REUBEN
deli stacked thin sliced corned beef with swiss, braised cabbage and homemade dressing on pattycakes rye bread served with your choice of a side
13.49
SALMON CLUB
fresh grilled salmon filet with hickory smoked peppered bacon, balsamic onions, and green leaf lettuce on toasted wheat bread with chipotle sauce on the side served with your choice of a side
15.99
VEGGIE 'SHROOM
grilled marinated portobella mushroom topped with grilled zucchini ribbons, oven roasted tomatoes, balsamic onions, goat cheese spread, green leaf lettuce, and garlic-herb mayo on a pattycakes honey wheat bun served with your choice of a side
11.49
MAMBO
slow roasted pulled pork with melted brie, homemade fruit chutney, and green leaf lettuce on a french baguette served with your choice of a side
12.99
Burgers & Wannabes
MOSQUITO CHEESE BURGER
fresh certified angus beef patty with your choice of melted bleu cheese (with balsamic onions), tillamook cheddar, swiss, or american with fresh tomato, green leaf lettuce, red onions, and island sauce on a pattycakes hamburger bun served with your choice of a side
12.49
SOUTHWEST GREEN CHILE BURGER
fresh certified angus beef patty topped with spicy roasted chopped green chiles, tillamook cheddar, fresh tomato, green leaf lettuce, and garlic herb mayo on a pattycakes hamburger bun served with your choice of a side
12.99
PLAIN OL' BURGER
fresh certified angus beef patty with fresh tomato, green leaf lettuce, and island sauce on a pattycakes hamburger bun served with your choice of a side
11.49
BACON CHEESE BURGER
fresh certified angus beef patty with hickory smoked peppered bacon, tillamook cheddar, fresh tomato, red onions, green leaf lettuce, and island sauce on a pattycakes hamburger bun served with your choice of a side
13.49
TURKEY BURGER
fresh homemade ground turkey patty with swiss, fresh tomato, red onions, green leaf lettuce, and island sauce on a pattycakes hamburger bun served with your choice of a side
12.49
VEGGIE BURGER
homemade with a variety of veggies (of course), fabulous seasoning, topped with avocado, fresh pico de gallo, feta, green leaf lettuce, and garlic herb mayo on a pattycakes hamburger bun served with your choice of a side
12.49
SHRIMP CAKE BURGER
homemade shrimp cake burger with fresh pico de gallo, green leaf lettuce, and island sauce on a pattycakes hamburger bun served with your choice of a side
15.49
Sides
FRESH APPLE PECAN SALAD
3.79
POTATO SALAD WITH MACARONI
3.79
THAI GARLIC NOODLES
3.79
SMOKY BLACK BEANS & CONFETTI JASMINE RICE
3.79
RED GRAPES
2.99
HIMALAYAN SALT KETTLE CHIP
3.79
FRESH SAUTEED VEGETABLES
3.79
HOUSE SIDE SALAD
3.79
CUP OF TURKEY CHILI
8.49
SOUP DU JOUR
Two scratch made soups, check with the restaurant for the current soup choices
5.49
Kids Menu
Just for Kiddos Under 10
CHILD'S PASTA
bow tie pasta served with melted butter & imported parmesan cheese on the side (marinara sauce on request)
6.49
GRILLED CHEESE SANDWICH
melted american cheese on toasted wheat bread with a choice of chips or apple pecan salad
5.99
CHILD'S GRILLED CHICKEN
grilled fresh chicken breast sliced with a choice of brown rice or kettle chips
6.49
PB & BANANA
peanut butter and fresh sliced banana on wheat bread with a choice of chips or apple pecan salad
5.99
Add to Any Entree
GRILLED CHICKEN BREAST
4.49
GRILLED SHRIMP
6.99
GRILLED AHI TUNA
8.99
GRILLED PORTOBELLA
4.49
GRILLED SALMON FILET
7.49
GRILLED FILET MIGNON
9.49
SAUTEED CRAB
11.49
Dinner
Served 5pm – 9pm Daily
FILET DINNER
grilled filet mignon (6oz), roasted garlic parmesan mashed potatoes, and a ranch house salad
25.99
add grilled shrimp: 6.99 | add sautéed crab: 11.49
SENEGALESE VEGETABLES
vegetables (may include) fresh green beans, cauliflower, carrots, snow peas, bok choy, onions, petite peas, water chestnuts, broccoli and bean sprouts atop brown rice with a light peanut sauce, toasted almonds and toasted coconut
14.49
add grilled chicken breast: 4.49 | add grilled shrimp: 6.99 | add grilled salmon: 7.49 | add grilled filet: $9.49
CHICKEN PAILLARD
panko crusted chicken breast topped with mozzarella and roasted red pepper sauce with roasted garlic parmesan mashed potatoes and the fresh vegetable of the day
17.99
FISH TACOS BAJA STYLE
two soft corn tortilla tacos stuffed with panko crusted tilapia and shredded cabbage served with chipotle sauce, homemade salsa, fresh pico de gallo, smoky black beans, and brown rice
17.49
TRIPLE CHEESE MAC
a generous portion of italian farfalle (bow tie) pasta with our three cheese sauce: tillamook cheddar, imported italian parmesan, and mozzarella served with the fresh vegetable of the day
13.49
add grilled chicken breast: 4.49 | add grilled shrimp: 6.99 | add grilled salmon: 7.49 | add grilled filet: $11.49
PULLED PORK MAC
slow roasted pulled pork with chef's homemade bbq sauce on a bed of our famous mac'n'cheese panko crusted served with the fresh vegetable of the day
18.49
GRANDMA'S MEATLOAF
three generation family recipe drizzled with grandma's sauce served with roasted loaded potato and the fresh vegetable of the day
17.49
06.14.19
Nearby Places of Interest