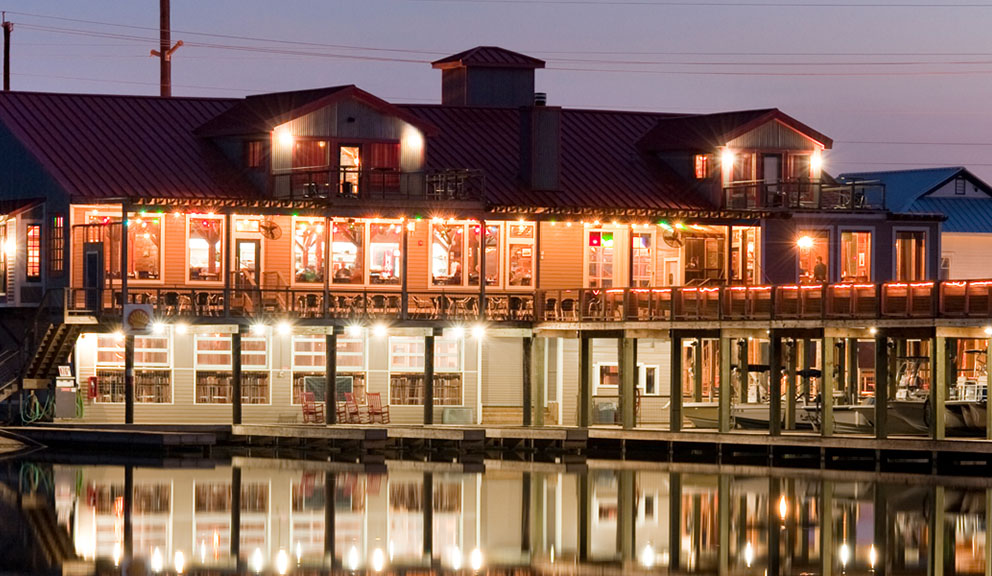 About
With a spectacular sunset view, the Waterman Restaurant offers everything needed for that special get away dining experience. The beautiful casual lodge feeling is created by the 10,000 square feet of antique long leaf pine. This fine warm wood was salvaged from the 100 year old cotton warehouses that were a big part of the Galveston "Glory Days".
Waterman's Restaurant is located adjacent to the Waterman's Marina making the restaurant a perfect sunset cruise stop, and a great place to stop in for lunch while out on the water.
Hours
Monday: 4:00 – 9:00PM
Tuesday: 4:00 – 9:00PM
Wednesday: 4:00 – 9:00PM
Thursday: 11:00AM – 9:00PM
Friday: 11:00AM – 9:30PM
Saturday: 11:00AM – 9:30PM
Sunday: 11:00AM – 8:00PM
Hours are subject to change.
General
Sunset View
Casual Lodge Feeling
Expansive Outdoor Decks
Nearby Places of Interest