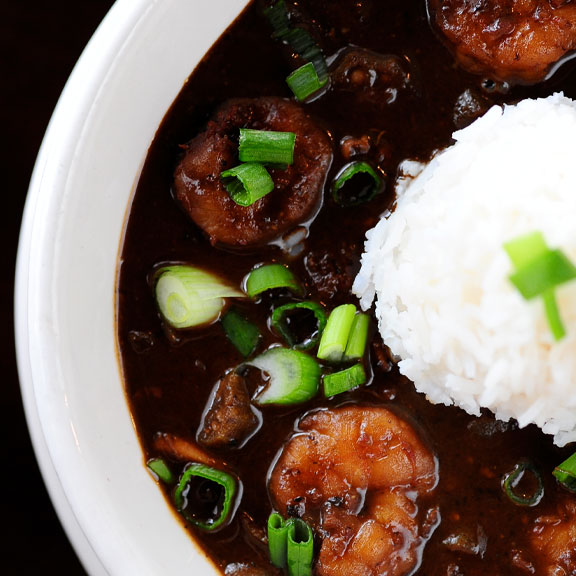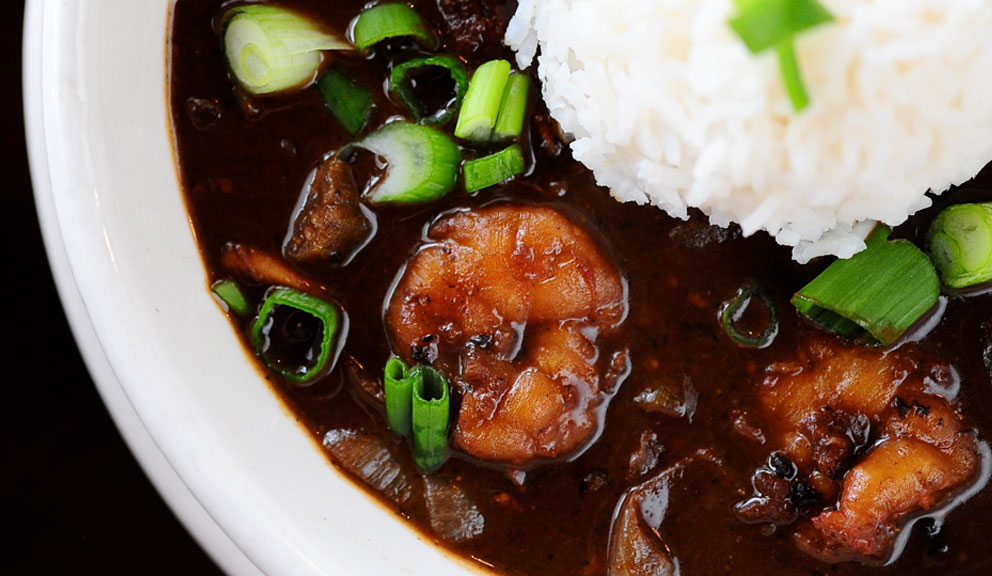 About
Little Daddy's Gumbo Bar brings expertise in steam kettle cooking with offerings such as traditional gumbos, seafood stews, and cioppino. In addition to their menu of spoon-fed fare, Little Daddy's Gumbo Bar assembles a collection of po' boys served on fresh baked baguettes, complemented with zesty Tabasco-infused mayonnaise. Add a side of crispy sweet potato fries for a complete Southern comfort dining experience. Featuring more than 60 refreshing beer varieties and a broad wine list.
Hours
Monday: 11:00 AM – 9:00 PM
Tuesday: 11:00 AM – 9:00 PM
Wednesday: 11:00 AM – 9:00 PM
Thursday: 11:00 AM – 9:00 PM
Friday: 11:00 AM – 10:00 PM
Saturday: 11:00 AM – 10:00 PM
Sunday: 11:00 AM – 9:00 PM
Hours are subject to change.
General
New Orleans-Style Gumbos
Array of Po-Boys, Burgers, & Platters
Over 60 Beer Varieties
Casual
Outdoor Seating Available
Latest Tweets
Menus
Appetizers
TOASTED PARMESAN GARLIC BREAD
4.99
BACON WRAPPED SHRIMP
Bacon wrapped shrimp stuffed with Jalapeno Jack Cheese
9.99
FRIED PICKLES
A Gumbo Bar favorite! Delicious, deep fried dill pickle chips
6.99
GUMBO BAR GARBAGE
Blackened shrimp, crawfish, crab meat, and sausage served with white rice
12.99
CRISPY FRIED CALAMARI
Flavorful calamari, fried in a light and crispy batter. Served with dipping sauce and a lemon wedge
10.99
CAJUN PISTOLETTES
Fried bread roll stuffed with crawfish étouffée (2)
7.99
ICED GULF SHRIMP
Served with zesty cocktail sauce & lemon (8)
9.99
JACKED UP JALAPENOS
Large golden fried jalapenos stuffed with crab, shrimp and crawfish
9.99
NOLA'S SEAFOOD BALLS
Our signature seafood stuffing without the heat
9.99
SOUTHERN FRIED OKRA
6.99
FRIED MUSHROOMS
6.99
Oyster Bar
OYSTERS ON THE HALF SHELL
Served with zesty cocktail sauce and lemon
Market
BBQ OYSTERS
Served with blue cheese dressing and lemon
Market
CHAR-GRILLED OYSTERS
With garlic butter, Romano cheese & French bread for dipping
Market
Salads
Add To Any Salad: Fried or Ice Shrimp, Fried or Grilled Chicken for 4.99
ICEBERG WEDGE SALAD
Choice of dressing: Blue Cheese or Buttermilk Ranch Topped with red onion, bacon and tomato
7.99
GREEK SALAD
Romaine lettuce tossed with fresh vegetables, imported kalamata olives, capers, tomatoes, peppers, oregano & feta cheese in our signature Greek dressing
7.99
CAESAR SALAD
Fresh romaine lettuce with shredded parmesan cheese, garlic croutons, and our signature dressing
7.99
ORLEANS SHRIMP SALAD
Iceberg wedge topped with New Orleans style shrimp remoulade
10.99
Little Daddy's House Special
LITTLE DADDY'S HOUSE SPECIAL
Blackened chicken or catfish, topped with crawfish étouffée, with white rice & grilled squash medley
chicken: 13.99 | catfish: 16.99
From the Kettles
SHRIMP
Steamed in white wine and herb butter broth, with crusty garlic bread for dipping
15.99
THE "BIG EASY" BARBECUED SHRIMP
New Orleans style with toast points to sop up that famous sauce
15.99
ÉTOUFFÉE
Crawfish cooked in a rich and spicy medium roux of tomatoes, celery, onion, & bell peppers served over steam rice
16.99
LIL DADDY'S MIXED STEAMER
Snow crab, shrimp, Andouille sausage, corn on the cob, potatoes
21.99
Gumbo Bar's Famous Gumbo
Served with steamed rice
SEAFOOD GUMBO
Shrimp, crab and oyster
Lil Daddy 12.99 | Big Daddy 17.99
CHICKEN & SAUSAGE GUMBO
Lil Daddy 11.99 | Big Daddy 15.99
PRIME RIB GUMBO
Lil Daddy 11.99 | Big Daddy 15.99
MUMBO GUMBO
Shrimp, crab, oyster, chicken, sausage and prime rib
Big Daddy 19.99
Soon to Be Famous Po-Boys
All seafood po-boys come dressed with tabasco infused mayo, zesty cocktail sauce, shredded cabbage & pickles.
SHRIMP
Shorty 9.99 | Full 12.99
CRAWFISH TAIL
Shorty 9.99 | Full 12.99
OYSTER
Shorty 10.99 | Full 13.99
HALF &HALF
Choice of 2 from above
Shorty 10.99 | Full 13.99
BBQ OYSTER
Shorty 10.99 | Full 13.99
FRIED SOFT-SHELL CRAB
Shorty 13.99 | Full 18.99
Burgers & More
Add fresh-cut potato fries for 2.39. Toppings: all toppings free (excluding cheese & bacon). Cheese 1.29 (American, Swiss, Pepper Jack); Bacon 1.29. Build your own or get it gumbo bar style ( lettuce, tomato, onion, pickles, mustard)
FISH SANDWICH
Crispy fried catfish filet with American cheese, shredded lettuce, tomato, pickles & tartar sauce
8.99
CHICKEN SANDWICH
Grilled or fried with shredded lettuce, tomato, pickles, & mayo
7.99
HANGOVER BURGER
Two lean flame grilled patties, Swiss cheese, American cheese, bacon, fried onion rings, topped with a perfectly cooked egg
11.99
BIG DADDY BURGER
An enormous three quarter pound burger! Three 100% fresh lean American beef patties, full dressed
9.99
GUMBO BURGER
Half a pound of two lean beef patties, flame grilled to a tasty sizzle and fully dressed
7.99
JUNIOR BURGER
Juicy flame grilled lean quarter pound patty, fully dressed
5.99
Seafood Platters
SHRIMP PLATTER
Succulent deep fried shrimp, resting on house-cut fries, served with a side of cocktail sauce and lemon wedge
16.99
FISH PLATTER
Moist & flaky catfish filets, grilled, fried or blackened, served on our house-cut fries
14.99
OYSTER PLATTER
Tender oysters, deep fried and placed over house-cut fries
17.99
SEAFOOD PLATTER
Shrimp,oysters, and fish filets, served on house-cut fries
18.99
GRILLED SALMON
Simply grilled salmon served with grilled squash medley
17.99
Signature Sides
STEAMED RICE
2.38
FRESH CUT POTATO FRIES
2.38
POTATO SALAD
2.48
FRESH CUT SWEET POTATO FRIES
2.88
GRILLED SQUASH MEDLEY
2.88
FRESH CUT COLE SLAW
2.48
CORN ON THE COB
2.88
06.13.19
Nearby Places of Interest