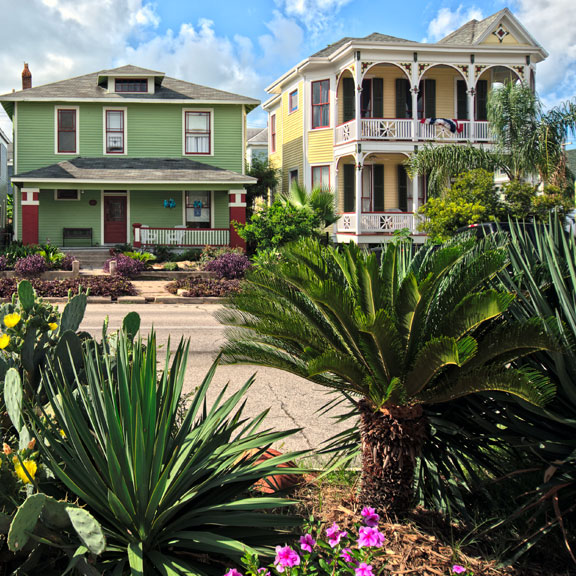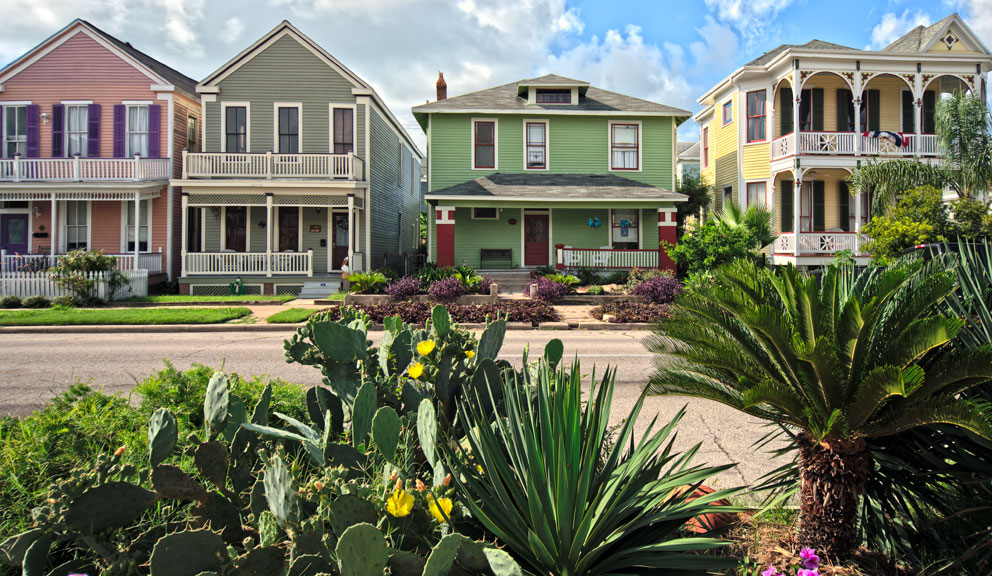 Island Living
Island Time, All the Time
Galveston Island's housing scene is a delightful fusion of styles from throughout the ages. From stately mansions to charming cottages to the conversions of downtown buildings into residential lofts, Galveston's older neighborhoods have options to fit any budget. West End neighborhoods offer modern homes and raised houses that overlook the beach or bay. For the more traditional homebuyer, ranch-style homes built from the 1950s to 1980s can be found in neighborhoods throughout much of the Island.
Renters also have a variety of housing styles from which to choose. Many houses are available for rent, as well as more contemporary apartment complexes and quaint loft apartments in the upper floors of downtown Victorian buildings.

Galveston Neighborhoods
Here's a sampling of some of the more distinctive neighborhoods  in Galveston, from east to west:
Beachtown
Beachtown is among the beachfront communities on the east end of Galveston Island, designed with a town center complete with dining and shopping.
Lindale Park
Lindale Park is part of the University Area Association and within walking/ biking distance to UTMB and the beaches. Mature trees line the streets and the nearby playground, ballpark, greenbelt area and dog park.
Fish Village
Fish Village features homes dating back to the 1960s, remodeled with hardwood floors and large backyards on quiet streets close to the University of Texas Medical Branch. All the streets are named for marine life.
East End Historical District
East End Historical District includes more than 50 city blocks bounded on the south by Broadway, the east by 10th Street, the north by Mechanic Avenue and the west by 19th Street. Designated a National Historic Landmark, the architecture features a variety of styles and periods, including Greek Revival style homes built in the 1850s. Structures range from small simple cottages to elaborate, large homes.
Lost Bayou
Lost Bayou Historic Neighborhood District takes its name from Hitchcock's Bayou, a bayou that was "lost" when the Island was raised after the 1900 Storm. A subset of the larger San Jacinto neighborhood, the Lost Bayou Historic District was created in 1994 and bounded by 16th and 21st streets on the east and west, and avenues K and M 1/2 on the north and south. There you'll find Greek Revival, Italianate, Arts & Crafts and Folk Victorian architecture preserved from the late 1800s and early 1900s.
Silk Stocking Historic District
The Silk Stocking Historic District was formed in 1975, and was listed in the National Register of Historic Places in 1996. You'll find some of Galveston's best examples of the Queen Anne style in this neighborhood. Bounded by 25th Street (west), 23rd Street (east), Avenue P (south), and Avenue K (north), the name of the district refers to the prosperous families who lived there.
Cedar Lawn
Cedar Lawn in central Galveston features quiet tree-lined streets and the home built by the late Galveston club and casino operator Sam Maceo. The house has more than 6,000 square feet of living space including eight to 11 bedrooms and nine full bathrooms.
Denver Court
Denver Court Historic District is located a few blocks north of the seawall and encompasses more than 30 blocks. You'll see samples of late 19th and 20th century Revivals, Spanish Eclectic, Italian Renaissance, French Eclectic, Colonial Revival, Monterrey Tutor Revival, Neo-Classical as well as late 19th and early 20th century American Movements, Craftsman and Prairie School. It's a diverse neighborhood ranging from speculator-built cottages to large architect designed mansions.
Evia
The Evia planned community includes three freshwater lakes and a nature preserve as well as a community coffee shop, located across from the Moody Gardens Golf Course on 99th Street.
West End Neighborhoods
Located on the West End of Galveston, these communities offer a getaway from the hustle and bustle of city life. They include Pirates Beach, Pirates Cove, Jamaica Beach, Spanish Grant, Sands of Kahala, Sunset Grove, & Pointe West.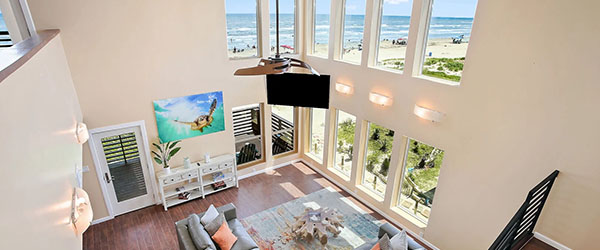 Soar Vacation Rental Services
Spanning east to west, Soar Vacation Rental Services is your local, award-winning rental company.
Visit Website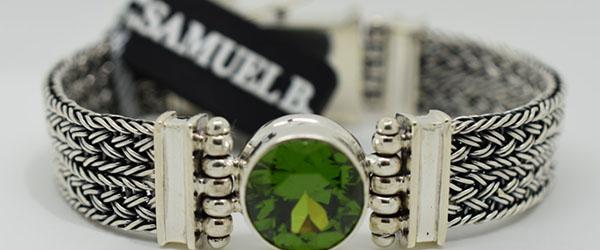 Island Silver
The Gulf Coast's Premier Sterling Silver Jewelry Store with thousand of .925 Sterling items in stock.
Visit Website
---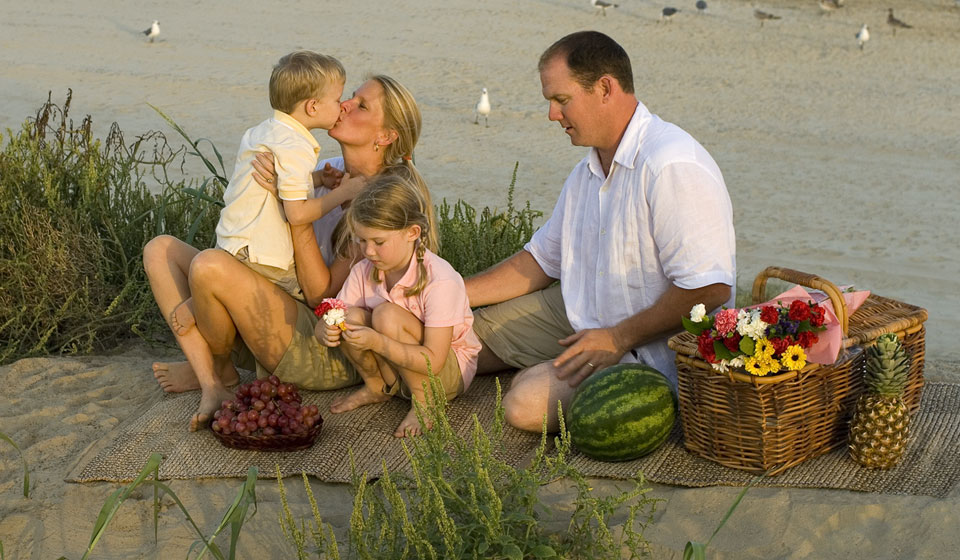 | | | |
| --- | --- | --- |
| FAMILY PICNIC ON THE BEACH | | Galveston Island Convention & Visitors Bureau |
The Island Life
With the amenities of a big city, accommodations of a resort destination and tight-knit friendliness of a small town – all set against the beautiful backdrop of the seaside –  Galveston Island is an idyllic place to call home for more than 50,000 people. It could be your home, too.
Located just 50 miles south of Houston, Galveston features 32 miles of beaches, a relaxed atmosphere, abundant leisure activities, excellent medical facilities, first-rate restaurants, educational opportunities, numerous attractions and a vibrant historic downtown that offers cruising, shopping, arts and entertainment.
Choose where you want to live and how in a robust housing market that offers something to suit any style and budget. From historic Victorian homes to modern beachfront houses, from converted lofts in historic downtown buildings to the latest high-rise condominiums, you'll find your dream home on Galveston Island.
Education offerings include innovative public and charter schools, three higher-level educational institutions, and even a thriving school for seniors, the UTMB Osher Lifelong Learning Institute.
The multifaceted economic base offers myriad opportunities in an ever-increasing job market. The biggest industries include tourism, health care, research, education and maritime.
The beautiful natural world that surrounds the Island only adds to the richness of life here. Galveston Island State Park has 2,000 acres of surf, beach, dunes, coastal prairie, freshwater ponds, wetlands, bayous and bay shoreline.