Selecting a Hotel? Think Location.
---
Whether you want luxury or just a clean place to crash after a day on the beach, Galveston has dozens of hotel options.  One of the biggest differentiating factors is location.  Do you want to be on the Seawall to do beach things or do you want to be downtown for shopping and dining?  Here's some food for thought.
Downtown
Downtown has two hotels. The Tremont House is a charming boutique hotel with high-ceiling rooms with hardwood floors and custom-crafted furnishings. Harbor House at Pier 21 is situated on Galveston's harbor at Pier 21, with stylishly decorated guest rooms & suites and one-of-a-kind harbor views.
If you like the historic feel of downtown, want to shop on The Strand, visit the art galleries on Postoffice Street, or need a convenient place to stay before or after a cruise, one of these would make an excellent choice.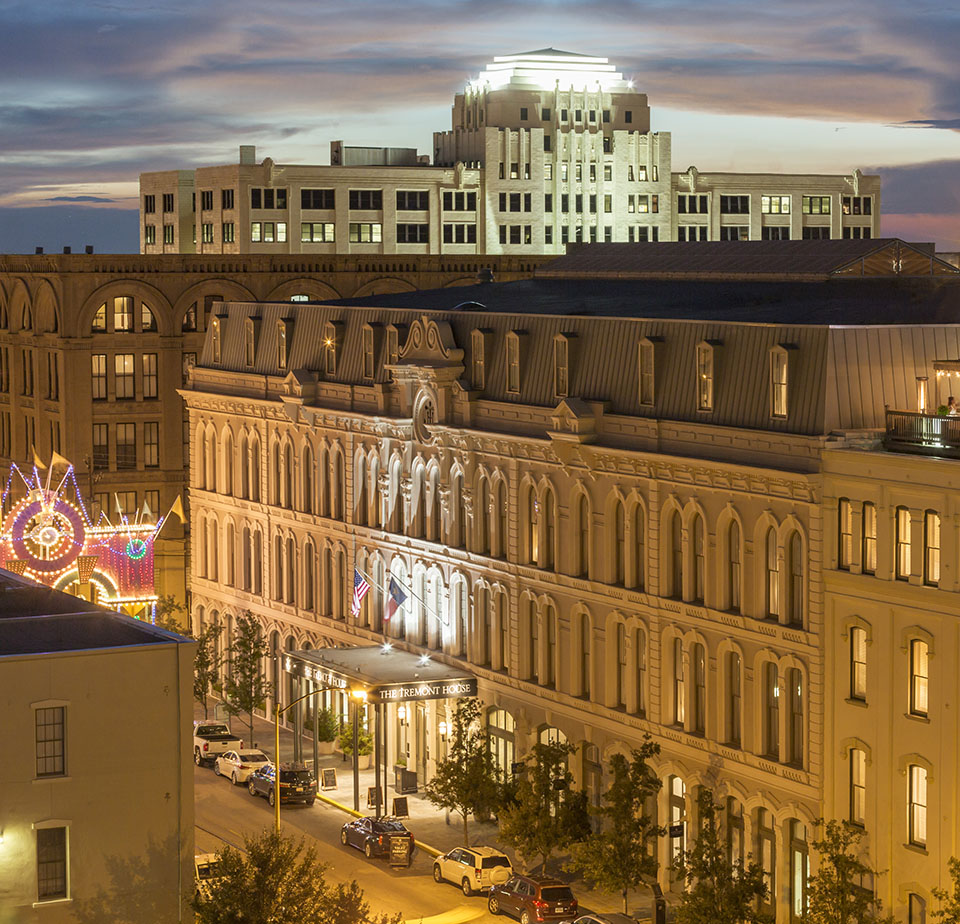 Much has been said about the elegance, warm accommodations, and personal service at The Tremont House. They welcome guests into high-ceiling rooms with hardwood floors and custom-crafted furnishings. A one-of-a-kind among Galveston hotels, this boutique hotel creates a relaxing ambiance you can appreciate while vacationing or conducting business.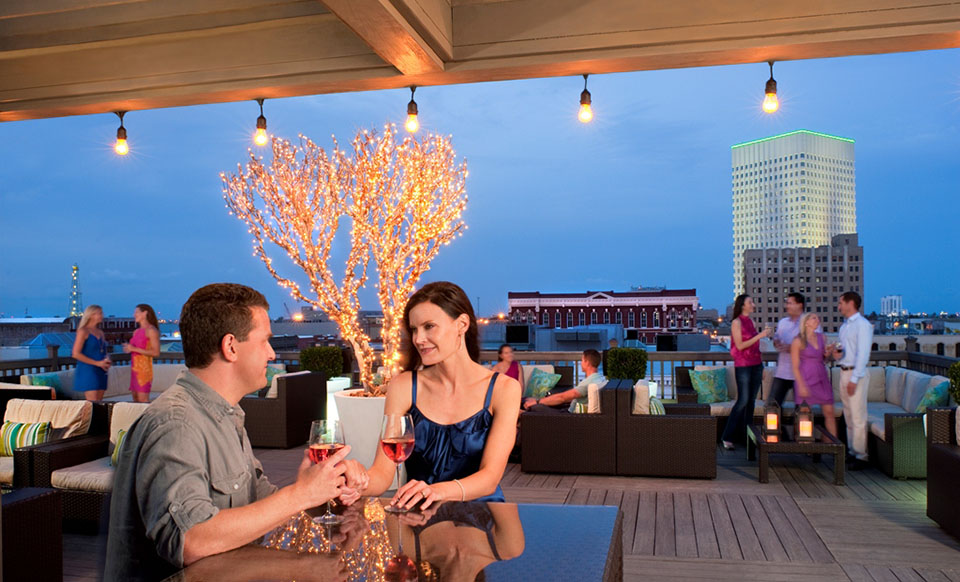 A must experience, The Tremont House Rooftop Bar features comfortable sectional seating areas and bar-high tables. Galveston's only rooftop bar boasts a captivating view of downtown and the harbor. Enjoy an array of wine selections, signature cocktails, craft beers, single malt scotch, and more.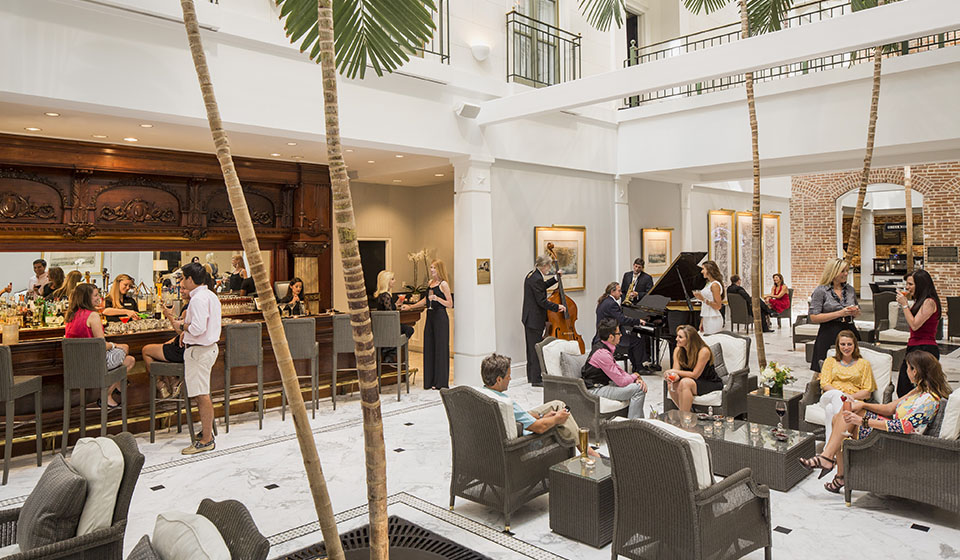 When young Henry Toujouse arrived from France in 1872, Galveston was a bustling port city. He found work at the Opera House Saloon where he'd observe Galveston's businessmen and youth gather. Toujouse moved across Tremont Street, opening First Henry's Cafe in the Stag Hotel in 1894. In 1913, he sold his hotel and retired. Today, The bar at The Tremont House is named in his honor. The magnificent rosewood bar has been restored to its original beauty and serves its purpose once again in the atrium of the hotel. Jazz at The Tremont House is held every Thursday, Friday & Saturday starting at 6pm.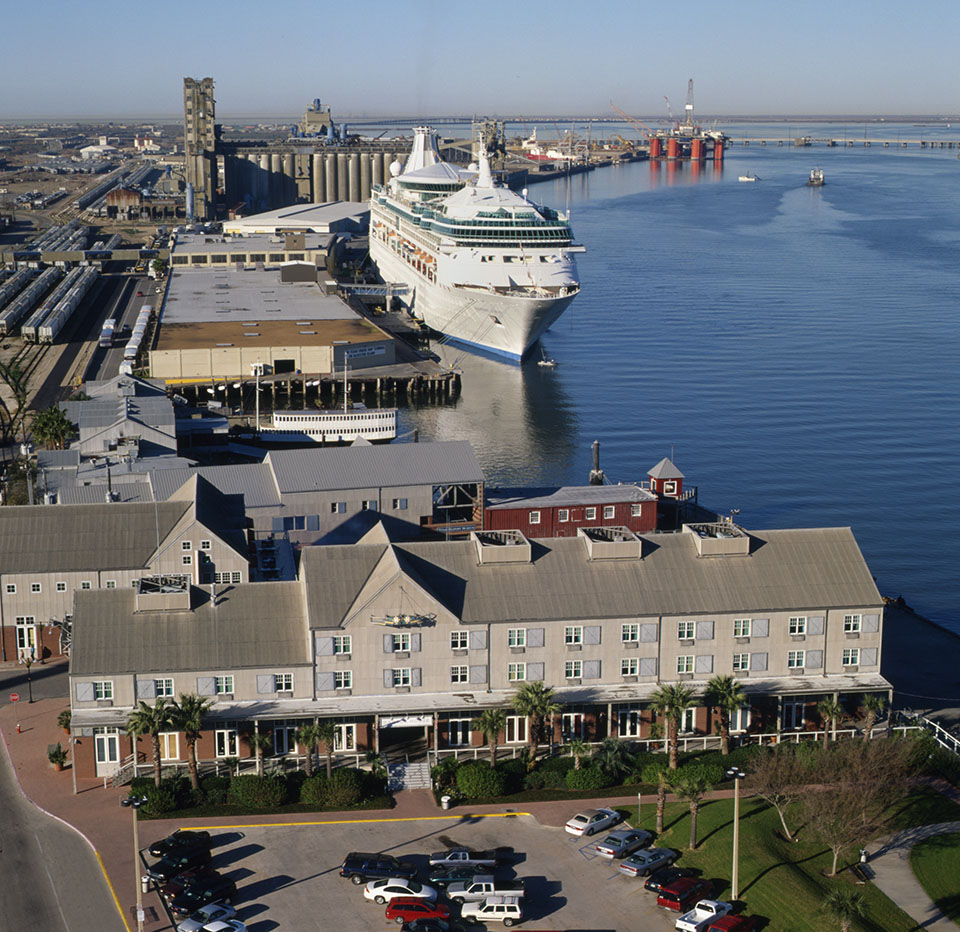 Looking for a place near the cruise terminal? You'll be in for the utmost in comfort and convenience at this waterfront hotel. Each of Harbor House's well-appointed guestrooms and one-bedroom suites offer an industrial yet warm feel with one-of-a-kind art and stylish furnishings.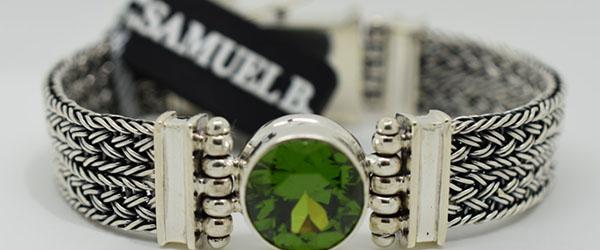 Island Silver
The Gulf Coast's Premier Sterling Silver Jewelry Store with thousand of .925 Sterling items in stock.
Visit Website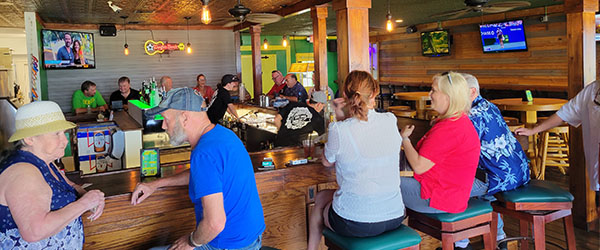 Lucky Lounge
Check out our new Seawall location. We are all here because we're not all there!
Visit Website
---
Seawall
The Seawall has over twenty hotels, from budget to luxury.  If long walks on the beach, ridding jet skis, or fishing from a pier is your thing, then the Seawall might be a good option.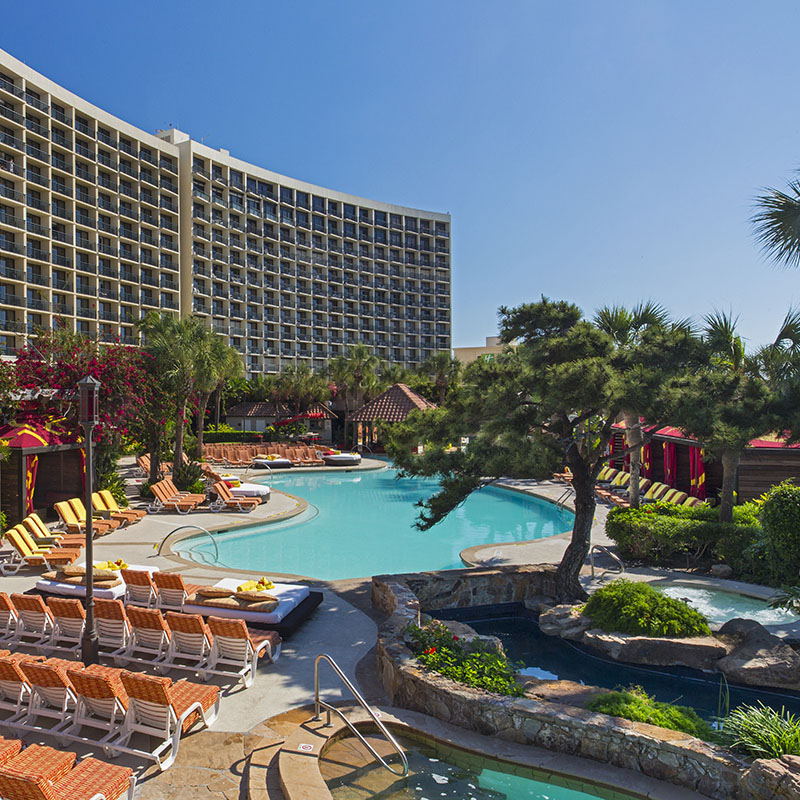 Discover unparalleled luxury at The San Luis Resort, Spa & Conference Center, a 32-acre, beachfront hotel and spa resort. Recipient of the AAA Four Diamond Award® since 1999, it offers the perfect hotel and resort experience with lavish accommodations, breathtaking Gulf views and personalized service.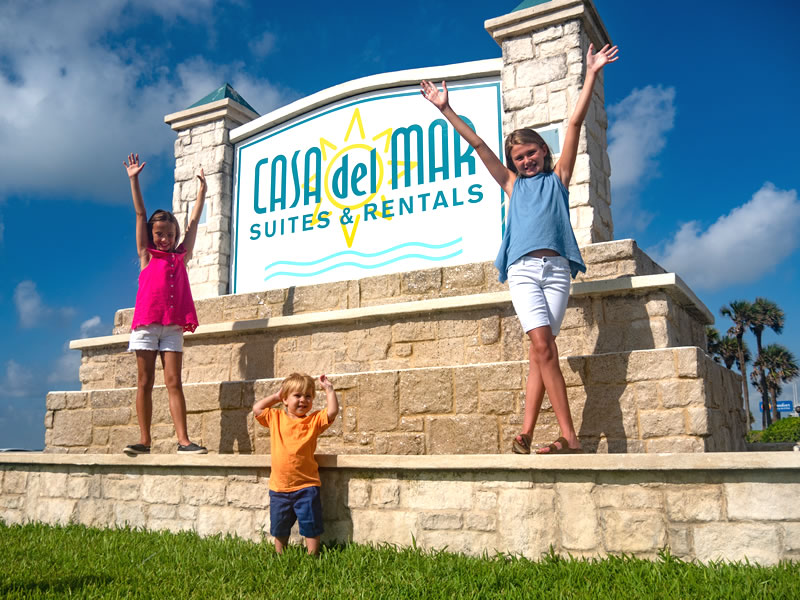 Why stay in an ordinary hotel when you can have all the comforts of home in a beachfront suite? In a great location on the Seawall, it offers a private balcony, studio kitchen, bunks for the kids, and two pools.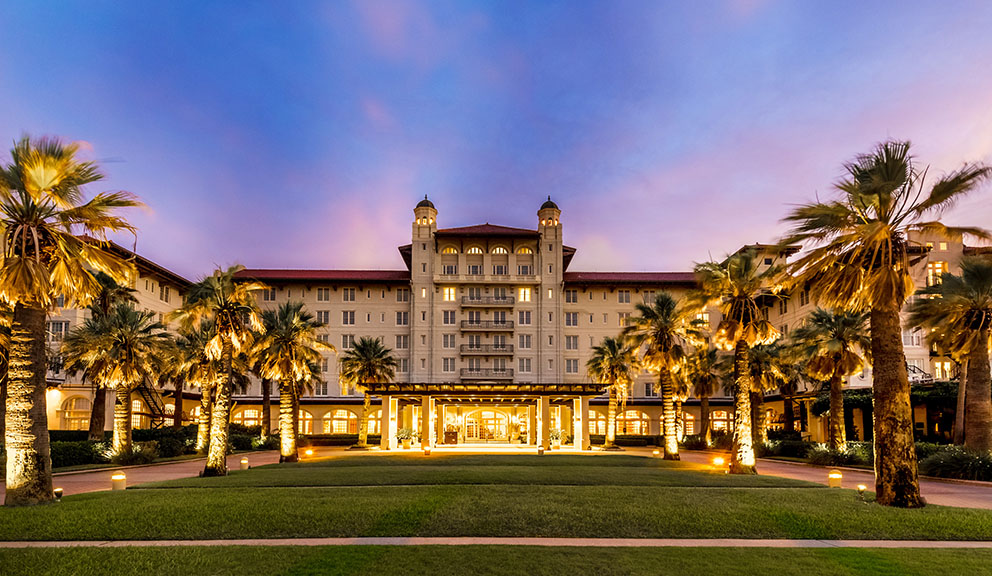 Discover a sophisticated retreat, steps from where the shimmering Gulf of Mexico shores meet historic charm. Built in 1911 and named after Bernardo de Galvez, the Spanish Colonial Governor who first chartered the Texas Gulf Coast and for whom the city of Galveston was named, the Hotel Galvez & Spa retains its historic splendor while providing guests the luxury of world class modern amenities.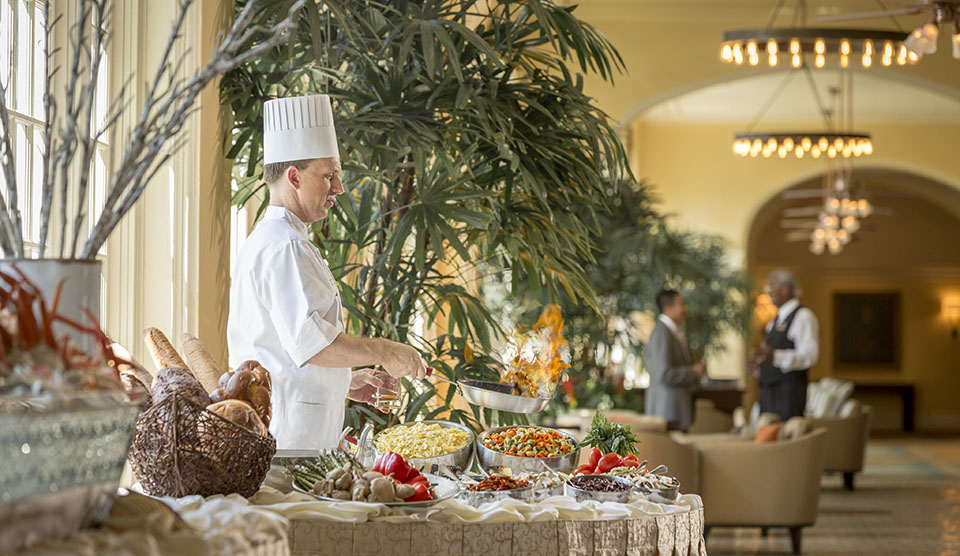 Included in the top ten list for Best Texas Brunches by Southern Living Magazine and Best Houston Brunches by Open Table users, the Sunday brunch is a spectacle. Why check out early and leave? Hang around for brunch. You may ended up spending Sunday night, so be careful!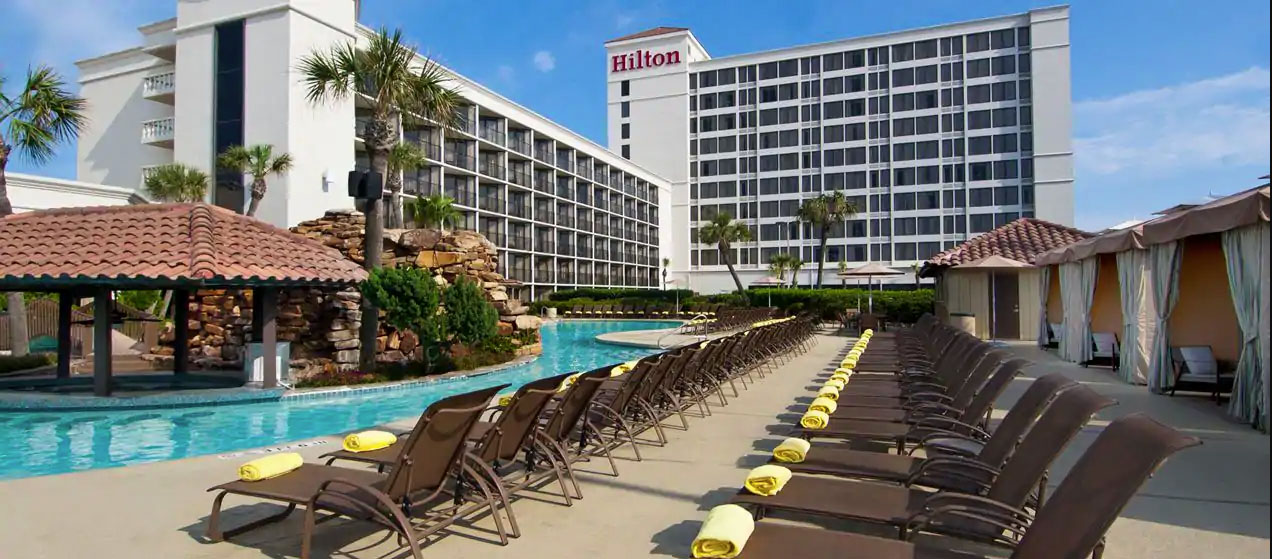 A relaxing retreat, their guest rooms offer elegance, comfort and either a private balcony or a stunning Gulf view. Looking for a little extra? Upgrade to an executive room or suite for upgraded amenities, more space, and exclusive access to the Executive Lounge with added benefits, including complimentary breakfast.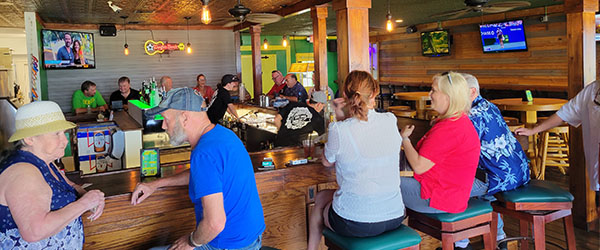 Lucky Lounge
Check out our new Seawall location. We are all here because we're not all there!
Visit Website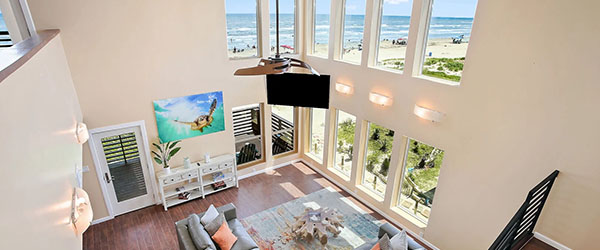 Soar Vacation Rental Services
Spanning east to west, Soar Vacation Rental Services is your local, award-winning rental company.
Visit Website
---
Lee Roane has worked on the Galveston.com website since 1994. He is interested in history and birding but will write about anything if he thinks it will help someone enjoy the island.