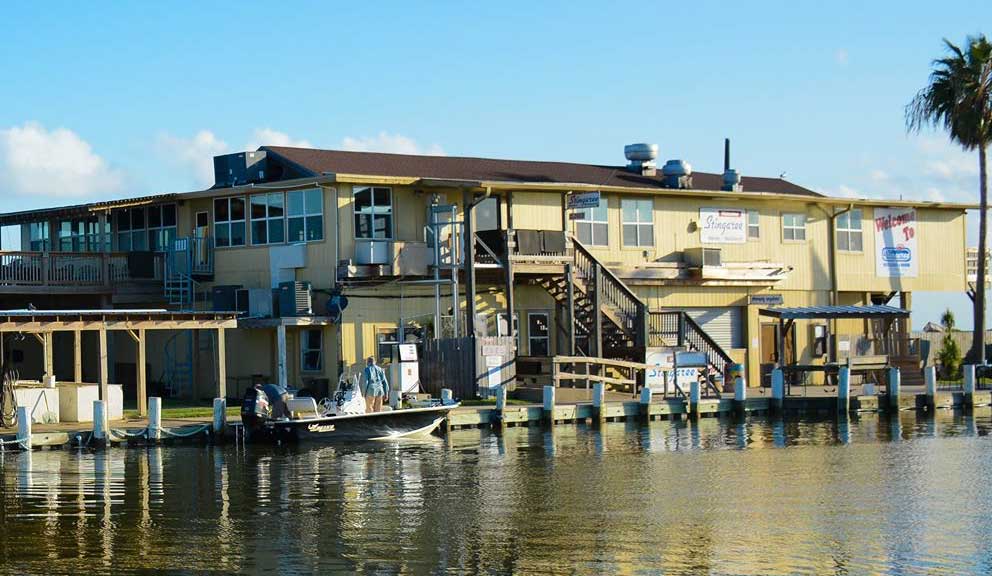 Stingaree Restaurant & Marina
1295 N. Stingaree Road, Crystal Beach, TX (Directions) | Phone: (409)684-2731
About
Known for its incredible views almost as much as its fabulous food, Stingaree Restaurant & Marina is not just a unique place to eat, it's a travel destination.
The main dining room is upstairs overlooking the Intracoastal Waterway. Enjoy the unique atmosphere, down-home service and full restaurant menu. Choose a seat at the bar or grab a table and watch as barges, boats, and birds pass by while you sip an ice-cold drink and enjoy Stingaree's famously fresh and delicious food.
Out on the bay fishing? Pull your boat right up to the marina, dock, and enjoy refreshments and a meal. Bring your catch with you and the Stingaree team will cook it up to order!
Hours
Monday: Closed
Tuesday: Closed
Wednesday: 11:00 AM – 8:00 PM
Thursday: 11:00 AM – 8:00 PM
Friday: 11:00 AM – 9:00 PM
Saturday: 11:00 AM – 9:00 PM
Sunday: 11:00 AM – 8:00 PM
Hours are subject to change.
General
Casual
Dining Overlooking the Intracoastal Waterway
Marina Available
Live Music on Weekends (Seasonal) Downstairs at "DownUnder"
Nearby Places of Interest