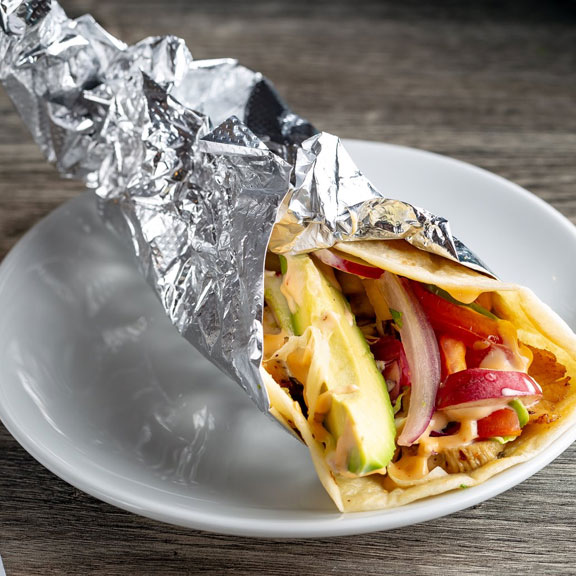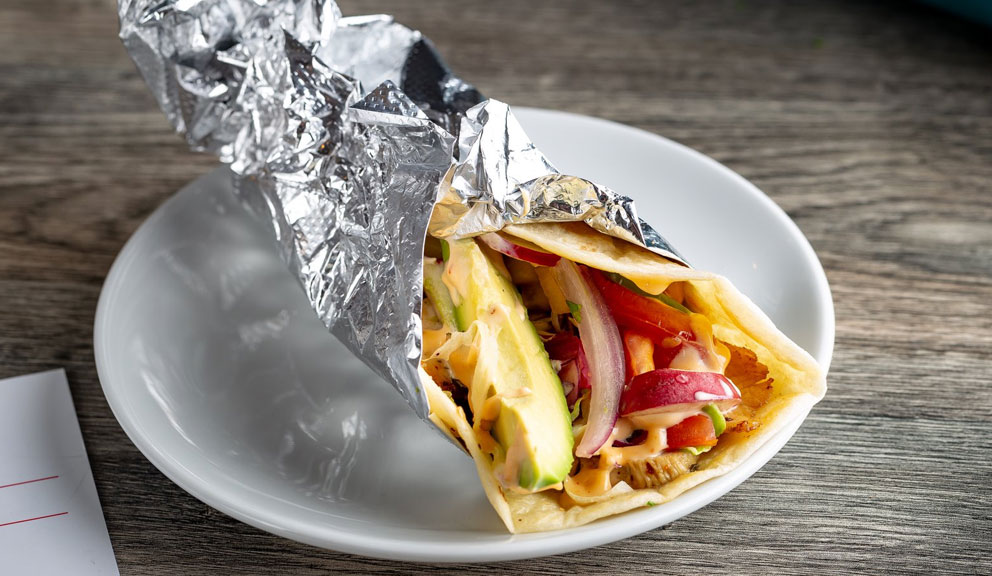 About
Nestled on the scenic Galveston Strand, Coastal Grill Seafood serves a wide range of food including fresh seafood dishes, burgers, wraps and tacos. Craving a mouth-watering steak? Done. In the mood for Italian? Coastal Grill offers an array of delectable pasta dishes.
Hours
Monday: 11:00AM – 9:00PM
Tuesday: 11:00AM – 9:00PM
Wednesday: 11:00AM – 9:00PM
Thursday: Closed
Friday: 11:00AM – 9:00PM
Saturday: 11:00AM – 9:00PM
Sunday: Closed
Hours are subject to change.
General
Local, Fresh Cuisine
Located on the Historic Strand
Great for Celebrations
Menus
Appetizers
PEEL AND EAT SHRIMP
Boiled chilled Gulf shrimp with cocktail sauce.
9
SHRIMP CEVICHE
Served with tortilla chips
9
FRIED CALAMARI
Served with marinara sauce
9
AHI TUNA MANGO AVOCADO STACK
Served with crispy tortilla chips
12
SEAFOOD STUFFED JALAPEÑOS
Large jalapeños stuffed with seafood and cheese, hand breaded and lightly fried
6
CRAB CAKES
Served with lemon sauce
8
PICKLE FRIES
5
STUFFED MUSHROOMS
Baked, Seafood Stuffing
8
HUMMUS
Chickpea and garlic dip
5
MOZZERELLA STICKS
5
FRIED CRAWFISH TAIL
8
FRIED MUSHROOMS
6
Soups
Our soups are made from scratch daily and very hearty for the comfort of of our guests.
SHRIMP GUMBO
9
COASTAL SOUP
8
CHICKEN TORTILLA
Served with mozzarella cheese and avocado
8
SEAFOOD GUMBO
Served with white rice and okra
9
Salads
An awesome addition to any meal or a meal in itself! Enjoy one of our fresh, crisp, mixed greens salads.
COASTAL SALAD
Mixed greens, grape tomatoes, cucumbers, red onions, fresh mozzarella cheese and croutons
8
add ribeye 6 oz: 10 | add shrimp: 5: add chicken: 4
CAESAR SALAD
Fresh romaine lettuce, topped with Parmesan cheese and zesty croutons, tossed in Caesar dressing
8
Wings
WINGS (TRADITIONAL OR BONELESS)
Hot or sticky with garlic
8
add carrots 1 | add celery: 1
Burgers & Sandwiches
COASTAL BRISKET BURGER
Half pound patty served with lettuce, tomatoes, red onions, pickle spears, American cheese and jalapeños on a toasted bun
6
add caramelized onions, sautéed mushrooms, fried egg, turkey bacon, or avocado: 2
add onion strings, pepper jack, bleu cheese or provolone: 1
add dditional beef patty: 4
GRILLED CHICKEN SANDWICH
Chicken breast, lettuce, tomatoes, red onions, American cheese and jalapeños
6
PO BOYS (SHRIMP / FISH / OYSTER OR CRAWFISH TAIL)
Lettuce, tomatoes, remoulade sauce on a toasted bun
8
COASTAL CLUB SANDWICH
Sliced smoke turkey breast, turkey bacon, gyro meat, lettuce, tomatoes, American cheese and mayo on toasted bread
7
add caramelized onions, sautéed mushrooms, fried egg, turkey bacon, or avocado: 2
add onion strings, pepper jack, bleu cheese or provolone 1
add additional beef patty: 4
RIBEYE STEAK SANDWICH
6 oz Ribeye steak, lettuce, tomatoes, red onions & jalapeños
11
GOURMET HOT DOG
All beef hot dog served on toasted hot dog bun
6
Tacos
COASTAL SHRIMP
Fried shrimp tossed in a sweet chili sauce, mixed cabbage, red pepper, radish, cilantro & chili sauce
3
CHICKEN AVOCADO
Grilled chicken, mango, pineapple pico, mix cabbage, slice avocado, radish, chipotle mayo
3
PORTABELLO MUSHROOM
Lettuce, tomatoes, chipotle mayo with red corn tortilla, flour tortilla, or jicama shell
STRAND FISH
Grilled fish, mango pineapple pico, mix cabbage, chipotle mayo
3
G-TOWN BEEF
Grilled fajita, mix cabbage, pico de gallo, radish, avocado slice, chipotle mayo
3
Wraps, Kabobs & Gyro
CHICKEN OR SHRIMP WRAP
Fried chicken or shrimp wrapped in a spinach tortilla with lettuce, pico de gallo, turkey bacon, avocado, cheddar cheese, chipotle mayo
7
SHRIMP KABOB
Grilled shrimp skewer with grilled vegetables served with tzatziki sauce
6
BEEF KABOB
Two tender beef skewer with grilled vegetables served with tzatziki sauce
6
GYRO
Roasted beef & lamb slices, lettuce, tomatoes, pickled cucumber, onion, tzatziki sauce, wrapped in pita bread
6
Entrees
JUMBO SHRIMP
Fried or Grilled
10
FRIED SHRIMP AND FISH
Gulf fried shrimp and fish
11
TILAPIA
9
add stuffing: 4
REDFISH
14
add stuffing: 4
RED SNAPPER
16
add stuffing: 4
SALMON
Blackened or grilled
14
STUFF FLOUNDER
Seafood Stuffing
18
FRIED SHRIMP AND OYSTERS
11
SURF AND TURF
Ribeye steak (6 oz.) with grilled lobster tail or shrimp
18
COASTAL GRILL CHICKEN BREAST
Topped with sautéed mushrooms, green onions, spinach, grape tomatoes, lemon sauce
11
CHICKEN TENDERS
Hand breaded chicken tenders fried golden brown
9
FRIED OYSTERS
11
Steaks
RIBEYE STEAK
6 oz
10
NEW YORK STRIP
12 oz
16
BONE IN RIBEYE STEAK
14 oz
22
Pasta
COASTAL PASTA
Penne or Fettuccine Served with sautéed mushrooms, tomatoes & jalapeños Your choice of Alfredo/Marinara sauce or Rosa sauce
8
add shrimp: 5 | add chicken: 4
Sides
MAC AND CHEESE
4
GREEN BEANS
4
SAUTEED MUSHROOMS
5
FRENCH FRIES
3
COLE SLAW
3
ONION STRINGS
4
RICE PILAF
4
MASHED POTATOES
4
BROCCOLI
4
MIX VEGETABLES
4
BAKED POTATO
5
SAUTEED SPINACH
5
11.29.19
Nearby Places of Interest