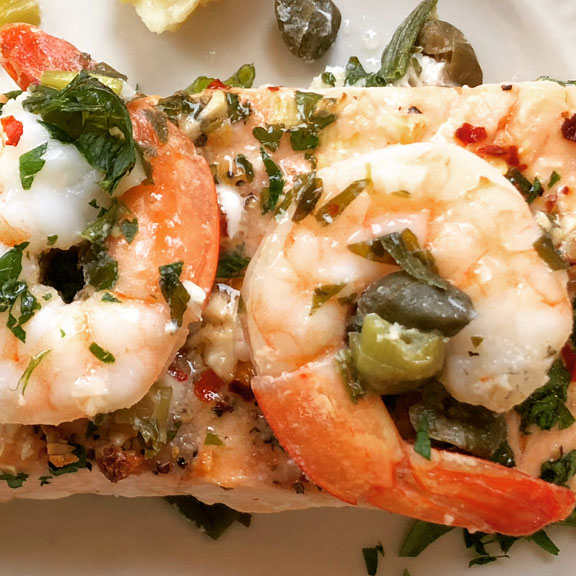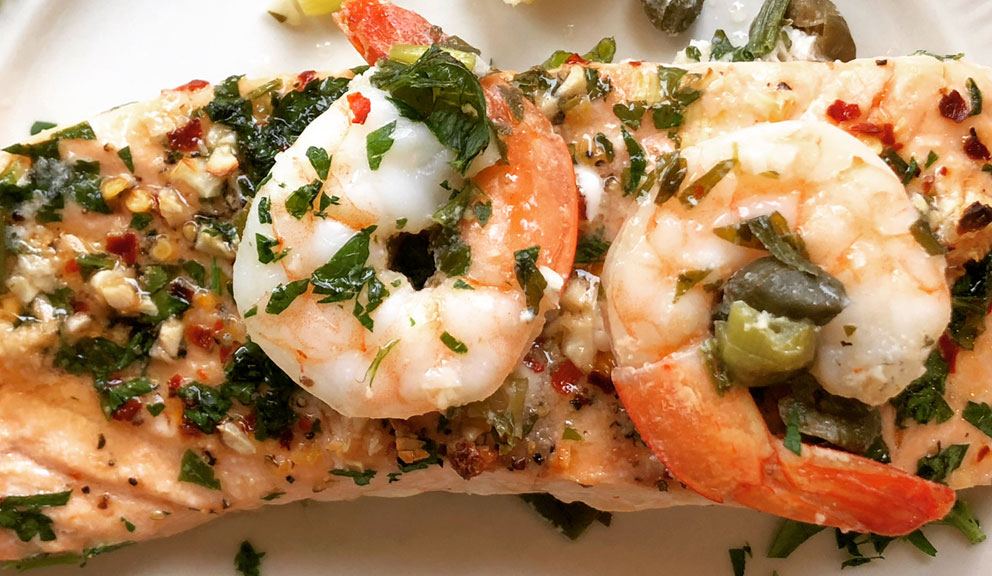 About
Rosario and Nunzio Incorvaia's authentic Italian-European eatery offers Old World-style favorites, including spaghetti with eggplant, homemade ravioli filled pork and beef, savory lasagna,  fresh seafood entrees, housemade desserts including cannoli and tiramisu, and more. The Incorvaia brothers were known in the 70s ad 80s for island favorites The Godfather and Nunzio's Pizzeria.
Hours
Monday: Closed
Tuesday: 4:00 – 9:00PM
Wednesday: 4:00 – 9:00PM
Thursday: 4:00 – 9:00PM
Friday: 4:00 – 9:00PM
Saturday: 4:00 – 9:00PM
Sunday: 4:00 – 9:00PM
Hours are subject to change.
General
Casual
Wide Array of Italian Favorites
BYOB
Located Near Seawall Boulevard, Moody Gardens, & Schlitterbahn
Menus
Antipasti
BRUSCHETTA CAPRESE
Grilled Slices Of Bread, Topped with Fresh Tomatoes, Basil Pesto, & Fresh Mozzarella Cheese (4).
10
ANTIPASTO SAPORI
Lettuce, Tomatoes, Pickled Vegetables, Cheese, Salami, Prosciuto, Pepperoncini Peppers, Onions & Olives
16
BRUSCHETTA GENOVESE
Grilled Slices Of Bread, Topped with Basil Pesto, Prosciutto Crudo (Italian Cured Ham) & Mozzarella Cheese (4).
10
INVOLTINI DI MELENZANE
Rolled Eggplant Filled W/Ricotta & Mozzarella Cheese, Wrapped W/Prosciutto (Italian Cured Ham) (2).
16
Insalate
INSALATA MISTA
Lettuce, Tomatoes, Peperoncini Peppers & Onions With Italian Vinaigrette.
7
INSALATA SICILIANA
Lettuce, Tomatoes, Peperoncini, Pickled Vegetables, & Kalamata Olives (May Contain Pits), With Italian Vinaigrette.
9
OLIO D' OLIVA, HERBE AROMATICHE E SPEZIE
Olive Oil, Herbs, Spices & Cheese
1
Zuppa
ZUPPA DI POMODORO E BASILICO
Tomatoes, Cream & Basil
8
Pasta
Served with Insalata Mista & Artisan Bread
NORMA
Spaghetti With Sliced Fried Eggplant, Tomato Sauce & Ricotta Salata (Aged Ricotta Cheese).
19
RAGU SICILIANO CON POLPETTE
Spaghetti With Sicilian Ragu (Meat Sauce) & Sicilian Meatballs.
20
GORGONZOLA
Rotini With Gorgonzola Cheese,Walnuts, Asparagus, & Cream Sauce.
20
GAMBERI ALLA MARINARA
Spaghetti With Sauteed Shrimp With Marinara Sauce.
24
​
GAMBERI AL LIMONE
Spaghetti With Sauteed Shrimp, Garlic, Lemon Juice, Pecorino Cheese, Red Pepper Flakes & Spices
24
GAMBERI ALLA PANNA
Spaghetti With Sauteed Shrimp & Panna (Cream) Sauce.
24
SAPORI DI MARE
Spaghetti‎ With a Seafood Medley, Sauteed With Wine Broth.
25
Specialita di Pasta
Served with Insalata Mista & Artisan Bread. Choice of Ragu (Meat Sauce), Marinara, or Panna (Cream Sauce)
MANICOTTI DI FORMAGGI
Filled Pasta, With Ricotta Cheese, Mozzarella And Pecorino Cheese.
20
CANNELLONI DI SALSICCIA
Filled Pasta, With Ricotta Cheese, Sausage, & Mozzarella Cheese
20
MANICOTTI DI POLLO
Filled Pasta, With Ricotta Cheese, Chicken, Walnuts & Mozzarella Cheese.
20
​
​
LASAGNA SICILIANA
Layers of Pasta, Ground Beef, Ricotta Cheese, Sweet Peas & Mozzarella Cheese. With Ragu Sauce.
20
MANICOTTI DI SPINACI
Filled Pasta, With Spinach And Ricotta Cheese.
20
Carne & Pollame
Served with Insalata Mista & Artisan Bread
POLLO ALLA PANNA
Grilled Chicken Breast With Panna (Cream) Sauce, Served With Fettucini.
20
POLLO AL LIMONE
Grilled Chicken Breast, with Garlic, Lemon Juice, Red Pepper Flakes & Spices. Served With Spaghetti. Choice of Marinara Or Ragu (Meat Sauce), or Limone Sauce
20
SALSICCIA ALLA GRIGLIA
Grilled Sausage With Roasted Peppers & Onions. Served With Spaghetti, With Ragu Sauce.
20
​
BISTECCA ALLA PlZZAIOLA
Grilled Ribye Steak (10 oz.) Cooked With Stewed Tomatoes, Onions & Garlic. Served With Spaghetti Pizzaiola Sauce.
28
BRACIOLE SAPORI
Baked Rolled Pork Fillet, Stuffed With Meats, Pecorino Cheese & Herbs. Served With Spaghetti & Ragu Sauce.
28
Pesce
Served with Insalata Mista & Artisan Bread
ZUPPA DEL PESCATORE
Seafood Medley, Served With Spaghetti, With Marinara Broth.
25
​
SALMONE AL CARTOCCIO
Norwegian Salmon (8/9 oz.), Baked With Shrimp, Onions, Capers With White Wine Sauce. Served With Spaghetti, Garlic, Peperoncino (Red Pepper Flakes) or Marinara Sauce.
25
Dolci
TIRAMISU AL CAFFE
Lady Fingers, Moistened With Espresso Coffee & Tiramisu Cream
8
CANNOLI DI RICOTTA
Cannoli Shell, Filled with Sweet Ricotta Cheese. Topped with Almonds.
6
​
TORTINA SAPORI
Lady Fingers, Flavored with Strawberry Ricotta Cheese, Covered in Chocolate
8
Bevande
ICE TEA, COCA COLA, SPRITE,  DIET COKE
3
SAN PELLEGRINO SPARKLING WATER 16oz.
4
HOT TEA & COFFEE REGULAR / DECAFFEINATED
3
CAPPUCCINO
4
MILK
12 oz.
3
SAN PELLEGRINO SPARKLING WATER
16 oz.
4
12.08.20
Nearby Places of Interest