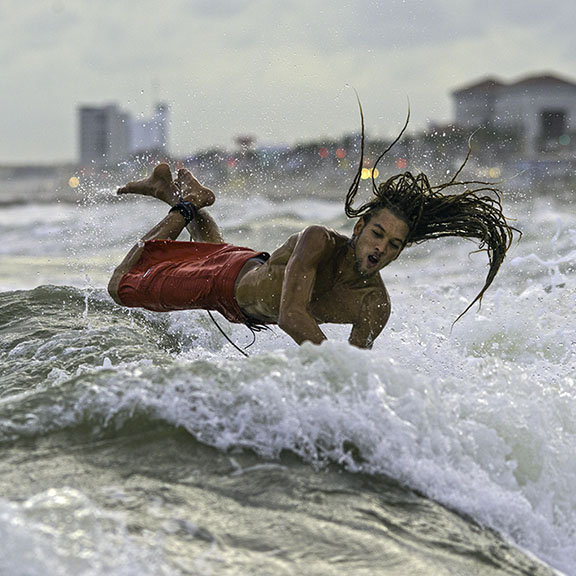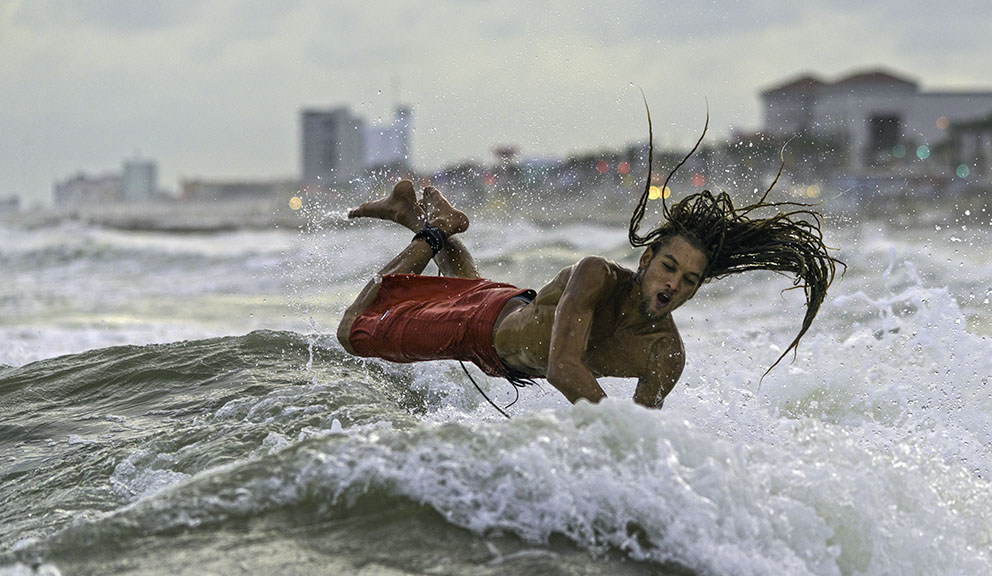 The Seawall stretches from 9th Street to past 89th, with parallel parking and steps conveniently located. If you are in the habit of bypassing the Seawall beaches because you've seen it get swallowed up when the tide is in, look again! Over the past three years, the city has been bringing in sand to widen the beaches between 10th and 61st Streets – as much as 150 feet in places – modeled after similar "beach nourishment projects" in Miami Beach, Fort Lauderdale, and Daytona Beach. In the summer, you can rent beach umbrellas and buy concessions.
The Galveston.com Surf Cam is located atop Hospitality Health ER, 43rd and Seawall Boulevard.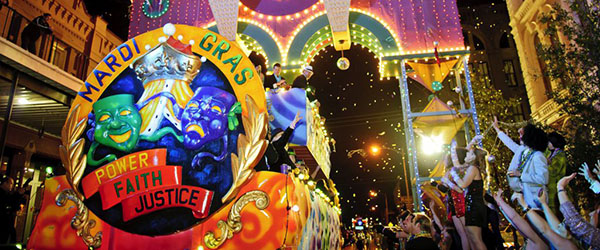 Mardi Gras! Galveston
Get your tickets early to Mardi Gras! Galveston. Prices go up soon.
Visit Website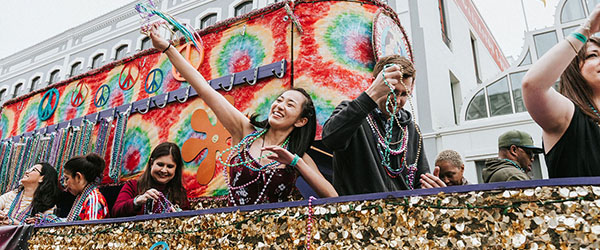 Mardi Gras! Galveston
Want to ride on an official Mardi Gras float? Build Your Own Krewe!
Visit Website
---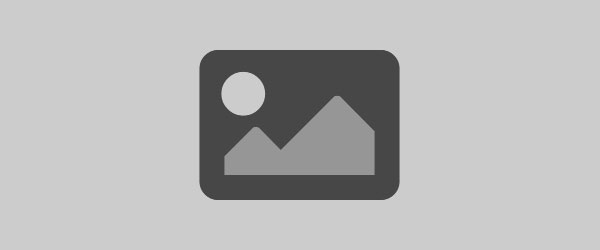 Babes Beach Cam

Cruise Cam

Emerald Cam

Gift Shop Beach Cam

Marina Cam

Murdochs Cam

Penguin Cam

Pyramid Cam

Seawall Cam

Strand Cam

Surf Cam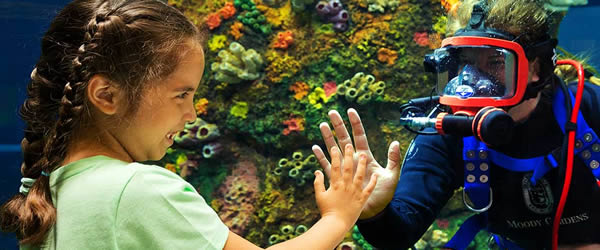 Moody Gardens
From the secrets of the rainforest to the ocean's depth, a world of wonder awaits.
Visit Website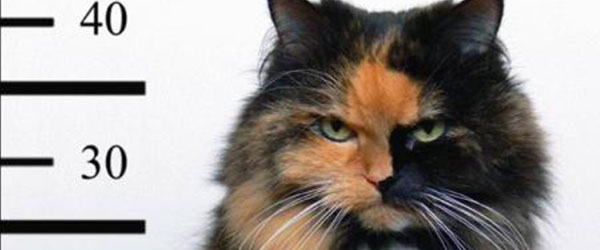 Gulf Coast Bail Bonds
When your run luck runs out, give us a call. We'll get you back on "Island Time" in no time.
Visit Website
---
Nearby Places of Interest