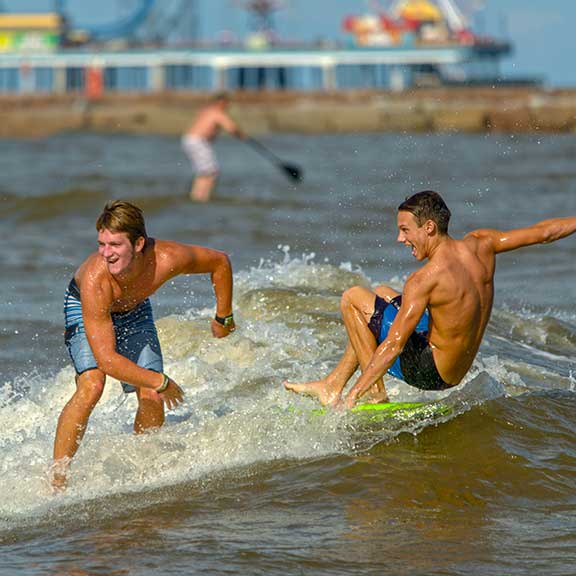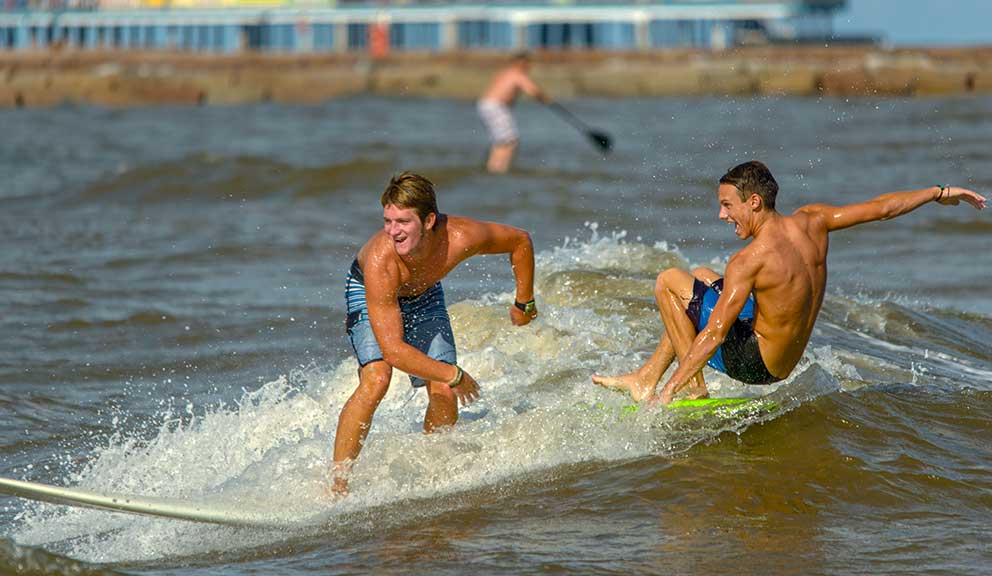 Murdochs is one of Galveston's most iconic locations. Featuring unique souvenirs and home decor, Murdochs is a must-stop destination on every Galveston visit. Take a break for a few minutes and enjoy the view from their large deck and kick back with a cold soda, beer, or frozen margarita.
Webcam views include the Seawall, Grand Galvez, and Galveston Island Historic Pleasure Pier.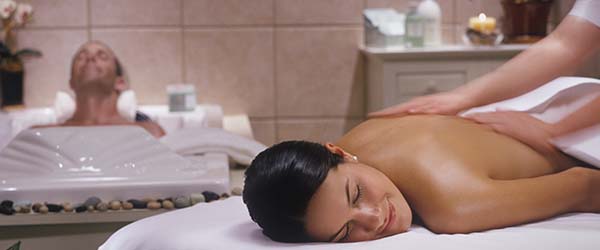 Moody Gardens Hotel
Escape from the everyday surrounded by tropical gardens. Enjoy a spa day or lounge by the pool.
Book Direct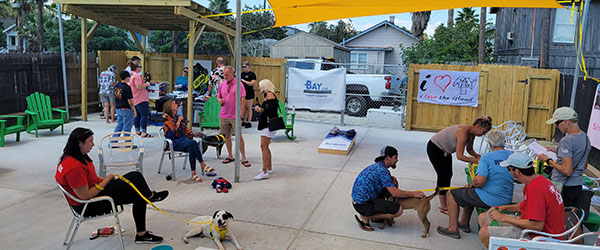 Lucky Lounge
Dogs are welcome in the backyard and front deck of our new Seawall location!
Visit Website
---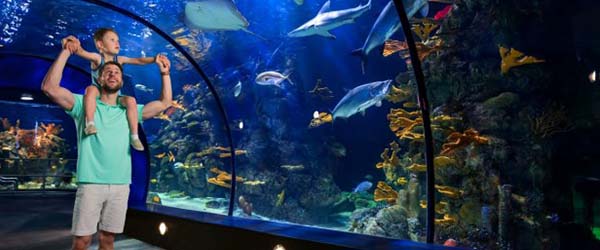 Moody Gardens Aquarium
Dive into the oceans of the world in a 15-million gallon aquarium teeming the creatures galore!
Visit Website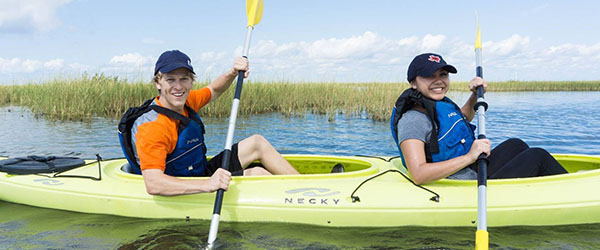 Artist Boat
Experience pristine Galveston wilderness like never before on an exclusive Eco-Art Kayak Adventure through the Coastal Heritage Preserve.
Register Today!
---
Nearby Places of Interest