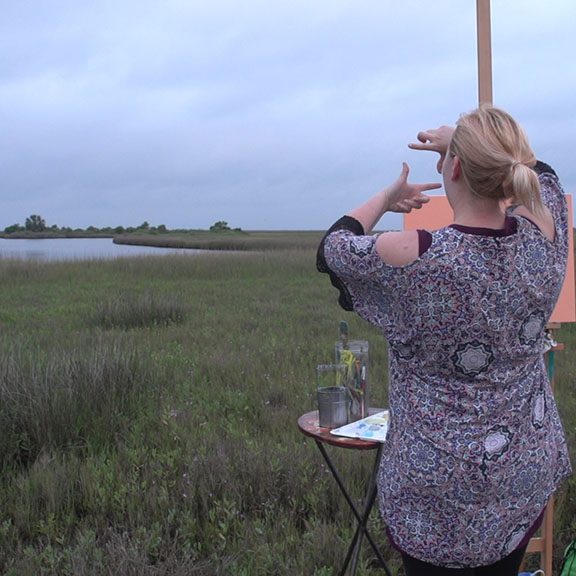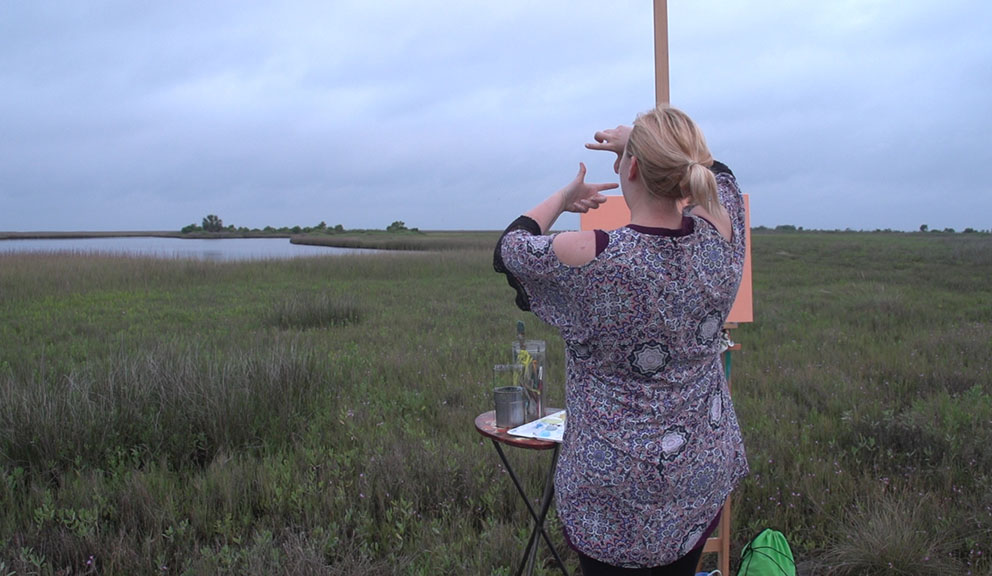 Art & Nature Meet Healthcare on a Saltwater Marsh
A Commission by Houston Methodist Center for Performing Arts Medicine
---
On a beautiful spring morning just before sunrise, I packed up my camera gear and headed to Artist Boat's Coastal Heritage Preserve. I was met by Karissa Laffey, Eco-Art Education Coordinator for Artist Boat, as she was unloading her easel and art supplies. Along with two cameras and tripods, we hiked out to a saltwater marsh while surrounded by rabbits, wildflowers, egrets, and herons.
This was to be the second video commissioned by Houston Methodist Center for Performing Arts Medicine (CPAM). The goal of the videos is to provide a relaxing and enjoyable viewing experience for the hospital's audience, while also sharing the beautiful nature of Galveston. The center is unique in the country, with a mission to effectively translate the collaborative potential of arts and medicine to the healthcare environment. Find out more about the center, here.
I am grateful to Karla Klay, Executive Director of Artist Boat, for including me in this project.  I love spending time at the preserve, and I find watching Karissa work absolutely mesmerizing.  I hope you enjoy watching it too.
Artist Boat's Eco-Art allows artists to share the natural wonders of our bay and Gulf. I hope Karla calls me again so I can experience this process in other locations around the island.
Find out more about Artist Boat by visiting their website.
Lee Roane has worked on the Galveston.com website since 1994. He is interested in history and birding but will write about anything if he thinks it will help someone enjoy the island.