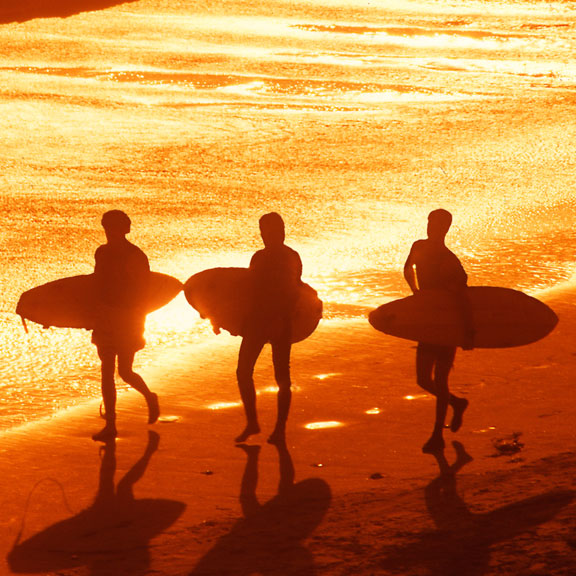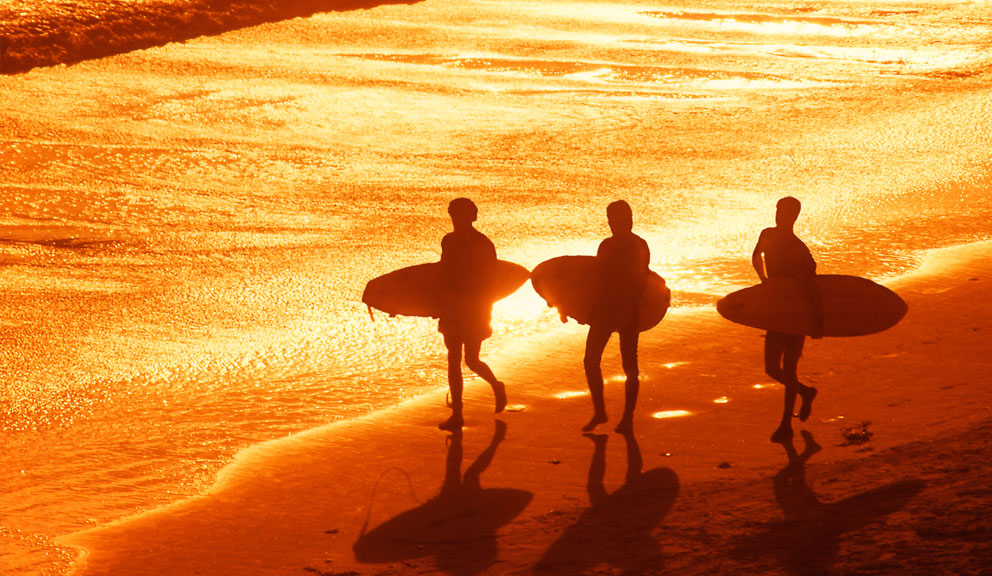 Beach Parks
Finding Your Own Place in the Sun
With 32 miles of shoreline and a variety of parks, Galveston Island offers something for every kind of beachgoer. And with warm Gulf waves from spring through October, there's plenty of time to explore each beach's unique personality. Whatever your sunseeking fancy, Galveston has a beach for you.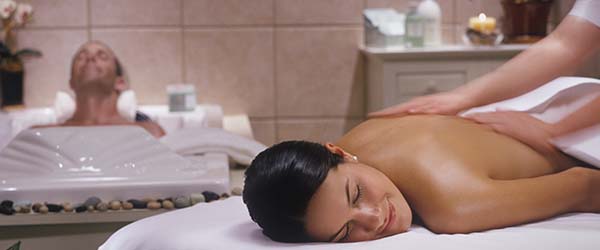 Moody Gardens Hotel
Escape from the everyday surrounded by tropical gardens. Enjoy a spa day or lounge by the pool.
Book Direct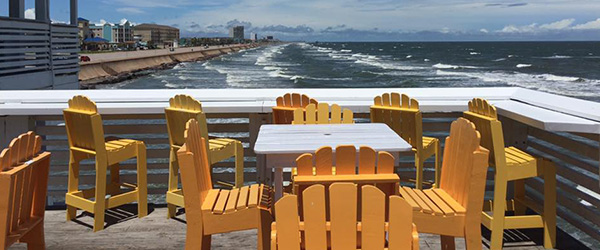 Galveston.com Experience Passports
Enjoy sipping an an ice-cold cocktail while enjoying views from a great patio. This self-guided passport highlights some of the best patios & spirits Galveston has to offer.
Visit Website
---
Browse by Location or Name
Stay Safe in the Water!
Avoid rock jetties and piers at all times. Don't dive into unknown depths. Be aware of strong surf. And, most importantly, know the meanings of the colored flags posted at each beach denoting current water conditions and swim near a lifeguard:
| Flag Color | Condition |
| --- | --- |
| | Conditions calm |
| | Use caution |
| | Poor air / water quality |
| | Strong winds & currents |
| | Dangerous marine life |
Why Does the Gulf Change Colors?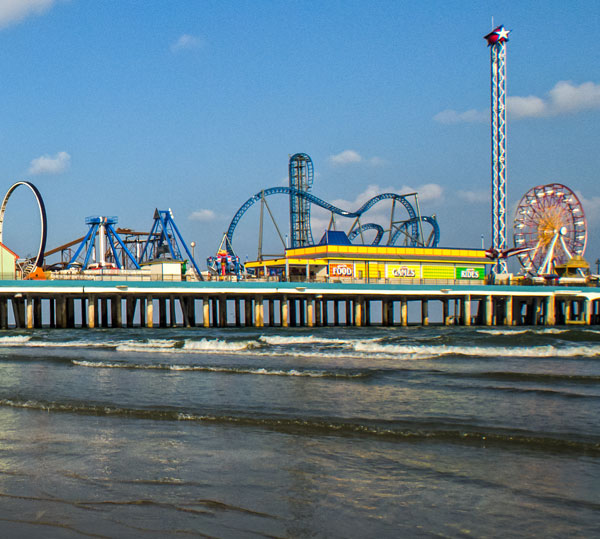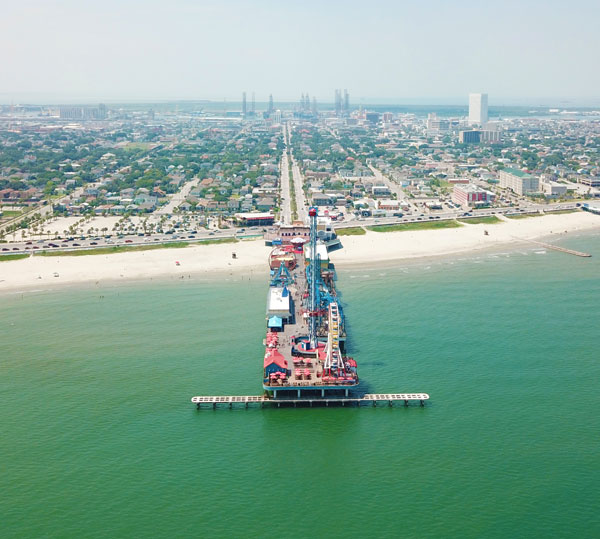 The water off the coast of Galveston is turbid, meaning it lacks clarity. This turbidity is a result of suspended solids in the water like sediment, plankton and microorganisms.
The Gulf and Bay floor around Galveston is shallow and covered in very fine silt. This means that wind and waves can easily disturb and suspend the silt in the water. On a calm day, the water around Galveston is actually a lovely shade of blue.
Average Water Temperatures
| Month | Water Temp (F/C) |
| --- | --- |
| January | 54° / 12° |
| February | 55° / 13° |
| March | 61° / 16° |
| April | 71° / 22° |
| May | 78° / 26° |
| June | 83° / 28° |
| July | 86° / 30° |
| August | 86° / 30° |
| September | 83° / 28° |
| October | 75° / 24° |
| November | 67° / 19° |
| December | 59° / 15° |
Every year, there is a potential for large masses of Sargassum (seaweed) to wash up along Galveston's beaches during the spring and early summer months. The name seaweed incorrectly implies that these brown algae have little value. In fact, this floating habitat provides food, refuge, and breeding grounds for an array of animals such as fish, sea turtles, marine birds, crabs, shrimp, and more. Sargassum also serves as a primary nursery area for a variety of commercially important fish such as mahi mahi, jacks, and amberjacks. And once arriving onshore, it becomes an invaluable food source for many coastal birds.
If you see seaweed floating, grab a handful and quickly shake it to see some of the distinctive, well-camouflaged creatures that call it home.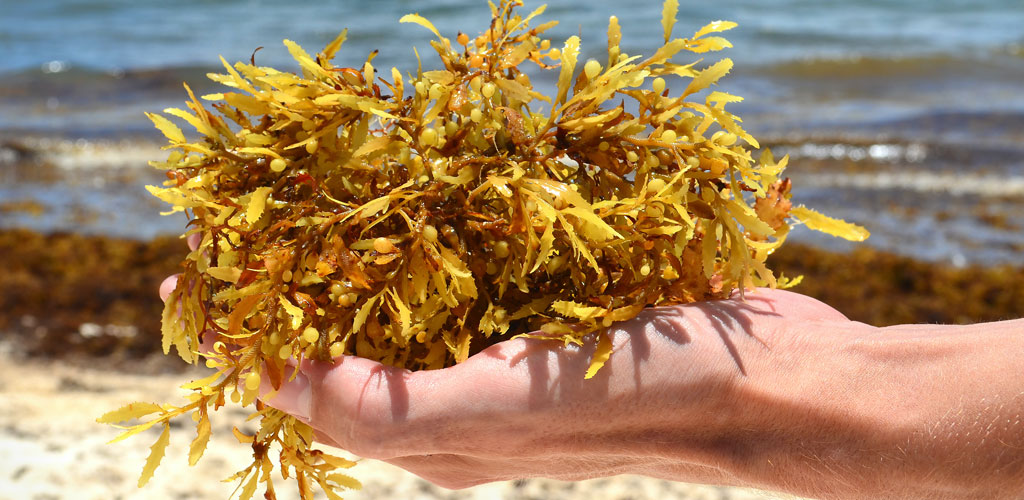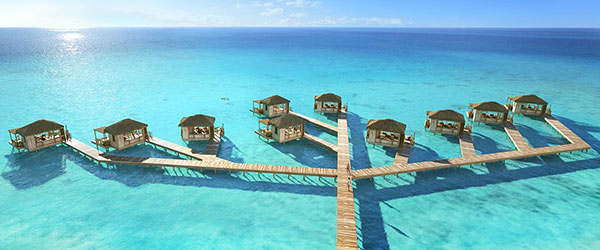 GalvestonCruises.com
Kick back in the only overwater cabanas in the Bahamas, find your zen at the infinity pool, and indulge in delectable fare at the Coco Beach Club℠. Only on Royal Caribbean.
Visit Website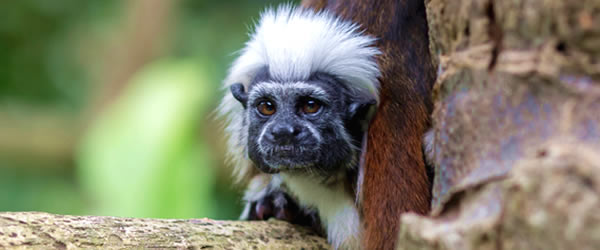 Moody Gardens Rainforest Pyramid
Experience LIFE as you visit the rainforests of Asia, Africa and the Americas.
Visit Website
---
East Beach | 1923 Boddeker Rd., Galveston, TX
No event found!