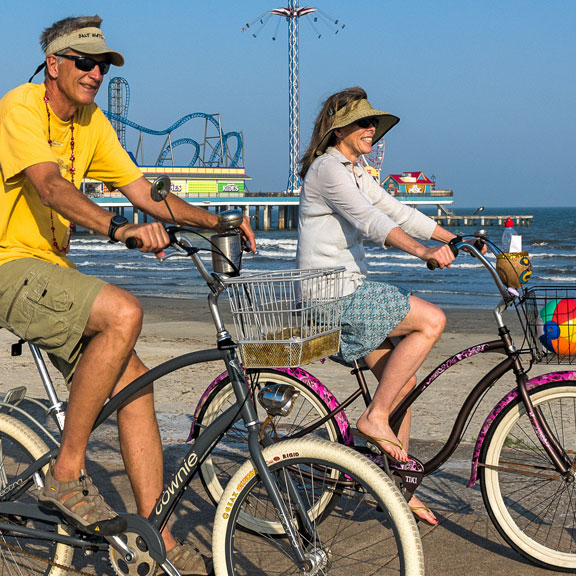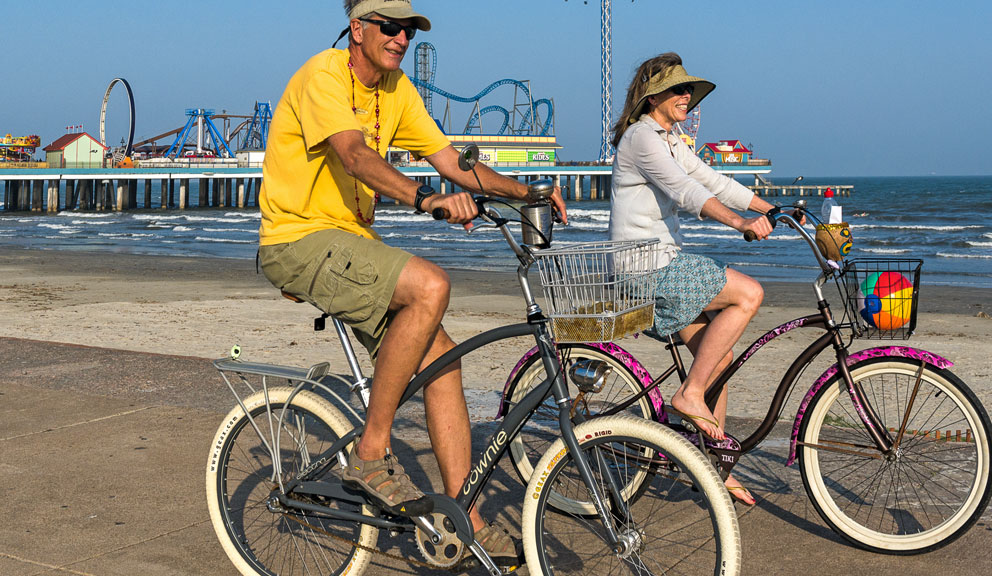 About
The center of Galveston's beach activity takes place along the island's famous Seawall Boulevard. This urban park stretches more than 10 miles offering plenty of beach as well as the nation's longest continuous sidewalk — great for running, biking or people watching. Beaches along the seawall offer easy access to the island's many beachfront restaurants, resorts and tourist attractions, such as the Galveston Island Historic Pleasure Pier amusement park that stands on a pier over the Gulf of Mexico at Seawall and 25th Street.
Parking Information
Parking along the Seawall from 6th to 69th streets and 81st to 103rd streets can be purchased via Pay By Phone for $1 per hour, $8 per day or $25 per annual pass. Paid parking is enforced from 10 a.m. to 6 p.m. daily. Register your vehicle by visiting www.paybyphone.com or 1-866-234-7275. Fees are used to pay for amenities along the Seawall, including maintaining lights, bathrooms, landscaping, and reserves for future projects.
There are also free parking zones located on the north side of Seawall Boulevard in the following areas: between 12th and 19th streets, 33rd and 39th streets, 53rd and 61st streets, and 85th to the 9100 block of Seawall. There are about 220 free parking spaces, or about 10 percent of the total number of spaces on the Seawall. Drivers may only park on the street in the parking lane, not on the sidewalk.
General
More Than 10 Miles in Length
Great for Running, Biking, & Walking
Near Beachfront Attractions, Restaurants & Hotels
Latest Tweets
Park Rules
Glass prohibited
Pets Permitted on Leashes
Clean Up After Your Pets
Camping Prohibited 12am-5am
Open Fires Prohibited (BBQ pits allowed)
Stay Off Dunes
Alcohol Prohibited
Designated Boat Launch at West Side of 29th St. Jetty
Hard Bottom Craft (Surfboards, Kayaks, etc.) Prohibited between 53rd St. and 61st St. (May 15th-Labor Day)
Vehicles, 4-Wheelers, ATV's, and Dirt Bikes are Prohibited
Nearby Places of Interest