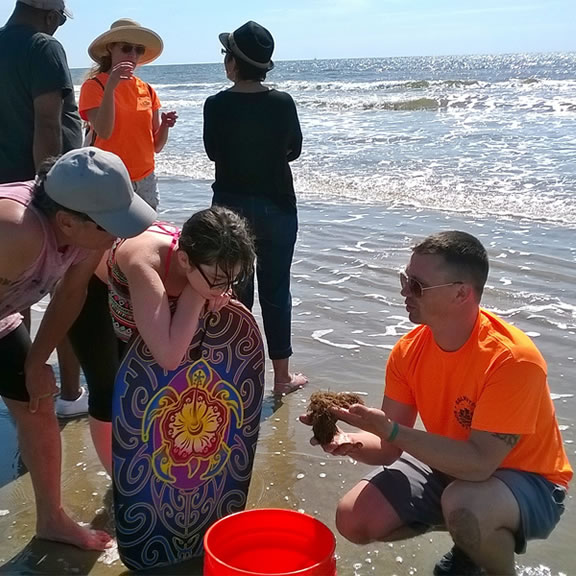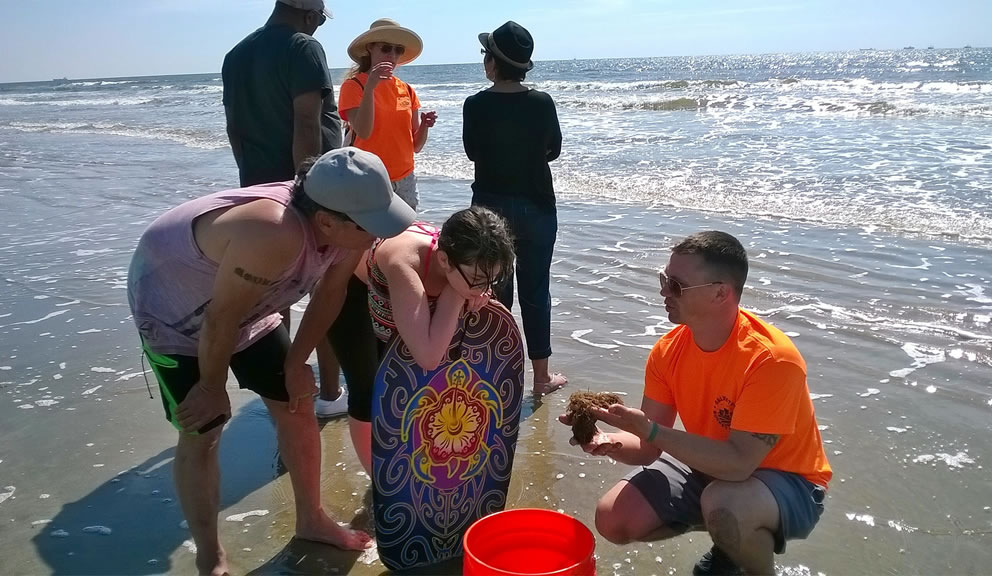 About
Bucket Brigade Interpretive Beach Tours are free for the public, last approximately 45 minutes, and are offered at Stewart Beach in Galveston. Join the Bucket Brigade in exploring the creatures and features that make Galveston beaches unique. There is more to the Sargassum and turbid water than many people think, and there is much more to be found on the beach than just sand. Tours are educational and fun for ocean-lovers of all ages. Hands-on activities investigate topics including Galveston's turbid water, marine debris, Sargassum landings, and more. Tours are scheduled during the summer months.
General
Organized by Artist Boat in Conjunction with Galveston Park Board of Trustees
Free Interpretive Tours
Tours Increase Public Understanding of the Positive Roles of Sargassum & Turbid Water to Our Ecosystems
Latest Tweets
Coming Up
Stewart Beach | 201 Seawall Boulevard, Galveston, TX, USA
Galveston Island Convention Center | 5600 Seawall Boulevard, Galveston, TX, USA
Pirates Beach | 4245 13 Mile Road, Galveston, TX, USA
No event found!
Nearby Places of Interest