Broadway Cemeteries (AKA Broadway Cemetery Historic District) is composes of seven separate cemeteries.
The complex occupies six city blocks and was originally set aside for family burial purposes as part of the original town charter in 1839. A vast collection of monuments, vaults, and stone markers punctuate the overall landscape of the cemetery complex and range in style from simple marble and granite headstones to impressive Classical Revival vaults, Gothic Revival mausoleum, and towering obelisks. The extant resources represent changing attitudes toward death and burial practices through the period of significance. The organization and layout of the site, as well as tombstone decoration, symbolism and inscriptions provide documentation of the traditions and beliefs important to the citizens of Galveston. This urban cemetery remains as a rare surviving example of its type within the state of Texas, as most urban cemeteries were abandoned as part of the Rural Cemetery movement of the nineteenth century.
The Broadway Cemetery Historic District was listed in the National Register of Historic Places in June 2014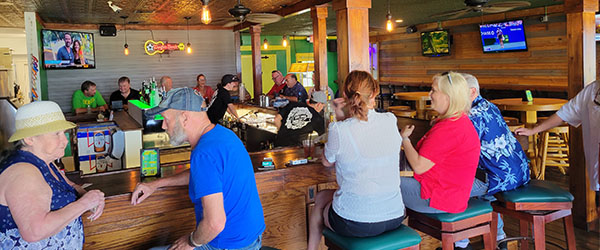 Lucky Lounge
Check out our new Seawall location. We are all here because we're not all there!
Visit Website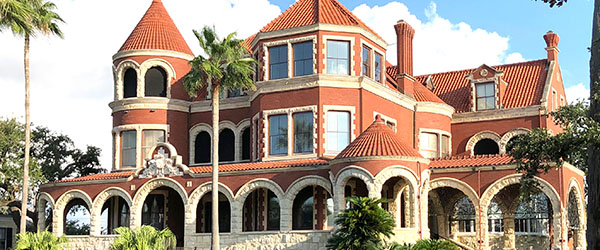 1895 Moody Mansion
Open for tours daily. Where Galveston history comes to life.
Visit Website
---
Browse by Location or Name