"Jack Johnson, The Galveston Giant" is one of the many tree sculptures carved after Hurricane Ike destroyed thousands of trees on the island.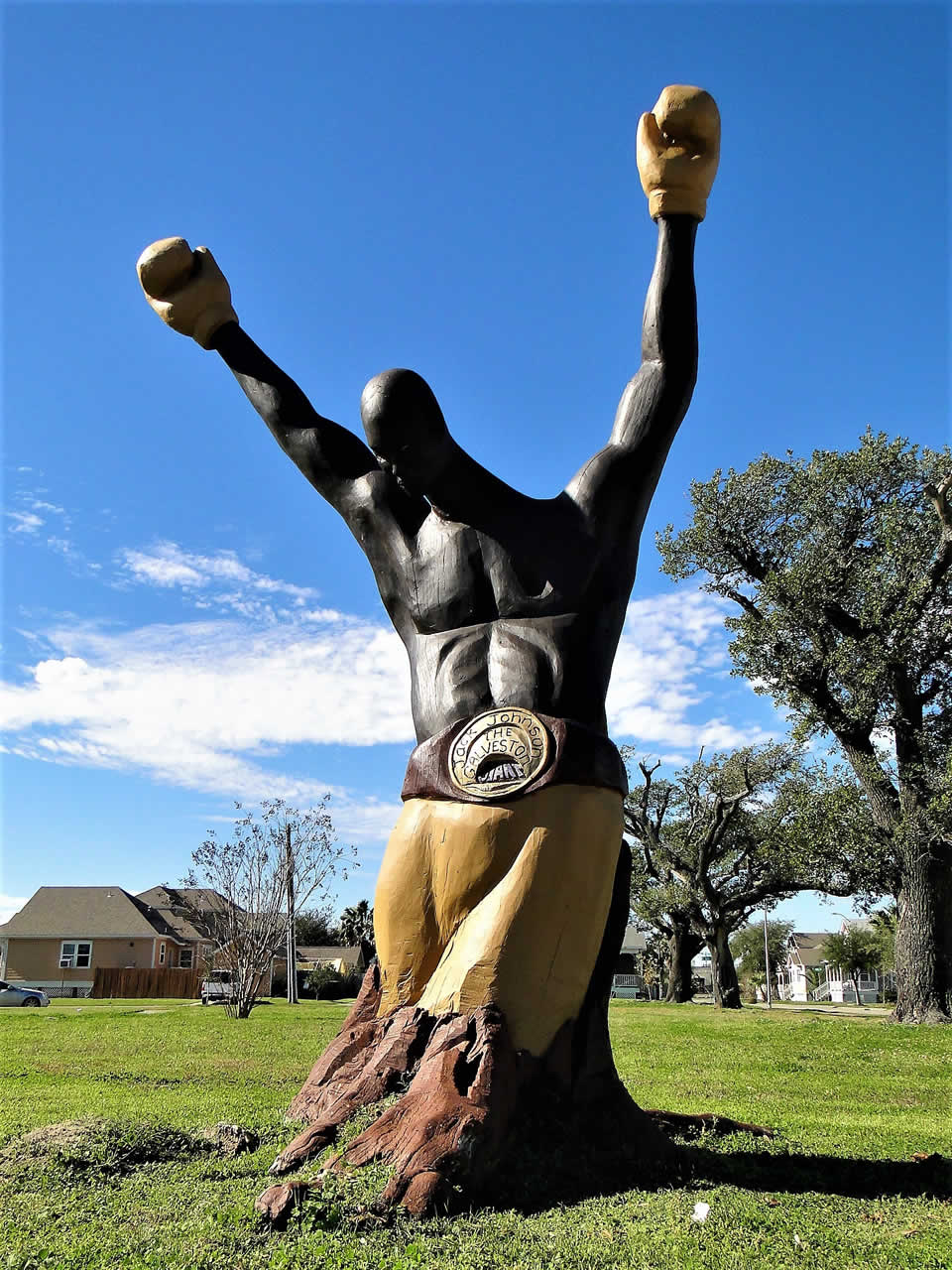 "Galveston native Arthur John "Jack" Johnson (1878-1946) was the first African American world heavyweight boxing champion. He grew up in Galveston's east end and honed his fighting skills working on the Wharves. During the 1900 storm, Johnson helped his family escape from their home on Broadway. In 1901, he refined his defensive skills with the help of Joe Choynski while in jail for illegal boxing. Johnson won the "Colored World Heavyweight Champion" title in 1903 but was determined to defeat white titleholder Tommy Burns. Though Burns initially refused the match, Johnson pursued him around the world until he finally agreed to fight in Australia in 1908. Johnson's technical knockout in the 14th round led to a search for a "Great White Hope" to retake the title. He defended his title in the 1910 "Fight of the Century" with a knockout of former champion James Jeffries. His victory spawned both riots and celebrations."
– Texas Historical Commission Marker at 2627 Avenue M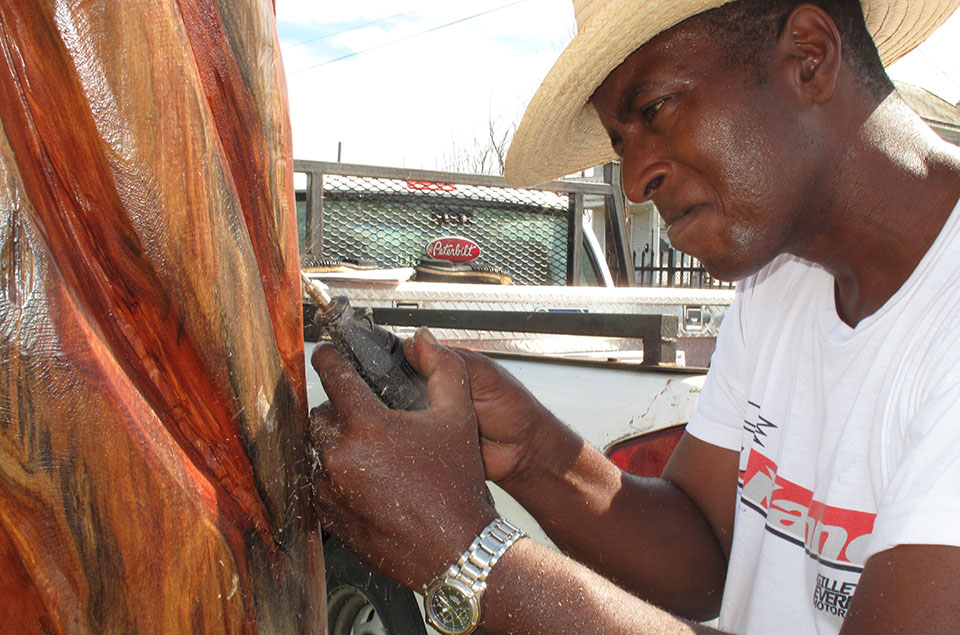 Artist
Local sculptor Earl Jones is famous for creating the numerous tree sculptures in Galveston out of many of the trees drowned by standing salt water following Hurricane Ike. Jones is also known for his striking sculpture of the boxer Jack Johnson and his works at the College Park Cemetery in Houston which has been designated as a Texas State Historical Cemetery.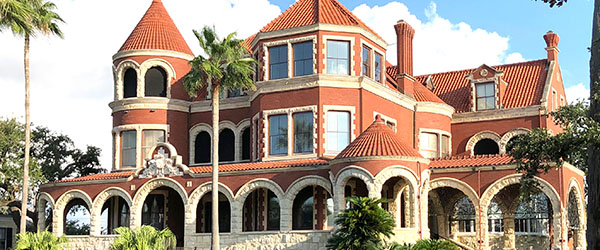 1895 Moody Mansion
Open for tours daily. Where Galveston history comes to life.
Visit Website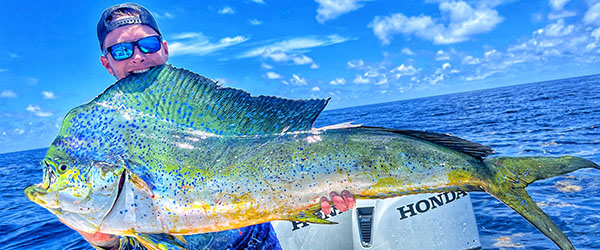 Out Cast Charters
Experience a fishing adventure of a LIFETIME! We are all about making memories while on the hunt for Monsta Fish! We're ready to get you HOOKED UP!
Book a Trip
---
Nearby Places of Interest