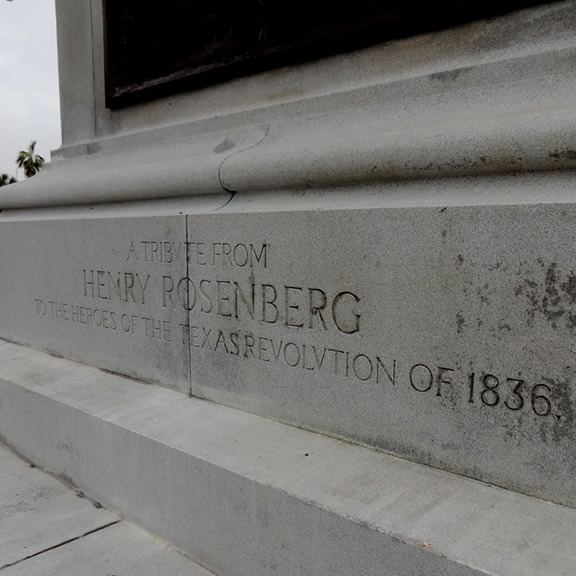 One of the Gifts of Henry Rosenberg revealed in his will after his death in 1893. Of the original seventeen Rosenberg fountains, only nine still exist. Many of these have been moved to their present sites from other locations on the island. Each fountain bears a unique design.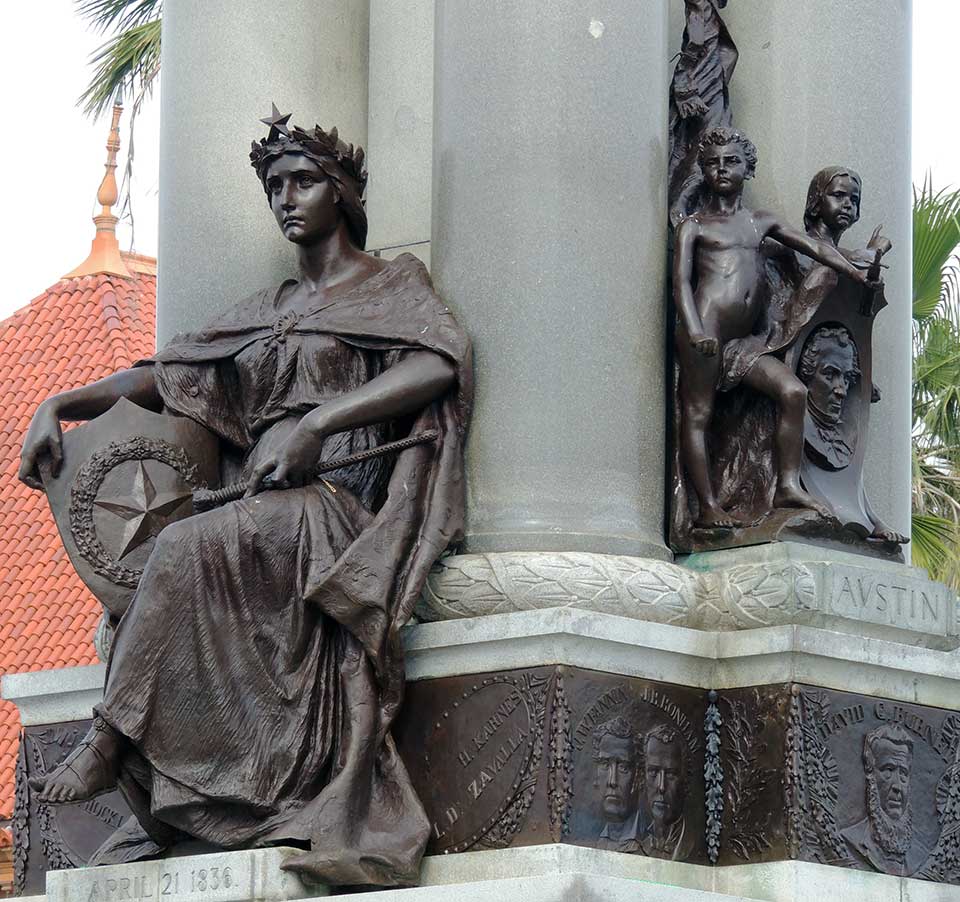 Henry Rosenberg chose to honor the memory of those who served in the 1836 Texas Revolution by erecting this impressive monument on the city's main thoroughfare. It measures 72 feet in height and has a granite base. The bronze figures were cast in Rome, Italy.
It was unveiled to the public in 1900 and designed by Italian sculptor Louis Amateis. The top of the statue features Victory pointing towards San Jacinto and at the base has Defiance and Peace, along with portraits of Sam Houston and Stephen Austin. It also depicts the battle of the Alamo, Goliad and two episodes from the battle of San Jacinto.
Nearby Places of Interest