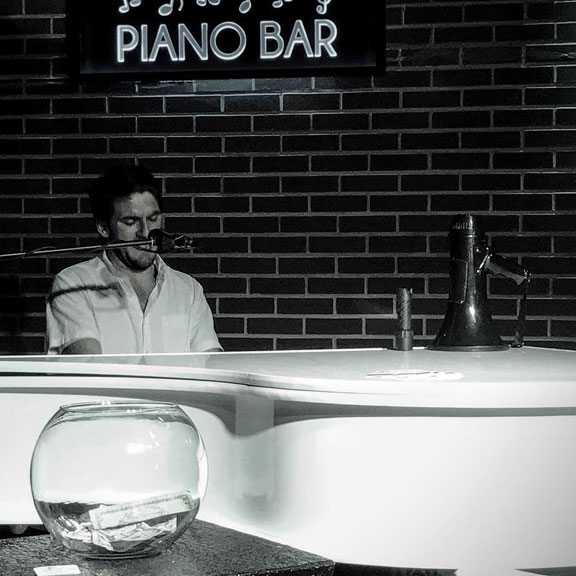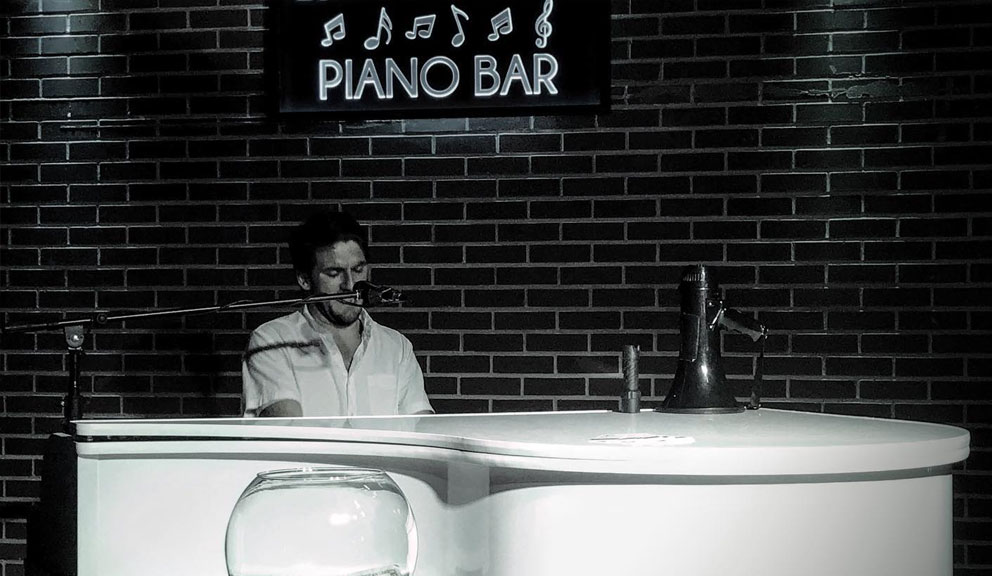 About
Discover Yourself. You are unique…just like everyone else, is what this place is all about. Everyone discovers a love for live music they never realized they had. Established in February 2018 this venue, where there is "NEVER A COVER CHARGE", offers a variety of live musical entertainment with a concentration on piano. Dueling pianos, dueling guitars, and a concert violin performance all happen here. Besides live music, the bar has a variety of stand-up comedic performances under the banner of "Lafftown's Funniest". The live entertainment, whatever it may be, happens 5 days a week.
Wednesday is "Ladies Night" offering special drink prices on those drinks preferred by women. Included is a live piano performance from 6-9pm. "Sure Happy It's Thursday" with a live piano performance is also from 6-9pm. Friday and Saturday have a live musical performance from 7-11pm. The week ends with a "Sing-a-long Sunday" piano performance, "where singing off-key never sounded better!"
There is the main full-service bar inside as well as a full-service bar outside on the expansive garden patio. To expedite orders since table service is not available, patrons are encouraged to step up to the areas of the bar labeled "Service Only" and speak directly with the bartender. Happy Hour prices are offered daily.
This venue is available for all private events either inside and/or outside. Plan your birthdays, showers, family reunions, anniversaries, weddings, fundraisers, or parties here. Catering and/or entertainment for any event is also available. Contact the Manager for details. Even though some locals may call this "The best kept secret in Galveston", we can safely say the secret is out. 23rd Street Station Piano Bar was voted in The Daily News 2021 Readers' Choice awards the "#1 Live Music Venue in Galveston County".
Everyone should come and enjoy a visit to 23rd Street Station Piano Bar. Go to their website or check them out on Facebook and Instagram to see what is happening or who has an upcoming performance.
Hours
Monday: Closed
Tuesday: Closed
Wednesday: 4:00PM – 12:00AM
Thursday: 4:00PM – 12:00AM
Friday: 4:00PM – 12:00AM
Saturday: 4:00PM – 12:00AM
Sunday: 4:00PM – 12:00AM
Hours are subject to change.
General
Located Steps from Seawall Boulevard
Full Bar & Piano Lounge
Courtyard Patio
Nightly Entertainment
Nearby Places of Interest