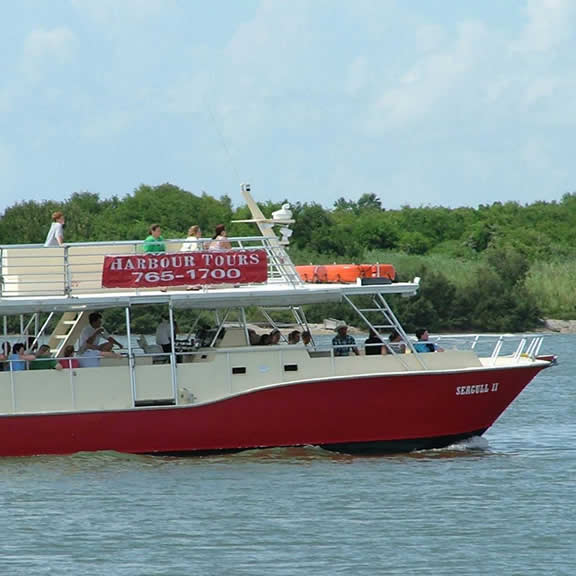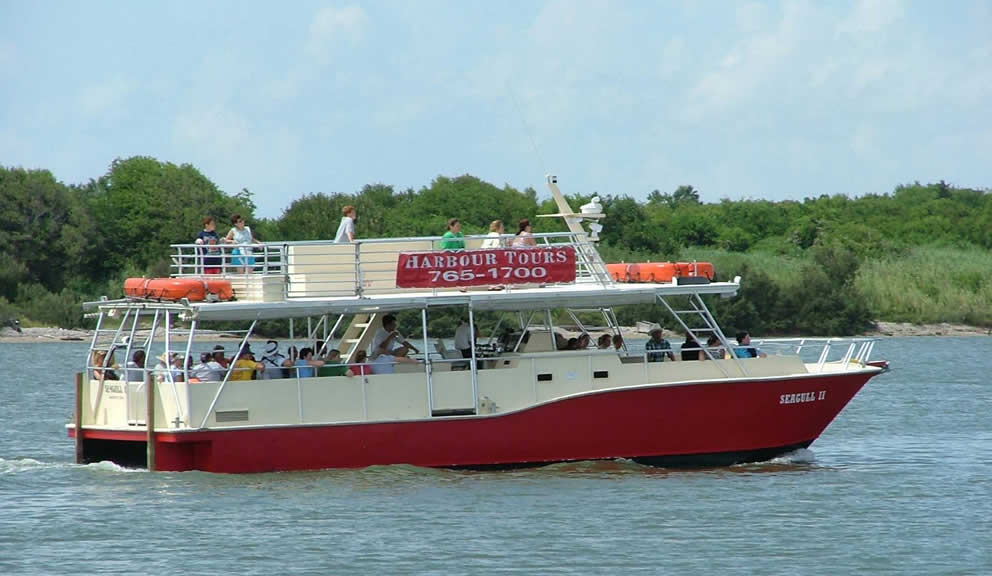 About
See Galveston Harbor up close aboard Seagull II, Texas Seaport Museum's 50-foot twin-engine motor vessel. Fast, stable and sheltered, she was built specifically for harbor sight-seeing excursions and education, and is a perfect platform for waterborne experiential learning.
The boat is U.S. Coast Guard certified and her operators are fully licensed and knowledgeable about the history and lore of her home waters.
Seagull II offers soft drinks and bottled water for sale, and has a comfortable main deck, sheltered from sun and rain. An open upper deck affords a full panorama of water and sky.
Purchase tickets at the Texas Seaport Museum Gift Shop at Pier 22, next to Fisherman's Wharf restaurant, or online here. Call on the day of the tour to confirm availability. Reservations are not required for groups of less than 20.
Don't miss this chance to get a new perspective on Galveston Bay and the historic Port of Galveston. Knowledgeably narrated tours explore the wide variety of birds and marine life that teems in the Bay. (They have no contract with them, but playful dolphins almost always show up to entertain themselves by watching the red-and-white boat and its passengers.) And the human activity in this busy port can only truly be appreciated from the water. A tour aboard the Seagull II is always an hour well spent.
Hours
Monday: Closed
Tuesday: 10:00AM – 5:00PM
Wednesday: 10:00AM – 5:00PM
Thursday: 10:00AM – 5:00PM
Friday: 10:00AM – 5:00PM
Saturday: 10:00AM – 5:00PM
Sunday: 10:00AM – 5:00PM
Hours are subject to change.
Admission
Adult & Children (6 & up) – $17
Children [5 & Under] – Free
General
Tours Seagull II
Vessel is US Coast Guard Certified
Year-Round Tours
Latest Tweets
Nearby Places of Interest