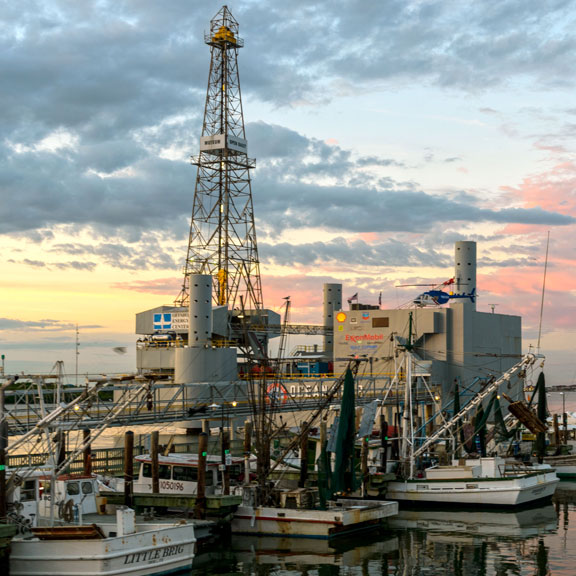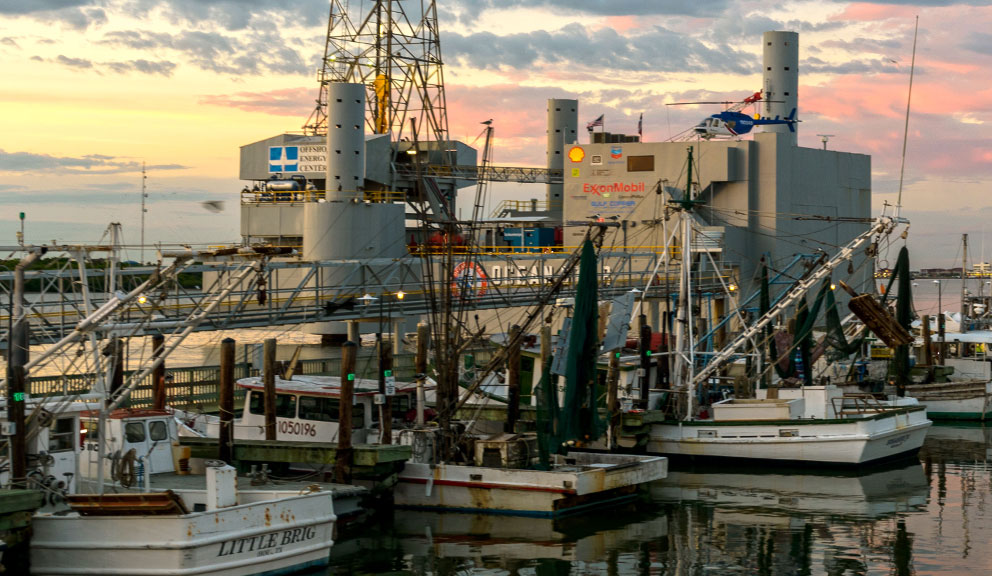 Ocean Star Offshore Drilling Rig & Museum
2002 Wharf Road, Galveston, TX (Directions) | Phone: (409)766-7827 | Website
About
Less than an hour from downtown Houston, the world's petroleum capital, the Offshore Energy Center (OEC) operates its facility, the Ocean Star. This totally unique museum and learning center is located on Galveston's Pier 19, at Harborside Drive and 20th Street, just one block off The Strand.
Take a leisurely, self-guided tour through the retired Ocean Star jack-up rig which now serves as a museum and educational facility. From geological exploration, to drilling, to oil and gas production, you will see offshore drilling equipment, exhibits and videos on three levels of this refurbished offshore drilling rig.
To more fully enjoy your tour, be sure to get your copy of the official "Ocean Star Self-Guiding Souvenir Tour Guide Book." Available at the Gift Shop, it has more than 150 photos and concise information about the museum's displays, models and equipment.
Hours
Monday: 10:00AM – 5:00PM
Tuesday: 10:00AM – 5:00PM
Wednesday: 10:00AM – 5:00PM
Thursday: 10:00AM – 5:00PM
Friday: 10:00AM – 5:00PM
Saturday: 10:00AM – 5:00PM
Sunday: 10:00AM – 5:00PM
Hours are subject to change.
Admission
Adults: $10
Seniors Over 55 & Military: $8
Students [Age 7 through 18]: $6
Child [Age 6 and under]: FREE
General
Self-Guided & Guided Tours
Great for Groups
Meeting Space Available
Latest Tweets
Meeting Space
Conference Room
The museum conference room, with a capacity of 24, is available for rental daily from 9 am to 5 pm. The room includes AV Equipment. In addition, it also has a ceiling-mounted LED projector with laptop connections, pull-down screen, and dry-erase board with flipchart. Beverage service is provided with the rental cost. Multi-day discounts available.
Third Floor
The third floor of the museum, with a capacity of 65, is available for luncheon rentals Monday through Friday from 10am to 5pm. A public address system with a cordless microphone is included for making speeches or presenting awards.
Entire Rig
All three levels of the museum, accommodating up to 300, are available for rent for evening events such as dinners, receptions, weddings, family reunions, and dances. The rig is available from 6pm (after 7pm during the summer) to 12 midnight. The conference room is not included in this rental.
All rentals include a discount on merchandise in the Gift Shop.
Rental Details
A tentative date must be secured with the proper deposit within two weeks of making a reservation. Your date will be confirmed in writing upon receipt of the required deposit. We accept Visa, MasterCard, American Express, checks (made out to the Ocean Star Offshore Drilling Rig Museum and Education Center), and cash. The deposit cannot be applied toward the rental, and will be returned within two weeks after the event. The full amount of the rental must be paid prior to the event. Set-up by the caterers must be coordinated with Ocean Star staff. Call Lisa Lisinicchia at (409)766-7827 to coordinate.
If interested in reserving the Ocean Star Offshore Drilling Rig Museum and Education Center for your next event, please contact them at (409)766-7827.
Nearby Places of Interest