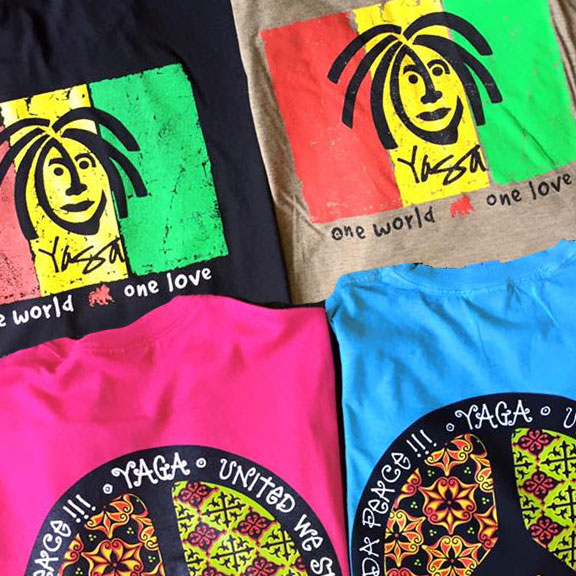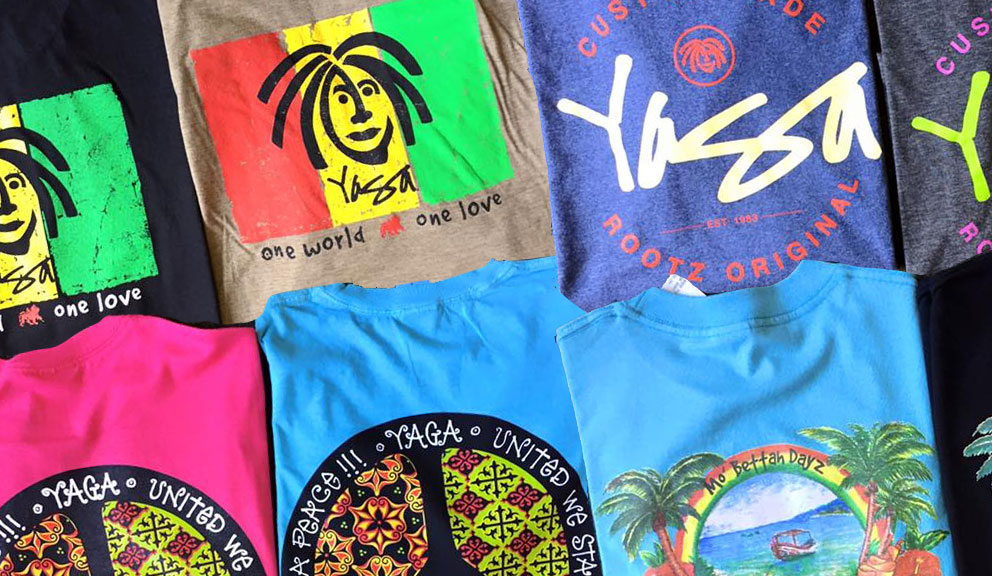 About
Yaga Clothing began as an original t-shirt line that was spawned from the influence of the Caribbean West Indies.  Yaga is a Jamaican slang term used as a greeting or a way to attract attention. The community came to associate the word with a mo' bettah feeling. Yaga Clothing blends cultures and lifestyles into a collection that is relaxed, fun, and stylish.
Not limited to a sport, season, or locale, Yaga embraces the vast visual imagery of different people and cultures. Yaga incorporates natural earth influences through classic cotton fabrics with weathered colorations to perpetuate dat' timeless, relaxed island livin'.
The company's emphasis is to promote a positive, soulful message in "comfy" island gear that can be worn on the beach or the streets in Jamaica, Manhattan, Tokyo, or anywhere else in da' world. Timeless clothing and values bring the "irie" feel (Jamaican for feeling alright). Yaga blends people together from surf to skate, hip hop to reggae, and street to beach. As they say in Jamaica, "out of many, one people." Yaga clothing will always grow with the times, people, and music from around the world. It is meant to be worn in warm places to have "dat' island feelin'." Remember, warm is always cool.
Hours
Monday: 10:00AM – 5:30PM
Tuesday: 10:00AM – 5:30PM
Wednesday: 10:00AM – 5:30PM
Thursday: 10:00AM – 5:30PM
Friday: 10:00AM – 5:30PM
Saturday: 10:00AM – 6:00PM
Sunday: 10:00AM – 5:30PM
Hours are subject to change.
General
"Mo' Bettah Threadz" Since 1986
Located On The Historic Strand
Clothing & Accessories for the Entire Family
Latest Tweets
Nearby Places of Interest