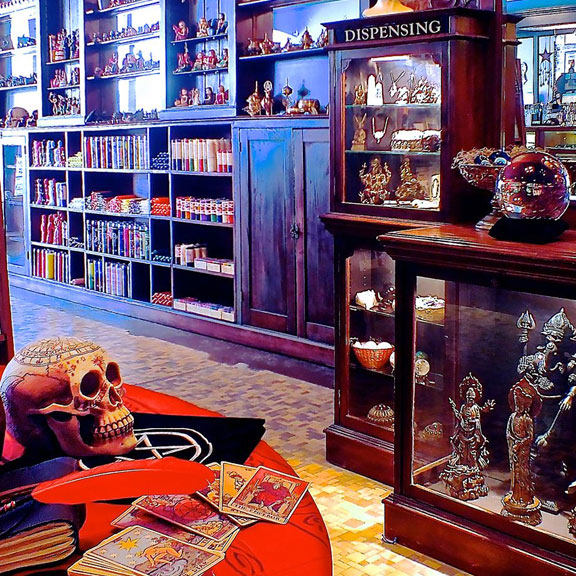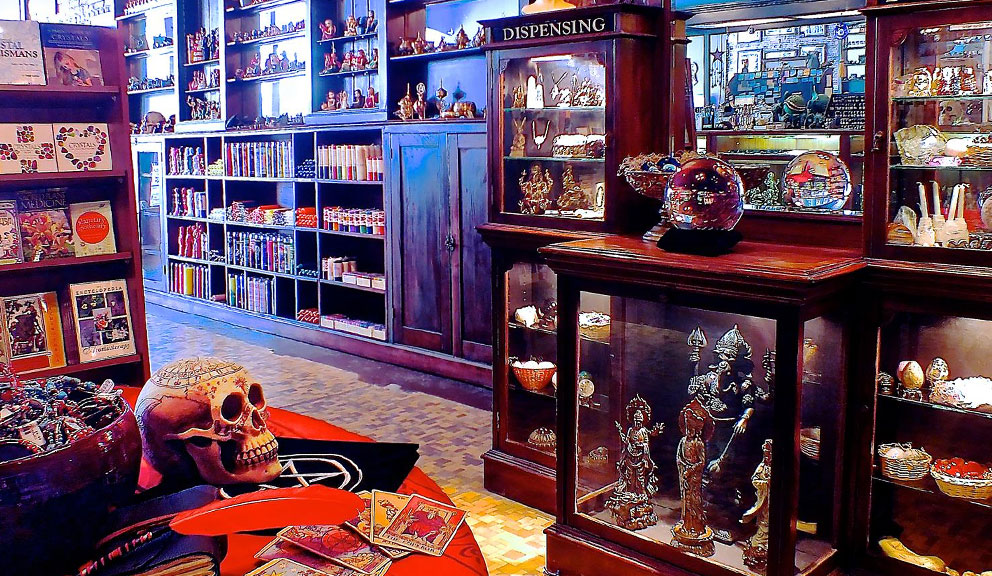 About
TThe Witchery is a brick and mortar storefront nestled in the heart of Galveston Island's historic downtown. Housed in the old "Central Drug Store" building on infamous Postoffice Street, owners Clyde and Kimberley Wood have created a mystical atmosphere that customers say "just feels good."
The vision of The Witchery is to provide the resources people need in their search for self-discovery, self-empowerment and spiritual enlightenment. They accomplish this by maintaining over a thousand book titles on a vast array of subjects, filling their shelves with inspirational gifts from around the world and having the necessary items for practical application.
The Witchery has a vast selection of herbs and essential oils. The oils are extracted from plants found around the world that are known to possess fragrant or medicinal benefits. You can also mix the herbs here in order to maximize the medicinal, culinary, or sacred value.You can also find a large selection of religious books. If you are studying Christianity, Islam, Hinduism, Buddhism, or folk religion there is a book in-store for you. The Witchery has a plentiful selection of books on Wicca, Paganism, and other hard to find subjects.
Hours
Monday: Closed
Tuesday: 12:00 – 6:00PM
Wednesday: 12:00 – 6:00PM
Thursday: 12:00 – 6:00PM
Friday: 12:00 – 6:00PM
Saturday: 12:00 – 6:00PM
Sunday: 12:00 – 6:00PM
Hours are subject to change.
General
Wide Array of Esoteric Goods
Frequently-Scheduled Psychic Readings
Located on Historic Postoffice Street
Shop In-Store or Online
Nearby Places of Interest