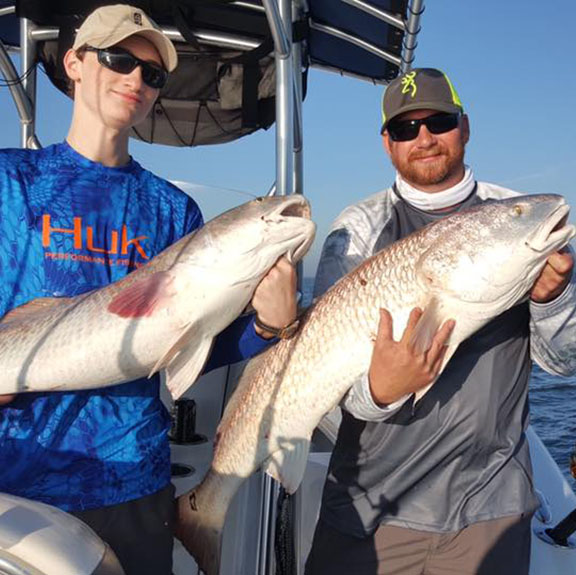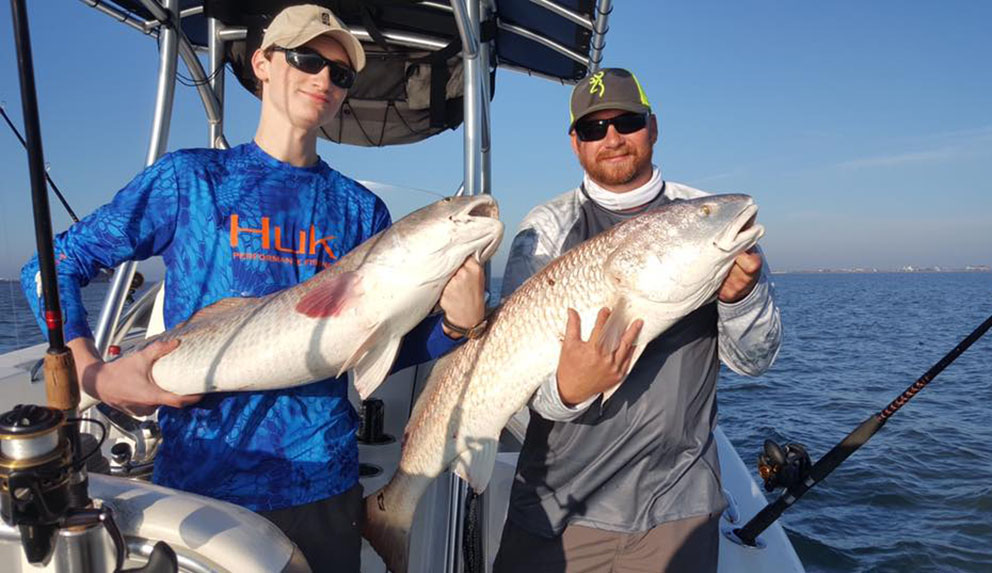 Rod Bending Charters
715 North Holiday Drive, Galveston, TX (Directions) | Phone: (409)599-0909 | Website
About
Captain Jason Woods has over 15 years experience fishing the waters off Galveston Island and takes great pride in providing a once in a lifetime fishing experience for his customers.. He is a US Coast Guard Licensed Captain and offers bay, jetty and offshore fishing trips to accomodate the needs of all anglers.  Full or half day trips are available and corporate groups are welcome.
Hours
Monday: 5:00AM – 10:00PM
Tuesday: 5:00AM – 10:00PM
Wednesday: 5:00AM – 10:00PM
Thursday: 5:00AM – 10:00PM
Friday: 5:00AM – 10:00PM
Saturday: 5:00AM – 10:00PM
Sunday: 5:00AM – 10:00PM
Hours are subject to change.
General
Over 15 Years Experience Fishing Waters of Galveston Island
US Coast Guard-Licensed Captain
Gift Certificates Available
Plan Your Trip
RED FISH & TROUT TRIPS
This trip uses live baits to bring in the keepers (finger mullet, shrimp, croaker). We target keeper reds and trout. This is a great trip for those who like to eat fish and have lots of fun.
WINTER FLOUNDER TRIPS
On these fun trips we target the great tasting flat fish using live finger mullet, mudfish and artificial lures. November through December large numbers of flounder migrate through the Galveston Ship Channel.
DEEP SEA TRIPS (30-55 MILES)
This trip is a full day of big fish action King, Ling, Mahi Mahi, Snapper, Grouper, Sharks, B-liners, Mangrove snapper, Tripple Tail, Amberjack, etc.
CLOSE OFFSHORE TRIPS (15-25 MILES)
These trips we fish for king, ling,sharks, jacks, etc.
SHARK TRIPS
Great summer trips out to the close rigs and shrimp boats we would target sharks, jacks, kings, and bull reds. Large numbers of sharks cruise the Galveston and Freeport beach fronts in the summer months.Tarpon also can be targeted along the beach front. These giants reach 200+ pounds.
JETTY & SHIP CHANNEL TRIPS
This is a great trip for the whole family. Its a fast 15 minute boat ride to the fishing grounds with lots of rod time. We would target giant black drum, bull reds, sharks, sting rays, jacks,gafftop, sheep heads,whiting, trout, spanish mackeral etc. Hurry and book for February – April, the hottest months for giant drum ranging 25-60lbs catches of 20-30 fish a day are not uncommon. May-November great action for bull reds and trout. These trips have their better months but fish can be caught year round. This is the best trip for catching several different species of fish!! This trip also produces tons of sharks during the summer months.
BULL RED TRIPS
These trips start in late August through November we target Bull Reds that reach 50 plus inches in length. These fish put up a battle you wont soon forget.
Nearby Places of Interest