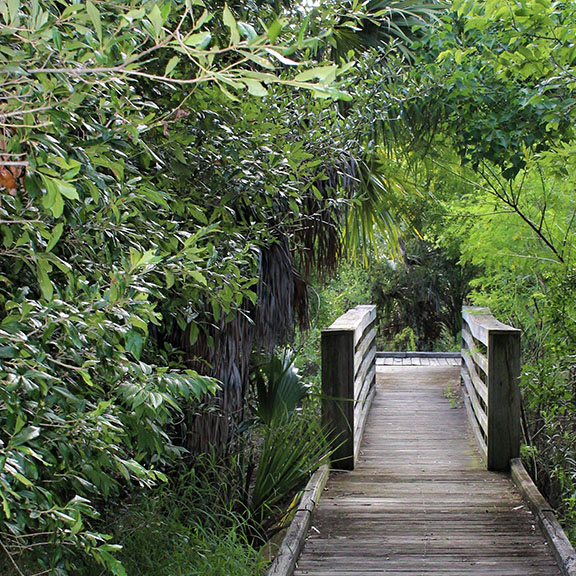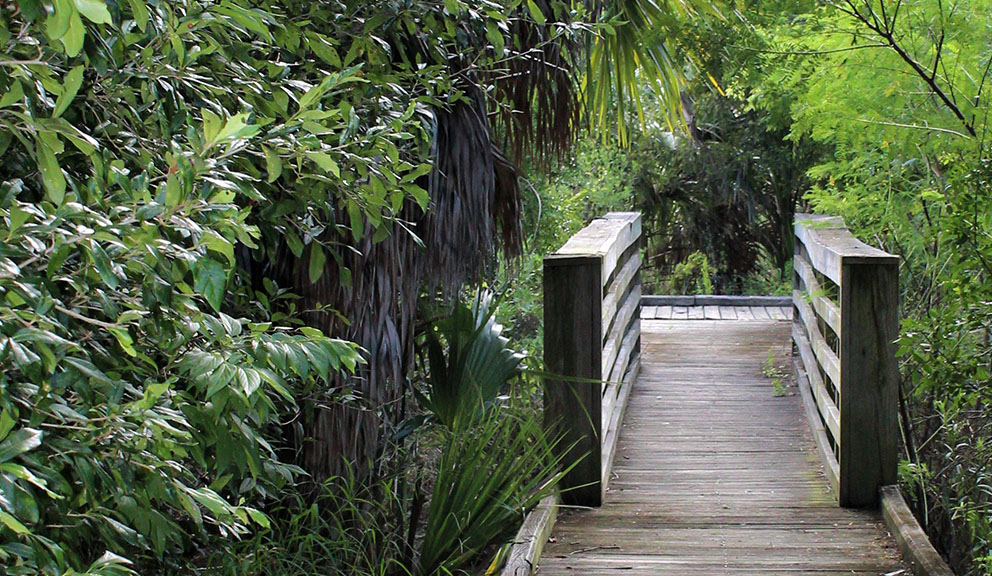 Corp Woods Nature Sanctuary
Great Texas Coastal Birding Trail - UTC 061
TX 168, Galveston, TX (Directions)
This hidden gem can be accessed by taking TX 87 (Ferry Road) to TX 168.  During spring, migrants including Indigo and Painted Bunting, House Finch, Baltimore Oriole, and various warblers are common.  Check the small ponds year-round for Black- and Yellow-crowned Night-Heron, Little Blue and Green Heron, and other waders.  Before you leave the parking lot, scan the power poles for Crested Caracara.
As you return to TX 87, watch the fence lines for Inca Dove, Great-tailed Grackle, and Savannah Sparrow.  The small ponds and ditches along the road are often attractive to Roseate Spoonbill, White and White-faced Ibis, and Great and Snowy Egret.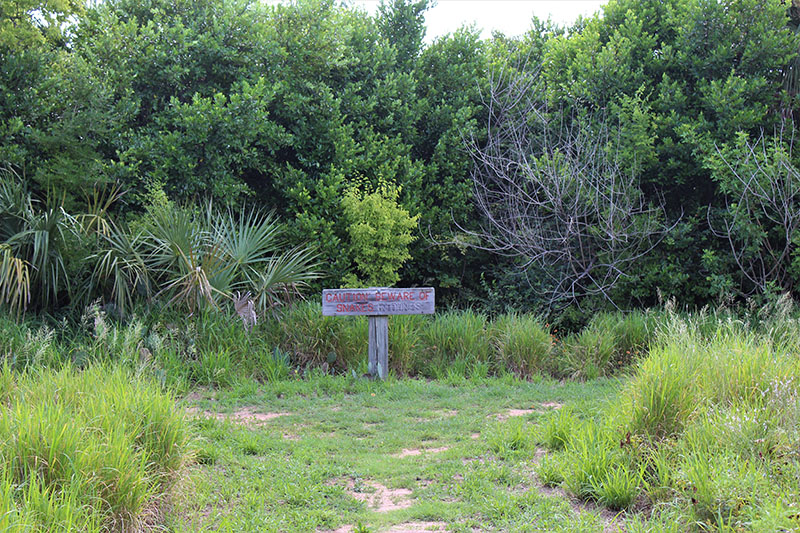 As you enter, two signs warn of snakes.  We recommend taking the advice.  In the photo, you can see that the trail splits to the left and  right.  At the end of each side are bridges that take you to the water areas.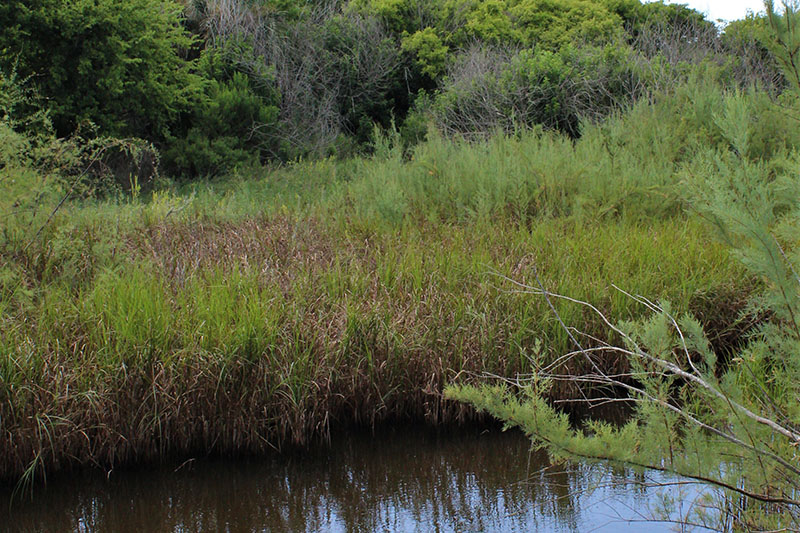 The bridges lead to a narrow pond that is parallel to the trail.  Check the pond for herons, spoonbills and other waders and the woods for various songbirds.
Nearby Places of Interest