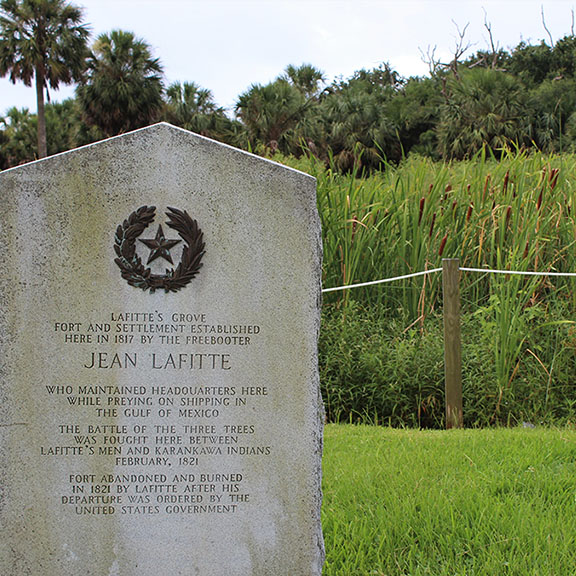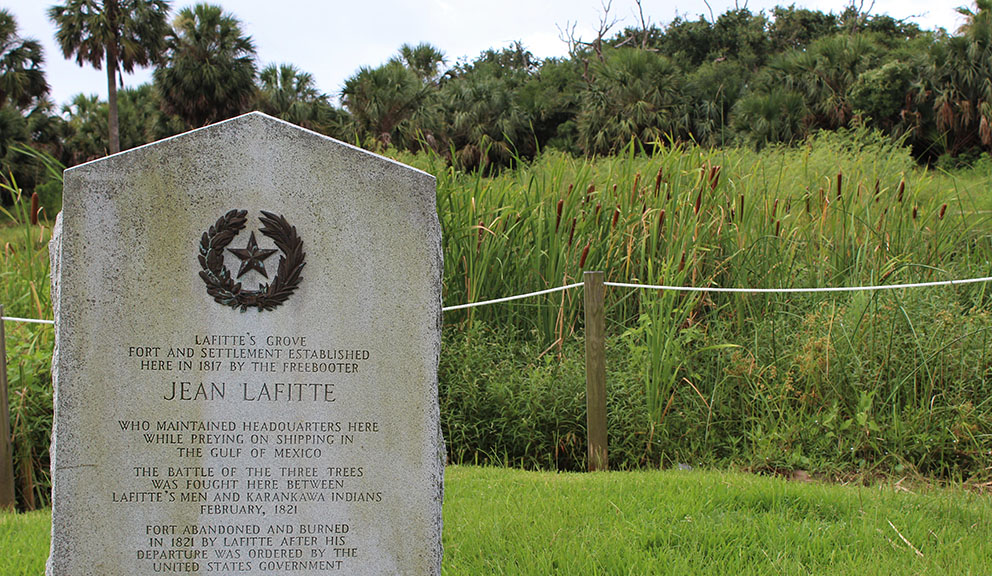 Lafitte's Grove
Historical Marker & Great Texas Coastal Birding Trail - UTC 069
13573 Stewart Rd., Galveston, TX (Directions)
Just off of Stewart Road, this site is popular with birders and has a historical marker about the Battle of Three Trees, which occurred in 1817 between Jean Lafitte's men and the Lafitte Karankawa Indians.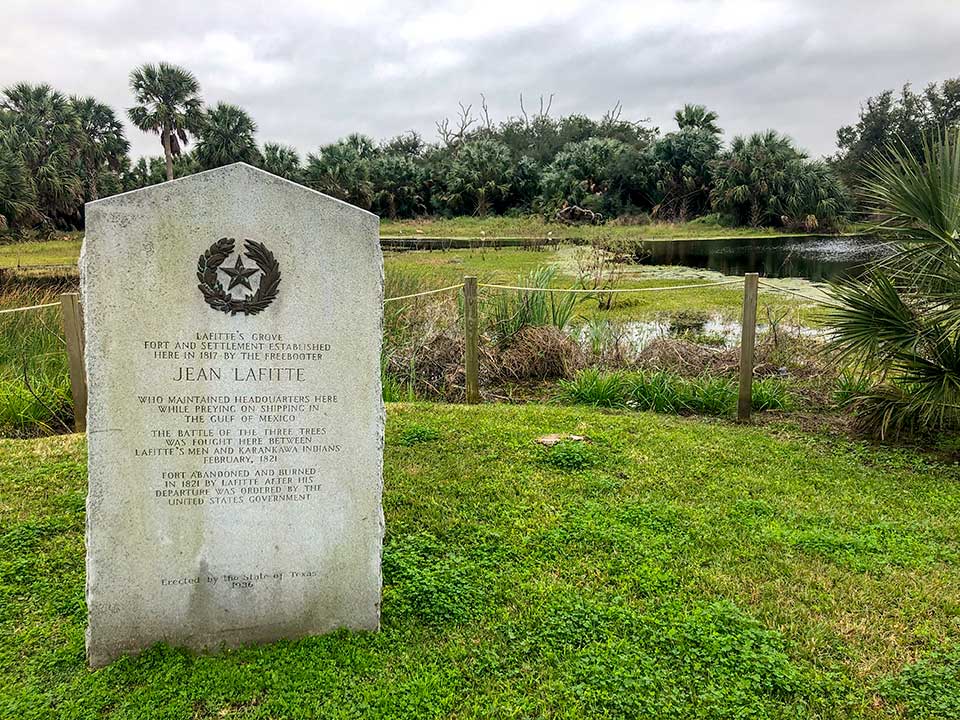 Historical Marker
Today, the site is marked with a historical marker. Erected 1936 by State of Texas Highway Department, the marker is inscribed:
"Fort and settlement established here in 1817 by the freebooter Jean Lafitte who maintained headquarters here while preying on shipping in the Gulf of Mexico. The Battle of the Three Trees was fought here between Lafitte's men and Karankawa Indians, February, 1821. Fort abandoned and burned in 1821 by Lafitte after his departure was ordered by the United States government."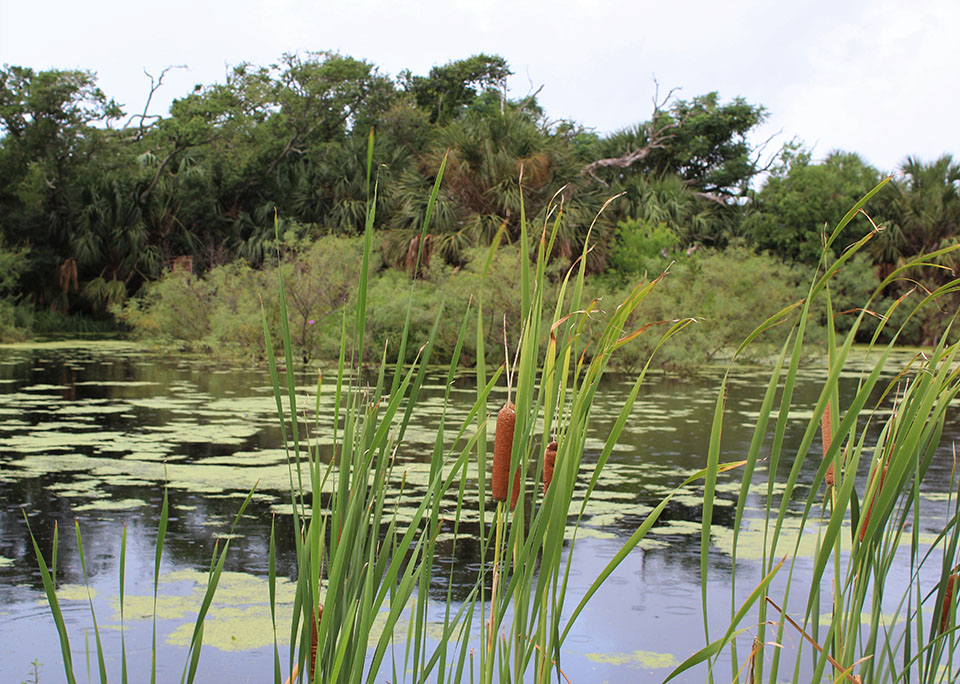 Birding
The small pond behind the marker is home to many shore birds and waterfowl. Especially when birding by car, this is an easy-to-get-to spot.  Egrets, herons, spoonbills and waterfowl love this little fresh water pond.  There is a place to park off of Stewart Road.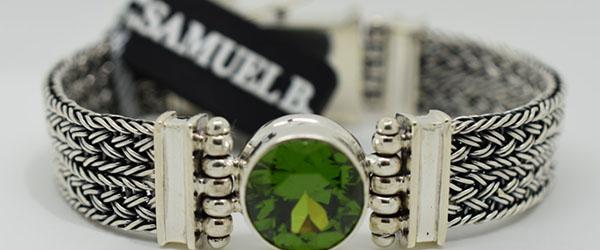 Island Silver
The Gulf Coast's Premier Sterling Silver Jewelry Store with thousand of .925 Sterling items in stock.
Visit Website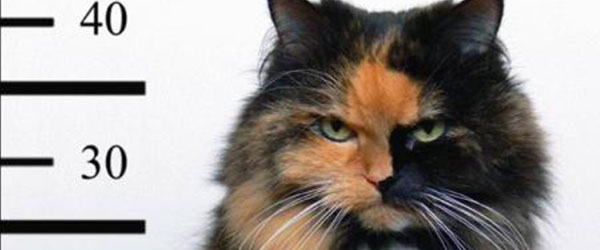 Gulf Coast Bail Bonds
When things happen. Give us a call. We'll get you back on "Island Time" in no time.
Visit Website
---
Nearby Places of Interest