What's not to like about brunch? By pairing the syrupy, bacon-laden, egg flavored greatness of breakfast at its best with the sensible, meat and potatoes practicality of lunch—plus, thanks to mimosas and Bloody Marys, it gives you permission to start drinking before noon!—it forms the culinary equivalent of an all-star team.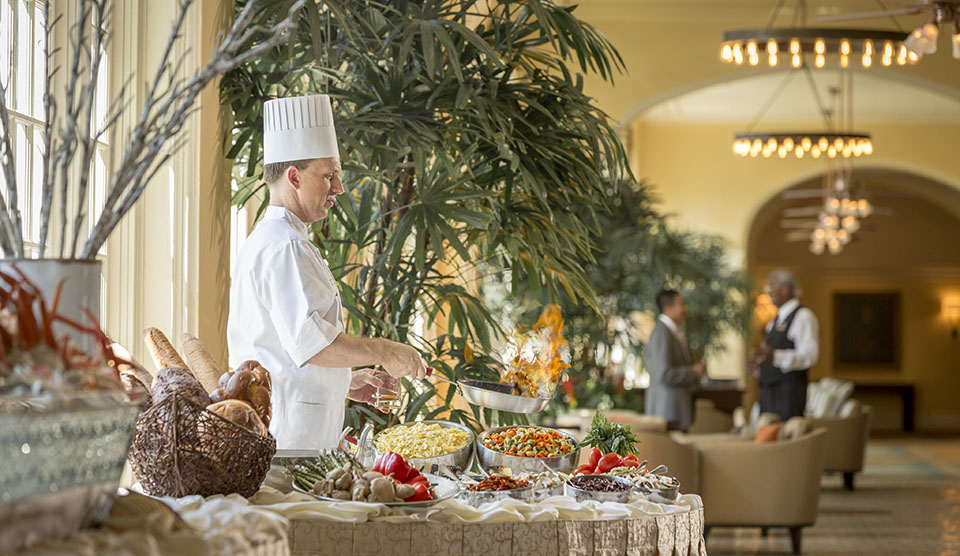 Located on the historic grounds of the Hotel Galvez, no proper discussion of brunch on the island can begin without mentioning this spot whose Sunday brunch has risen to near legendary status. In fact, Southern Living magazine has named it one of "Texas' Best Brunches" and it's also made some lists as one of the top brunch spots in the entire U.S. With an omelet and pasta station, prime rib, fresh fruit, eggs Benedict and a full dessert table, be prepared to loosen your belt a couple of notches after diving into this stellar spread.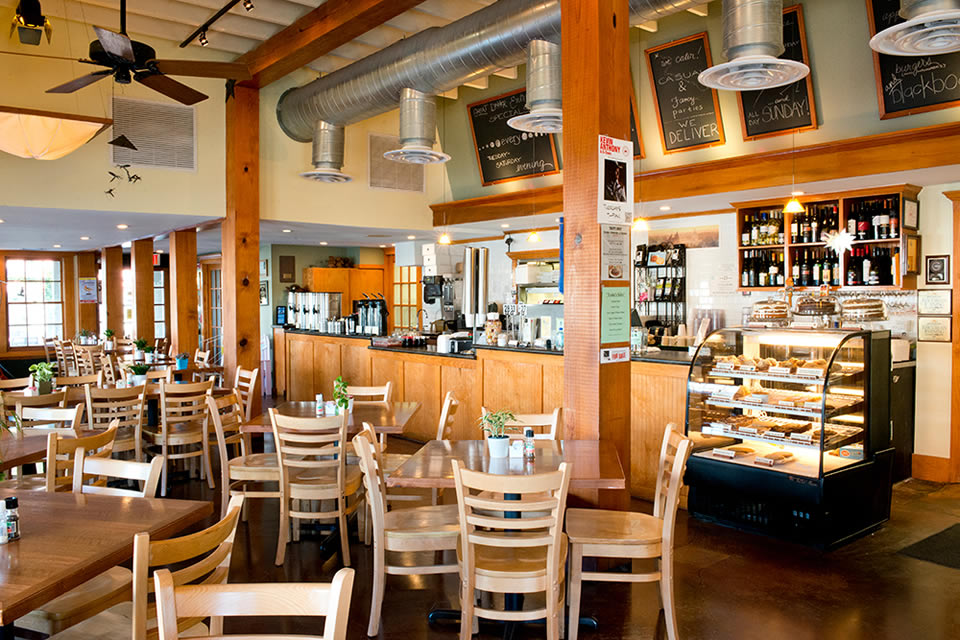 This tiny spot packs a big brunch punch that has helped it win over visitors and locals alike. The weekend brunch crowd can be a bit daunting, so think about going early. With world class mimosas and perfectly prepared dishes such as shrimp and grits, smoked salmon, a uniquely delicious feta and spinach scone, and eggs Benedict that have inspired poetry, Mosquito Café specializes in familiar, yet creatively prepared and presented dishes served in a friendly and cozy neighborhood café.
Sunflower Bakery and Café
It's a good idea to show up at this bakery and café with a healthy appetite because its trademark is big, Southern style portions. One look at the menu tells you that this place caters to true lovers of breakfast and brunch, with notable items including crab cakes, country potatoes, prime rib and eggs and the fried chicken and waffles, which are so good they practically have their own fan club. Because it's also a full service bakery, this is the place to satisfy your sweet tooth with something downright sinful like the chocolate pancakes or their signature cinnamon rolls. The biggest problem you may run into here is just deciding what to order from the expansive menu in which absolutely everything sounds great.
Rod Evans is a Houston freelance writer who enjoys getting down to the island as often as he possibly can. He has focused primarily on sports, music, fitness, cars and food during his career in print, broadcast and online media. He's the co-author with Houston blues legend Grady Gaines on the book, "I've Been Out There: On the Road with Legends of Rock 'n Roll."