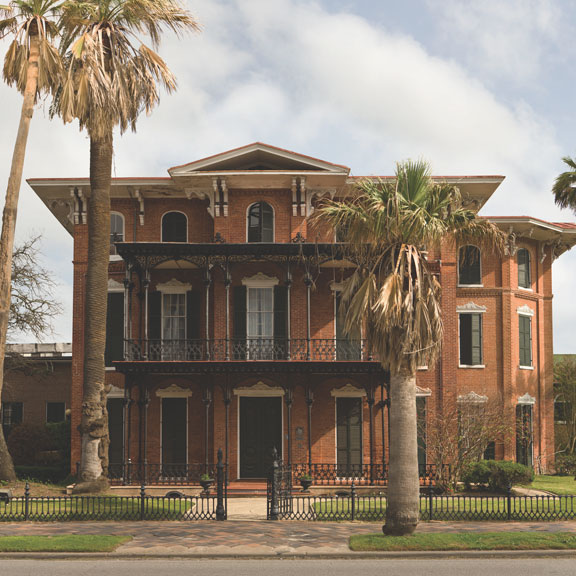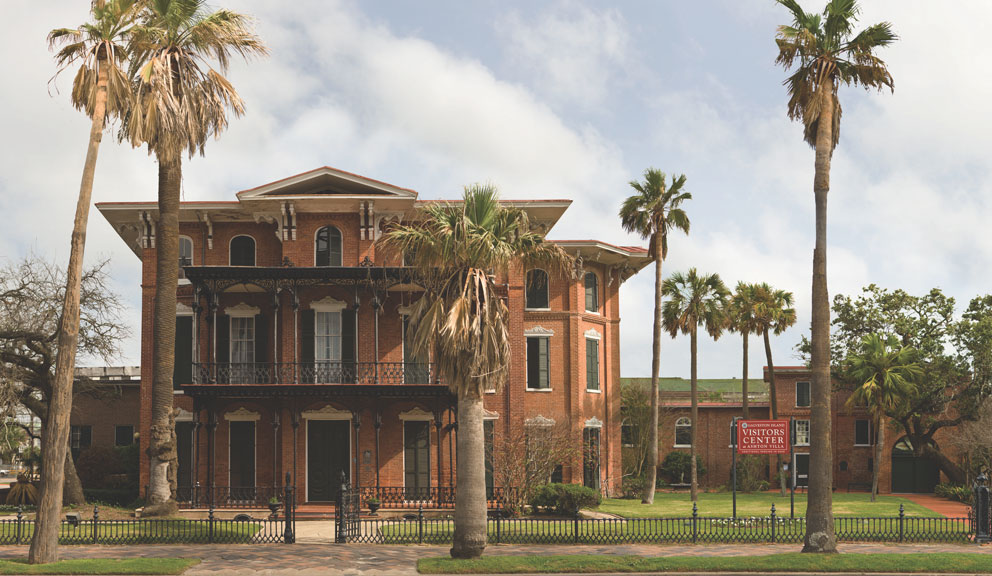 About
Built  in 1859, Ashton Villa was the first of many buildings built by James M. Brown.  Not only was it the first house to ever be built on Broadway Boulevard, it was the first mansion to be built on the island and one of the first private brick residences in Galveston.
Ashton Villa was saved from demolition in 1970. Galveston Historical Foundation took charge of restoring the house, and after four years of work and research, it was opened to the public in 1974.  It is no longer available for tours. The residence now serves as an event space for rental. It seats 180 people or 250 people standing.
The Galveston Island Visitors Center is also located in the rear carriage house.
Hours
Available by appointment.  Contact Galveston Historical Foundation's rental manager.
Meeting Space
General
Built in 1859 by James M. Brown
First House Built on Broadway Boulevard
Overseen by Galveston Historical Foundation
Available for Rentals
Home of Galveston Island Visitor Center
Latest Tweets
Nearby Places of Interest