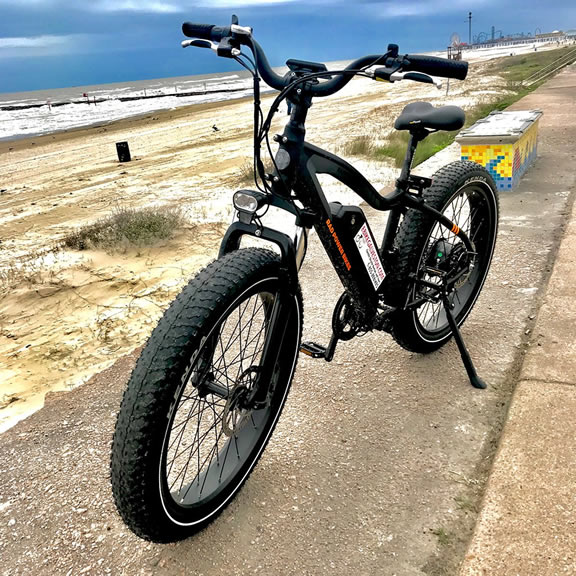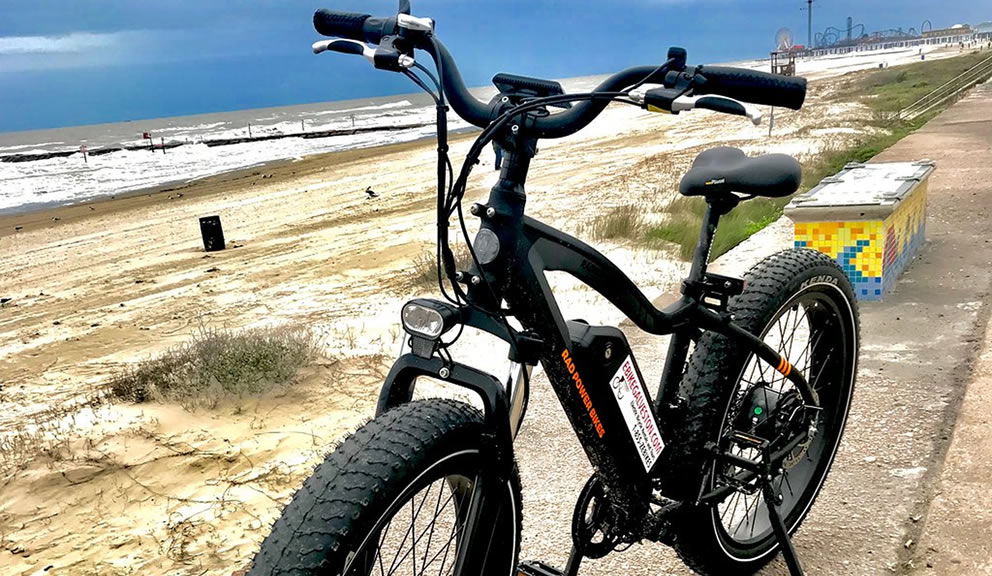 About
Zipp-E-Bikes electric bicycles are the new and exciting way to explore and experience the sights and fun that only Galveston has to offer! And now you can do it without breaking a sweat!
Located across the street from the Tremont House Hotel, Zipp-E-Bikes offers electric bicycle rentals and guided tours. Rentals are available by the hour, half-day, or a full-day and are great way for individuals and groups to take a self-paced tour of Galveston's history, curiosities and fare, all on your own schedule. Zipp-E-Bikes offers a wide variety of bicycle models with a bike style to suit everybody and every taste.
Not sure if you are ready to head out on your own? Sign up for one of Zipp-E-Bikes guided electric bicycle tours! Take a tour of the historic district and see homes built during Galveston's "Gilded Age" or ride along the famous Galveston Seawall with stops for photography opportunities, or maybe even a splash in the surf.
And don't forget Galveston's unique food and drinks! Book a space on one of Zipp-E-Bikes EPICurean tours of Galveston's coolest restaurants and pubs!
If in Galveston departing for a cruise and you only have a few hours to spare, Zipp-E-Bikes are the perfect way to see all of the best parts of Galveston Island prior to your cruise departure. Don't board the ship hot, sweaty and red in-the-face. Let Zipp-E-Bike electric bikes do all the work!
Hours
Monday: 10:00AM – 6:00PM
Tuesday: 10:00AM – 6:00PM
Wednesday: Closed
Thursday: 10:00AM – 6:00PM
Friday: 10:00AM – 6:00PM
Saturday: 10:00AM – 6:00PM
Sunday: 12:00 – 4:00PM
Hours are subject to change.
General
E-Bike Adventure Tours
Bikes Rented By the Hour or By the Day
Wide Variety of Models & Styles Available
Located in the Downtown Historic District
Latest Tweets
Nearby Places of Interest