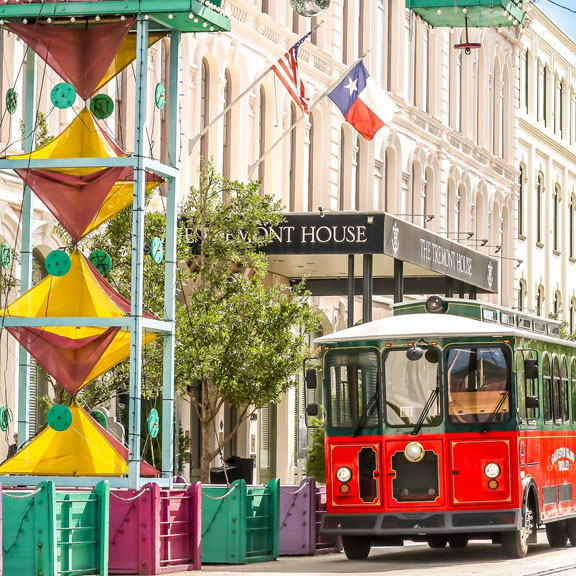 Getting Around the Island
E Z from A to Z
From the harbor to the Gulf and from East End to West, you'll find it quite easy to get where you're wanting to be while on the Island.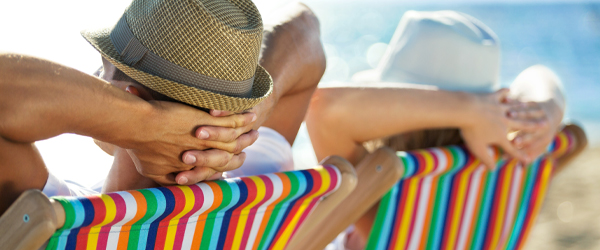 Casa del Mar Beachfront Suites
Looking for a change of scenery? A road trip away, come soak in the sea and sand at Galveston's #1 Condo Rental. All you need to relax, work or play, just steps from the beach.
Book Direct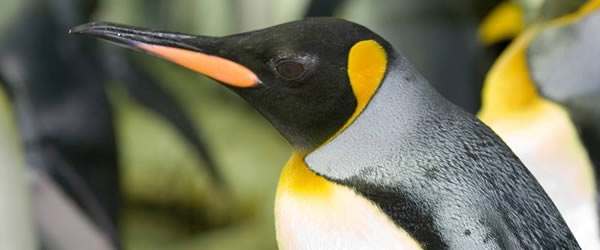 Moody Gardens Aquarium
Dive into the oceans of the world in a 1.5-million-gallon aquarium teeming with creatures from tuxedo-clad penguins to seals, stingrays, sharks and more!
Visit Website
---
So you're considering a visit to the Galveston Bay Area!  That's wonderful! We're confident you'll find our Southern hospitality, temperate weather, sun-drenched beaches, and lively events the recipe for a perfect getaway. And we're doing our best to make this website the perfect assistant for your vacation planning needs!
Wanna be the ultimate insider? Then sign up for the official Galveston.com Newsletter! Stay up-to-date with the latest information regarding upcoming events & festivals, plus enjoy exclusive access to deals & tips.
Galveston.com: Coastal Texas from the Gulf to Galveston Bay™, brought to you by Galveston.com & Company since 1994.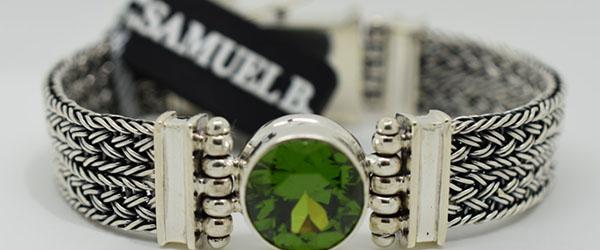 Island Silver
The Gulf Coast's Premier Sterling Silver Jewelry Store with thousand of .925 Sterling items in stock.
Visit Website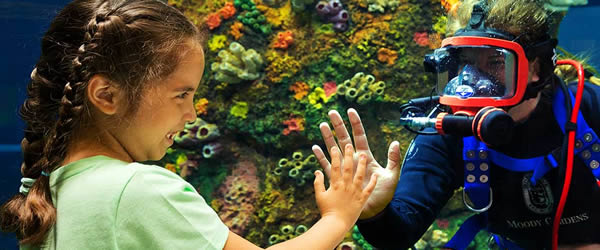 Moody Gardens
From the secrets of the rainforest to the ocean's depth, a world of wonder awaits.
Visit Website
---
Paying to park anywhere is a necessary evil, but in Galveston, you can see first-hand where your money is going! Parking fees collected on the Seawall are used to maintain and add amenities, such as landscaping, lighting and restrooms. Parking fees are collected downtown to ensure that adequate parking is available for people eating, shopping and visiting downtown.
If you are planning to park on the seawall or downtown, you should download the Pay By Phone app available in your smart phone's app store, and set up your payment options.
Seawall Parking
Location for Pay by Phone App: 5004
Fee: $1 per hour, $8 per day, or $25 Annual Pass
When: 10 am to 6 pm, 7 days a week, 365 days a year
Downtown Parking
Location for Pay by Phone App: 5689
Fee: $1.50 per hour + $0.25 transaction fee
When: 9 am to 6 pm, Monday thru Saturday; Sundays are free
Additional Information
Annual Seawall + Beach Parks Pass: $50
There are 16 pay stations located downtown where you can use cash, credit or debit. You can also call the toll free number located on the signs.
Always look for signage and try to avoid parking in any residential locations. Areas near the Seawall and UTMB usually require permits; you can easily get a ticket or be towed!
Owners of vehicles displaying handicap tags or placards as well as Disabled Veterans may park for free.
Others who receive parking fee exemptions include: Congressional Medal of Honor, Former Prisoner of War, Pearl Harbor Survivor, Purple Heart Recipient, Legion of Valor (Air Force Cross, Distinguished Service Cross, Army Distinguished Service Cross, Navy Cross or Medal of Honor) or Legion of Merit License Plates
Request a Free Visitor Guide
If you'd like to receive a visitor guide or request additional tourism information, please click here.