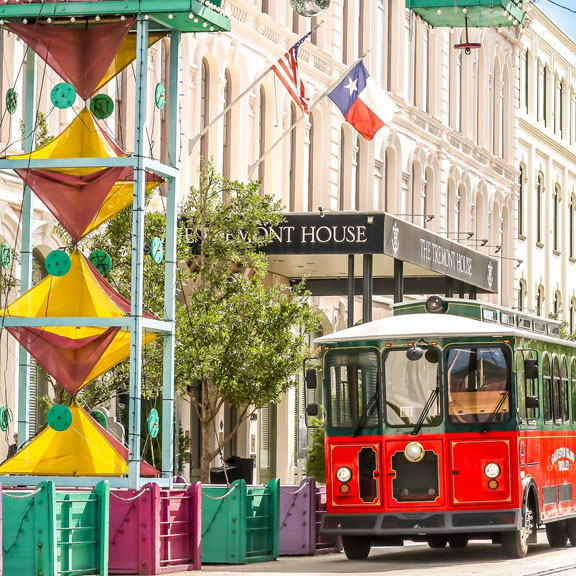 Getting Around the Island
E Z from A to Z
From the harbor to the Gulf and from East End to West, you'll find it quite easy to get where you're wanting to be while on the Island.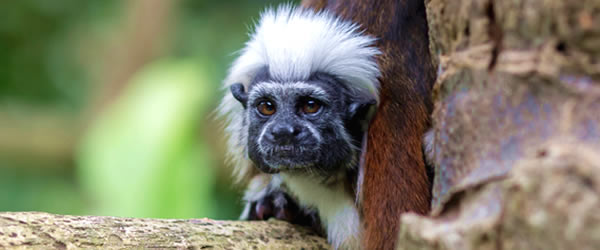 Moody Gardens Rainforest Pyramid
Experience LIFE as you visit the rainforests of Asia, Africa and the Americas.
Visit Website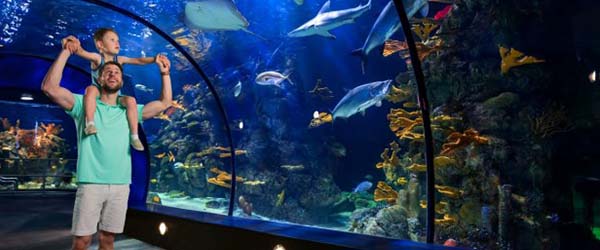 Moody Gardens Aquarium
Dive into the oceans of the world in a 15-million gallon aquarium teeming the creatures galore!
Visit Website
---
So you're considering a visit to Galveston Island!  That's wonderful!  We're confident you'll find our Southern hospitality, temperate weather, sun-drenched beaches, and lively Victorian history the recipe for a perfect Island getaway. And we're doing our best to make this website the perfect assistant for your vacation planning needs!
And a great tool for that?  Our Information Request Form!  Simply take a moment to fill out a few lines of information, and our seasoned team of Galveston Island tourism professionals will get you squared away in no time!
For more information on Galveston Island, please contact the Galveston Island Convention & Visitors Bureau, toll-free at 1-888-GAL-ISLE (425-4753). If you've never been to Galveston, make your first stop the Visitor Information Center located inside the Galveston Chamber of Commerce at 2228 Mechanic, Suite 101, for maps, brochures and other planning tips.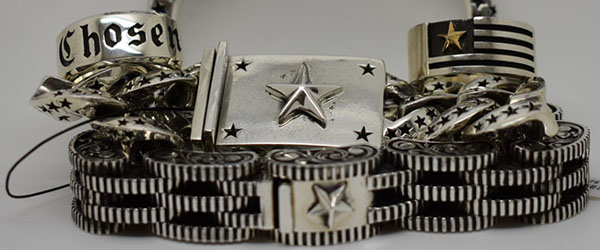 Island Silver
The Gulf Coast's Premier Sterling Silver Jewelry Store with thousand of .925 Sterling items in stock.
Visit Website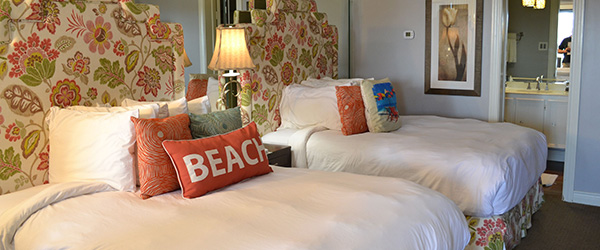 Gaido's Seaside Inn
Family-friendly hotel, resort style pool, hot tub, pool bar, beachfront locations, on-site restaurants, & made to order hot breakfast included. Book by phone: (409)761-5504
Visit Website
---
Paying to park anywhere is a necessary evil, but in Galveston, you can see first-hand where your money is going! Parking fees collected on the Seawall are used to maintain and add amenities, such as landscaping, lighting and restrooms. Parking fees are collected downtown to ensure that adequate parking is available for people eating, shopping and visiting downtown.
If you are planning to park on the seawall or downtown, you should download the Pay By Phone app available in your smart phone's app store, and set up your payment options.
Seawall Parking
Location for Pay by Phone App: 5004
Fee: $1 per hour, $8 per day, or $25 Annual Pass
When: 10 am to 6 pm, 7 days a week, 365 days a year
Downtown Parking
Location for Pay by Phone App: 5689
Fee: $1.50 per hour + $0.25 transaction fee
When: 9 am to 6 pm, Monday thru Saturday; Sundays are free
Additional Information
Annual Seawall + Beach Parks Pass: $50
There are 16 pay stations located downtown where you can use cash, credit or debit. You can also call the toll free number located on the signs.
Always look for signage and try to avoid parking in any residential locations. Areas near the Seawall and UTMB usually require permits; you can easily get a ticket or be towed!
Owners of vehicles displaying handicap tags or placards as well as Disabled Veterans may park for free.
Others who receive parking fee exemptions include: Congressional Medal of Honor, Former Prisoner of War, Pearl Harbor Survivor, Purple Heart Recipient, Legion of Valor (Air Force Cross, Distinguished Service Cross, Army Distinguished Service Cross, Navy Cross or Medal of Honor) or Legion of Merit License Plates
Request a Free Visitor Guide
If you'd like to receive a visitor guide or request additional tourism information, please click here.