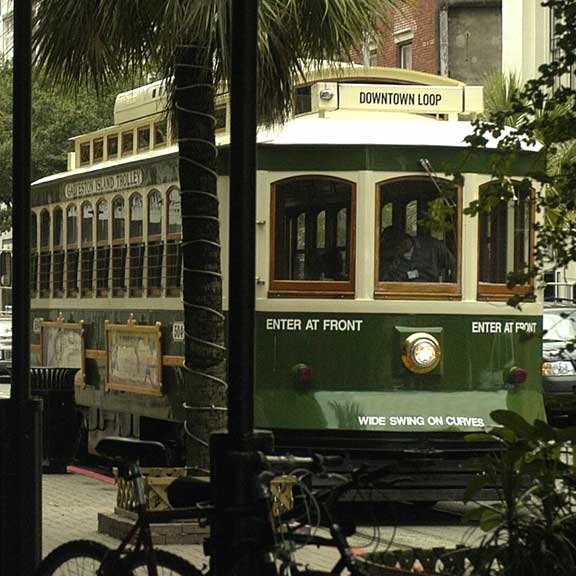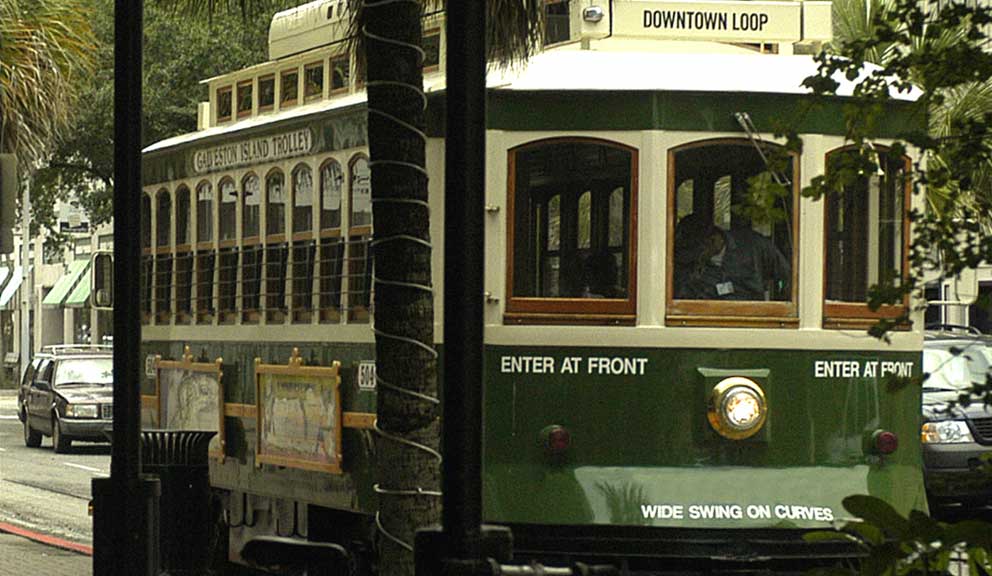 Service Suspended
Troley service has been suspended due to the pandemic.
About
Steeped in history, Galveston Island has had a longstanding love affair with street-cars, which debuted on the island in 1867. Original streetcars were pulled by mules until the electric trolleys were officially established in 1891, and remained in service until 1938. Fifty years later in 1988, a heritage streetcar system, Galveston Island Trolley, was opened and continued to operate until September 13, 2008, when Hurricane Ike made landfall, covering much of the island in up to 12 feet of storm surge, severely damaging all four of the vintage trolley cars.
After Hurricane Ike, the Federal Emergency Management Agency (FEMA) and the Federal Transit Authority agreed to fund repairs to the streetcar system and the trolleys are expected to be completed and returned to the island by summer of 2018.
To expand the service area that the streetcar trolleys serve, the city of Galveston purchased four rubber wheel trolleys that will connect with the downtown trolley route, providing island visitors transportation from the historic east end of the island to the west, with numerous stops in between.
Until the streetcars return, the trolley buses will service a downtown route that has seven stops through Galveston's historic downtown, and a Seawall route that makes frequent stops from Stewart Beach to Moody Gardens and Schlitterbahn.
Schedule
Until Memorial Day
Monday through Thursday: 11am to 7pm
Friday through Sunday 10am to 10pm
Summer, After Memorial Day
10am to 10pm
Cost
The trolley is $1 for adults, while minors who are accompanied by adults can ride for free. Riders will need to bring exact change to place in the fare box; drivers do not have the ability to make change for riders. The trolleys pass each stop on the trolley route approximately every 30 minutes. A transfer between the Downtown and the Seawall Loop is included in the price.
General
Daily Service from Downtown to the Seawall & Moody Gardens
Low Cost
Perfect for Sightseeing & Families
Latest Tweets
Routes
The trolley travels between Stewart Beach and Moody Gardens along the Seawall. East and West bound stops are available along the way. A transfer to the Downtown Loop is available at 21st Street & Seawall Boulevard.  Additional details here.
The trolley travels between The Strand and the Seawall. North & South Bound stops are available on 25th Street, Postoffice Street, 20th Street, and The Strand. A transfer to the Seawall Loop is available at 21st Street and Seawall Blvd.  Additional details here.
Nearby Places of Interest