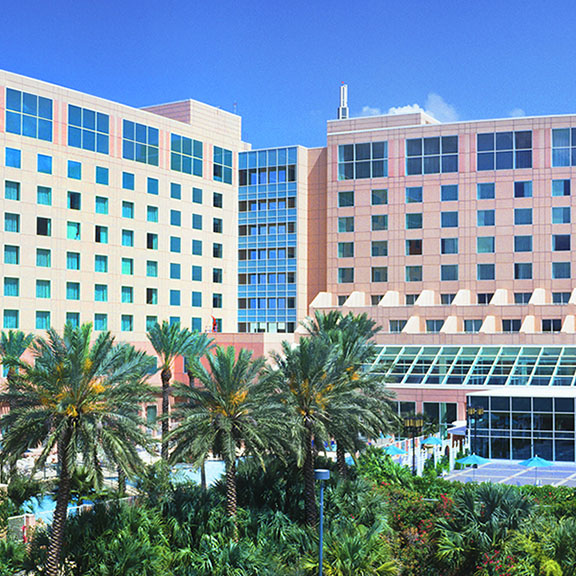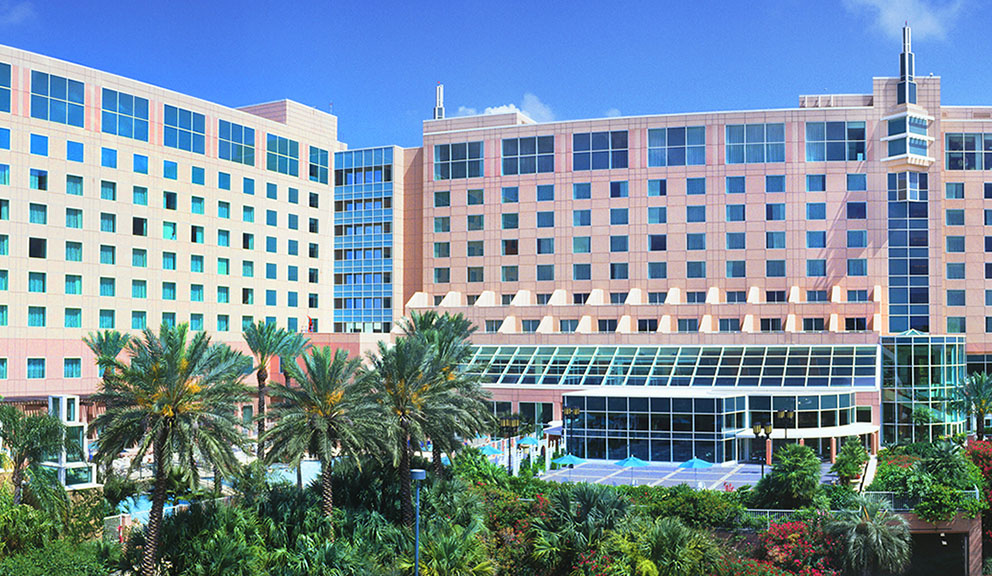 About
Moody Gardens is a tropical paradise nestled on the Galveston coast. The Galveston hotel's grounds are beautiful and botanic, complete with palm trees and turquoise pools. Each accommodation at Moody Gardens Hotel, Spa & Convention Center features stylish decor that awakens and energizes you. The hotel's 242 acres of scenery and Galveston attractions are yours to explore – from the majestic Rainforest and Aquarium Pyramids at Moody Gardens to Schlitterbahn Waterpark located next door.
In addition, the hotel offers ample amenities to add to your stay. The spa is the perfect place to be pampered. Offering a wide variety of treatments and packages are available to refresh your mind, body, and spirit. And the hotel's onsite dining includes everything from Moody Brews to Shearn's Seafood and Prime Steaks, a AAA 4 Diamond award-winning fine dining restaurant.
Moody Gardens Hotel, Spa & Convention Center features 103,000 square feet of meeting space for conferences, meetings, trade shows, or special events.
General
Luxury Hotel Located Steps from Moody Gardens
Located Next Door to Schlitterbahn Waterpark
Full-Service Spa
On-Site Dining Includes The Garden, Moody Brews, & Shearn's Seafood & Prime Steaks
Over 103,000 Square Feet of Meeting Space
Meeting Space
With a plethora of spacious, well-equipped meetings rooms, you have ample options to host a variety of events. From the Moody Gardens convention center with its large expo halls to the hotel's sophisticated ballrooms, the Moody Gardens Hotel, Spa & Convention & Center is able to serve everything from trade shows, to corporate meetings, to intimate wedding receptions. Their professional staff provides catering, event services, and expert knowledge from planning to execution to ensure your Galveston event is successful.
Moody Gardens Hotel and Convention Center has 103,000 square feet of event space. From corporate events, conferences to trade shows to Gulfside wedding receptions, the state-of-the-art, ballroom-quality spaces are ideal Galveston event venues.
Frances Anne Moody Ballroom
Offers 15,180 square feet of space. Lalique Chandeliers hang from its soaring ceilings. It can be divided into eight rooms, or kept intact for an elegant soiree.
Floral Ballroom
Overlooks Offatts Bayou, presenting an outstanding waterfront view. Its second floor location isolates it from the general public, allowing you to host a more intimate gathering. With 9,100 square feet of space, divisible into 12 rooms, it is ideal for meetings and events. The refined décor is energetic and refreshing.
Expo Hall
Ideal for large events in Galveston. With 60,000 square feet of ballroom exhibit space, it's ideal for trade shows, competitions, and elegant galas. The Expo Hall can be divided into five rooms, and floor boxes are placed every 10 feet, complete with electric, water, air, telephone, and internet connections. Telescopic seating is also available. The Expo Hall's capacity of 7,000 makes the space ideal for trade shows and athletic events. Ample free parking is available for your guests, and drive-in ramps and loading docks lie in both the east and west ends of the center. Mesh draping and movable walls cover the telescopic seating and loading docks when not in use.
Coming Up
06 - 06
December
Wednesday
07 - 06
December
Thursday
No event found!
Nearby Places of Interest