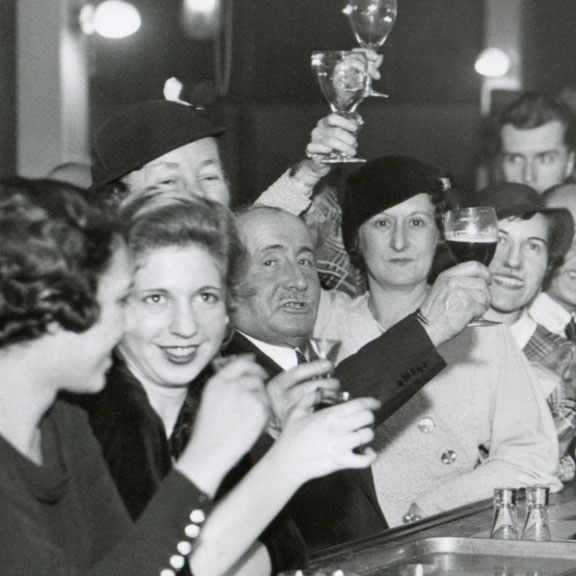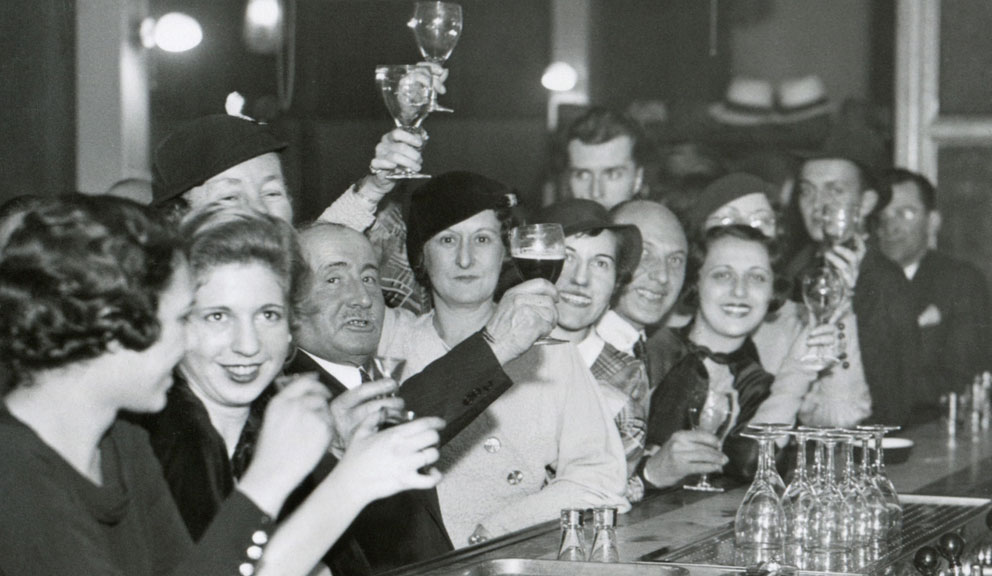 About
Set in a historic Galveston landmark dating to 1844, Prohibition Red's is dedicated to bringing superior craft burgers and beverages to Galveston Island, along with top shelf entertainment.
Hours
Monday: Closed
Tuesday: Closed
Wednesday: 3:00 – 11:00 PM
Thursday: 3:00 PM – 12:00 AM
Friday: 3:00 PM – 2:00 AM
Saturday: 3:00 PM – 2:00 AM
Sunday: 9:00 AM – 9:00 PM
Hours are subject to change.
General
Casual
Wide Array of Sandwiches & Seafood
Weekend Breakfast
Live Entertainment
Located in Postoffice Arts & Entertainment District
Latest Tweets
Menus
Menu
HOME RUN SLIDERS
Big burger flavors in bite size. Choose from the Ole' Fashion, Cheeseburger, Crispy Buffalo Chicken, or Impossible Burger.
9.95
MAMA RED'S IRISH NACHOS
Since 1910, when Mama Red introduced the French Fry to Galveston, these have been a favorite! House cut fries smothered in cheddar cheese and topped with bacon, chives and jalapeños for the brave. Served with house made ranch.
Small 11.95 | Large 14.95
IRISH CHIPS
Perfect as a side or stand alone snack. House cut Irish potatoes with truffle aioli.
RED'S FLAT BREAD PIZZA
Texas BBQ Chicken, Irish Flag (spinach, artichoke, tomato, pesto, white sauce), Three Cheese, Charcuterie Pizza (prosciutto ham, black & green olives, almonds) drizzled with truffle oil.
13.95
WINGS
Choose of one our sauces or go naked. Sauces include bourbon brown sugar bbq, Red's hot wings, truffle parmesan, jalapeño pineapple, insanity ghost pepper, lemon pepper.
12.95 per pound
DEVILED EGGS
6 for 6.95
DAVID'S FAMOUS QUESO & CHIPS
7.50
ANDY'S FIRE ROASTED SALSA & CHIPS
5.95
01.23.20
Served Thursday thru Sunday 8am – 1pm
Breakfast
RED'S GRAND MORN
Three eggs any style, three slices of bacon or two sausage links, biscuit, and your choice of Lyonnaise potatoes or grits.
10.50
TRADITIONAL EGGS BENEDICT
Two poached eggs on top of English muffin, with hollandaise sauce. Served with your choice of Lyonnaise potatoes or grits.
13.95
FRIED CHICKEN & WAFFLES
9.95
EGGS NEWMANN BENEDICT
Two 3oz. crab cakes with poached eggs on top, draped with hollandaise sauce.
17.95
EGGS BENEDICT POMPEII
Pancetta bacon with poached eggs with serrano hollandaise sauce.
13.95
V&V SAUSAGE & EGGS
An old Irish favorite! Split sausage served with two eggs any style, with choice of Lyonaisse potatoes or grits.
11.95
BUILD YOUR OWN OMELETTE
Two eggs rolled with your choice of three ingredients, served with toast or biscuit and fresh fruit.
13.95
additional item: .75
Omelette Ingredients
BELL PEPPERS
ONIONS
CRUMBLED BACON
DICED HAM
FRESH DICED TOMATOES
SLICED MUSHROOMS
​
CHEDDAR CHEESE
BLUE CHEESE
SWISS CHEESE
GREEN ONIONS
MONTEREY JACK
AMERICAN CHEESE
More Breakfast Options
RED'S BELFAST PATTY
Corned beef hash patty with sweet peppers, onions, & parsley, served with two eggs sunny side up and a biscuit.
14.95
SEAN'S STEAK & EGGS
Grilled rib eye served with two eggs any style, with choice of Lyonaisse potatoes or grits and a biscuit.
Market
GRANOLA & YOGURT
Vanilla flavored yogurt topped with granola clusters and fruit.
7.50
​
RED'S ANNIE STACK
Three stacked pancakes with strawberries and bananas. Your choice of bacon or sausage.
9.50.
CHURCH STREET SHORT STACK
Two pancakes with strawberries and bananas. Your choice of bacon or sausage.
8.50
ANDY'S HOME FRENCH TOAST
Texas toast dipped in batter and flat-grilled, topped with powdered sugar with strawberries and bananas. Your choice of bacon or sausage.
8.50
Drinks
ORANGE JUICE
GRAPEFRUIT JUICE
​
01.23.20
Nearby Places of Interest