Schmidt's Garden
Rosenberg Treasure of the Month
---
During the month of June, Rosenberg Library will display a photographic portrait of Frederick W. Schmidt, proprietor of a late 19th century recreational venue known as Schmidt's Garden. Located on 20th Street between Avenues O and P, Schmidt's Garden featured a dance hall and saloon and was one Galveston's most popular attractions during the 1870s and 1880s.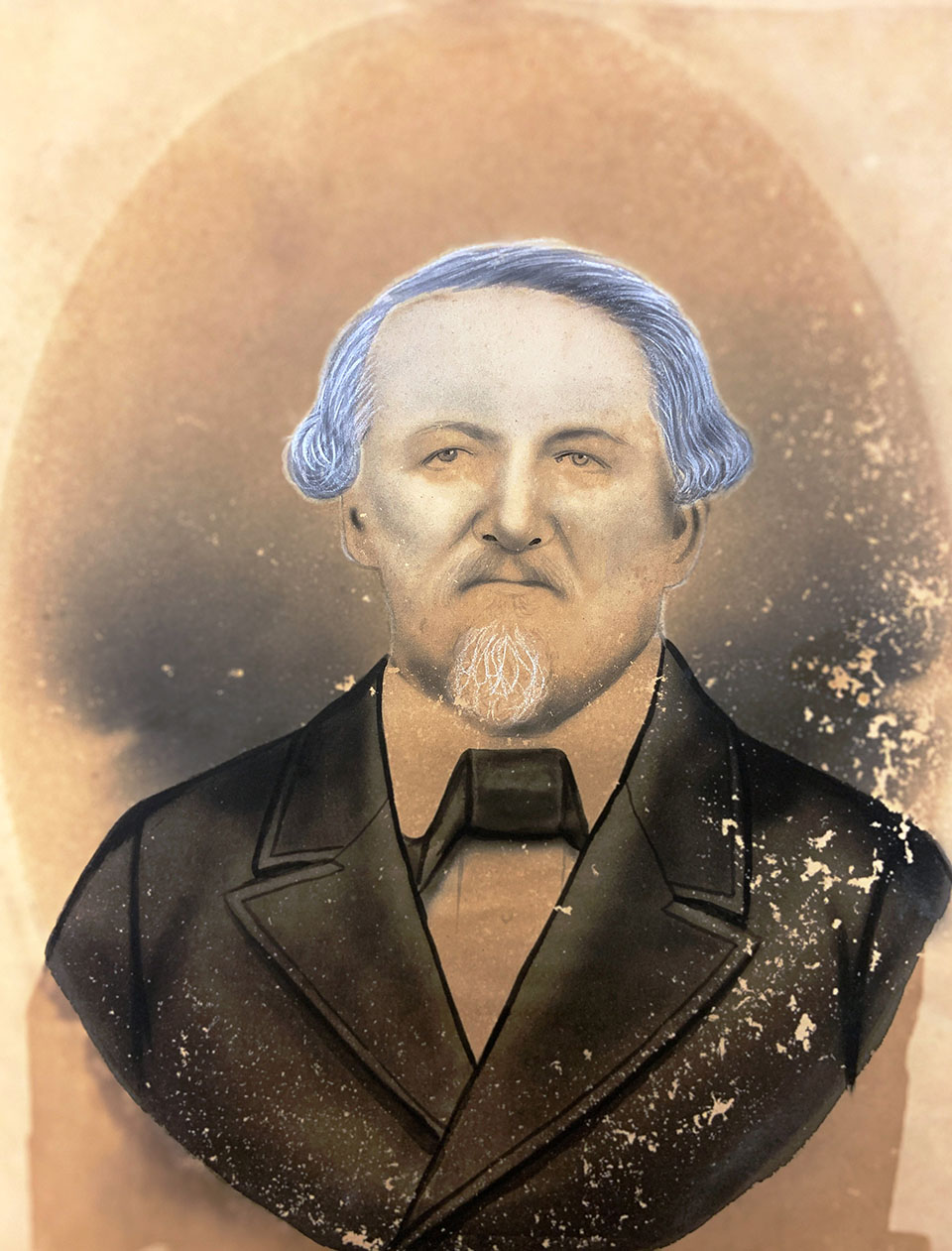 | | | |
| --- | --- | --- |
| Gertrude Gilliam donated this hand-tinted photograph of Frederick W. Schmidt to the library in 1969. Schmidt died in 1886. | | Rosenberg Library |
Born in Germany in 1812, Frederick William Schmidt was among the first residents to settle in the City of Galveston after its incorporation in 1839. At the age of 21, he left his homeland to immigrate to the United States. After landing in Charleston, South Carolina in 1833, he eventually settled in Mobile, Alabama where he operated a business for several years. Schmidt arrived in Galveston in 1841 and established one of the island's first butcher shops. After his marriage to Charlotte Beissner around 1843, Schmidt purchased a large property in an undeveloped section of the island near the Gulf at 20th Street between Avenue O and Avenue P. He raised his own cattle and hogs and became prominent in Galveston's business and civic circles.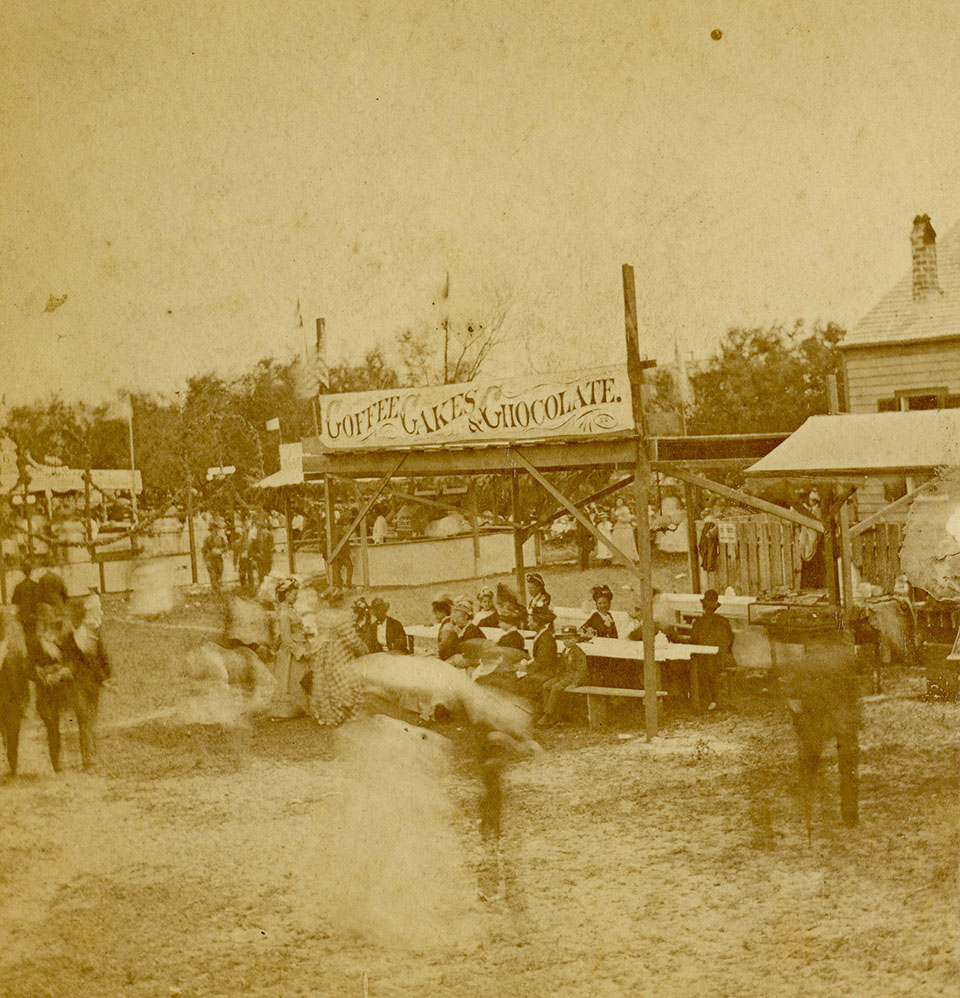 | | | |
| --- | --- | --- |
| This photo is believed to have been taken at Schmidt's Garden during Galveston's 1876 Maifest celebration. | | Rosenberg Library |
Over time, Schmidt began developing the family property into Schmidt's Garden, an outdoor event venue and summer resort. He added a dancing pavilion, a saloon, tables and benches, as well as refreshment stands to the lushly landscaped grounds. During the 1870s and 1880s, numerous events and celebrations took place at Schmidt's Garden. In addition to military and fundraising events, Maifest (a traditional German spring festival) and July 4th were celebrated annually at Schmidt's Garden.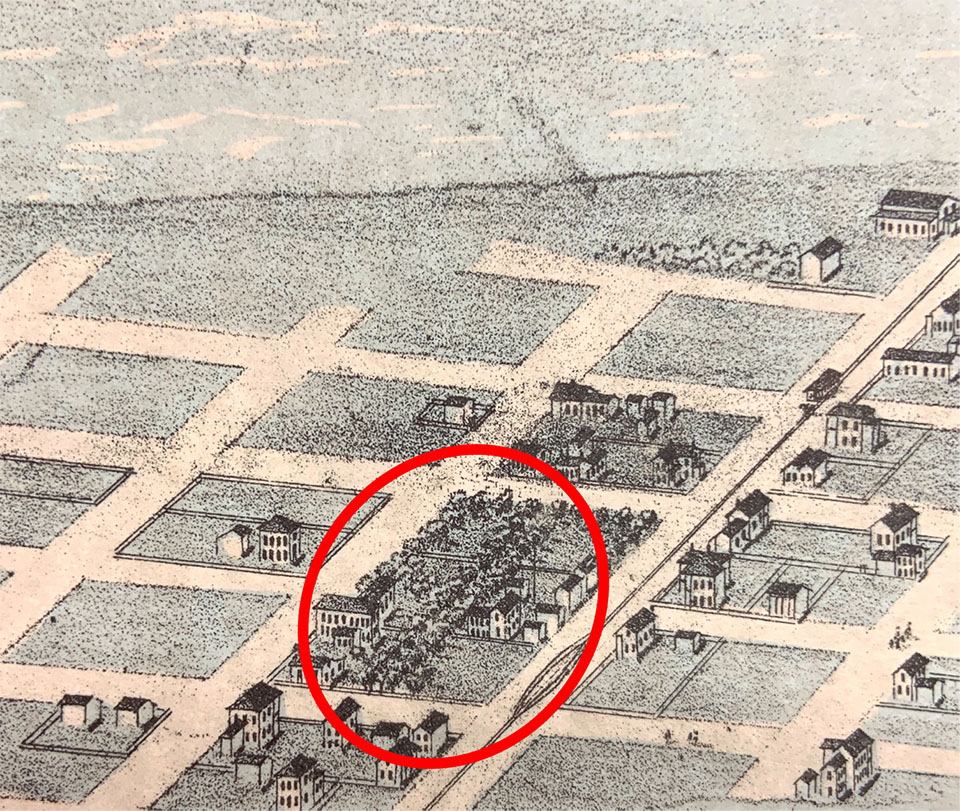 | | | |
| --- | --- | --- |
| Schmidt's Garden and the Schmidt family homestead can be seen (circled in red) on this 1871 bird's eye map of Galveston. F.W. Schmidt purchased this large property in an undeveloped section of the city during the 1840s. It was located on 20th Street between Avenues O and P, just a few blocks north of the beach. | | Image courtesy of Galveston.com |
Between 1872 and 1887, Galveston's African American residents celebrated Emancipation Day (now known as Juneteenth) at Schmidt's Garden on June 19th. The annual program included a parade through the city streets which concluded at Schmidt's Garden. There, speeches were made and Abraham Lincoln's Emancipation Proclamation was read aloud. Afterwards festivalgoers enjoyed a picnic, music, and an evening dance. Emancipation Day grew from an estimated 1,000 attendees in 1872 to 3,000 by 1887. That year's event also included a game between the Galveston Tidal Waves and the Dallas Black Stockings, two early African-American baseball teams in Texas.
After Frederick Schmidt's death, the Schmidt children began to divide the property and sell off lots. New homes were constructed on the site after the 1900 Storm. In 1911, the grand Hotel Galvez was built one block south of where Schmidt's Garden once stood.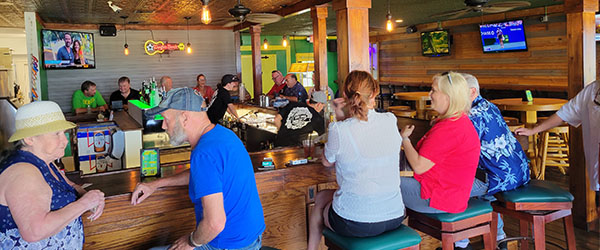 Lucky Lounge
Check out our new Seawall location. We are all here because we're not all there!
Visit Website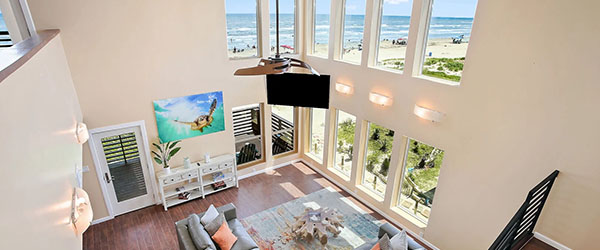 Soar Vacation Rental Services
Spanning east to west, Soar Vacation Rental Services is your local, award-winning rental company.
Visit Website
---
Rosenberg Library has offered over a century of community service to the Galveston area, and is the oldest public library in Texas in continuous operation. The building itself was dedicated on June 22, 1904, the birthday of its patron, Henry Rosenberg. The Moody Memorial Wing opened in 1971, more than doubling the floor space and allowing for a children's library, a history center, several galleries to showcase museum collections, and later, a computer lab. The Library accepted its first museum piece shortly after it opened in 1904. Since then, thousands of rare and interesting objects from around the world have been added to the collection. Each month they display a "Treasure of the Month". Learn more by visiting the
Rosenberg Library
page and the
Gifts of Henry Rosenberg
section.