Number 13 Prime Steak and Seafood
Restaurant Review
---
Number 13 Prime Steak and Seafood is named after Island-infamous pirate brothers, Jean and Pierre Lafitte – story is Number 13 was an alias the two brothers used. Despite the esoteric name, the cunning culinary creations do not disappoint.
The two of us ventured over to Number 13 for our maiden meal after hearing great reviews through the Galveston grapevine. Saving our calories in preparation, we arrived almost famished and nearly hangry. We prepared well.
Number 13 is perched perfectly off Offatts Bayou and the views throughout the restaurant do not disappoint. Once seated at a cozy table for 2, we were asked if we'd like a warm, wet towel. Clearly our first rodeo, we sheepishly declined only to have the courage to discover later what it was for (if like us you hadn't rolled that way before – it's to clean your hands before a meal. Of course).
We chose both sparkling and bottled waters as we enjoyed a welcome greeting and masterful knowledge of the menu and offerings from our gracious server. Cocktails included the strawberry-basil lemonade and the No. 13 Mule. These diners highly-highly recommend the No. 13 Mule. In fact, a second round was required.
Our waiter requested we order for all courses, which gave us plenty of time to negotiate over our choices for the evening. For starters, the popovers with lightly crusted, cheese exterior and the salted butter are uniquely amazing. If, like one of us, you absolutely must order another round of these delights, you will crowd your belly for future courses. Consider this your warning. This second round added to the appetizer special of Alaskan King Crab and lobster dip. Y'all. It's warm. It's gooey. And it's fresh. Plenty of seafood flare for the taste buds. And gently dusted with breadcrumbs.
Our main course culminated in the 36 ounce-30 day porterhouse "for two" – medium (perfect). The first bite to the last bite (albeit re-warmed from our microwave at home) gave the perfect melting sensation. We chose two sides from the dozen or so options – 13 loaded baked potato and Brussel sprouts with chunks of house bacon. Both selections were tasteful but not overpowering of the main course.
For dessert we fell into Number 13's version of a S'more. It's a bit of a twist on the campfire-staple treat, inclusive of an at-the-table-blowtorched-marshmallow. True story. Watch your eyebrows. It was difficult to make room in our bellies (again, popovers!), but we managed to shovel a few spoonfuls each of the chocolatey, sticky concoction.
Number 13 is high dollar but low-maintenance, meaning you're gonna pay a pretty penny, but it's a totally laid back vibe (dock your vessel and step right up). We saw folks ranging from cocktail attire to looking like they just changed a tire – not really, but you get the drift. Scorecard is split 50/50 from these diners on the "Island casual attire" – you'll either love it or find it less appealing. (Dudes, please take your hats off at dinner).
Overall Adult Review: All in all, with the view of the bayou and the marina, the bright yet moody ambiance, wonderful service, and the food quality from prep to source – my gawd the food! – Number 13 could quickly substitute for number one. On steaks specifically: easily in top 3 on the Island but didn't beat our all-time best steak experience here.
Overall Kid Review: You could bring the kids, but why waste a good dining experience?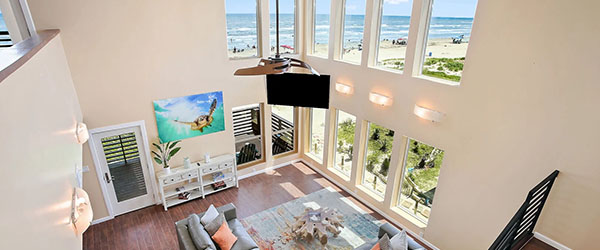 Soar Vacation Rental Services
Spanning east to west, Soar Vacation Rental Services is your local, award-winning rental company.
Visit Website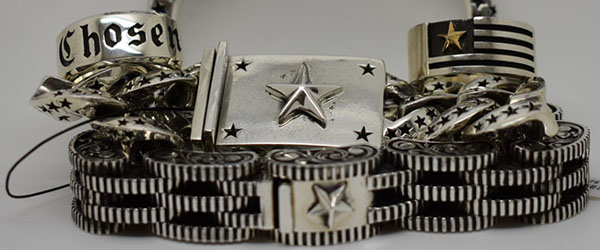 Island Silver
The Gulf Coast's Premier Sterling Silver Jewelry Store with thousand of .925 Sterling items in stock.
Visit Website
---