Hubcap Grill & Cocktail Bar
Restaurant Review
---
Heavens to Betsy! Sometimes you just need some red meat in the fashion of a good ol' burger. When you get that hankering, and your tummy rumbles you won't be disappointed by the selections and tastes at Hubcap Grill. Extra bonus: it's located on the historic Strand across the street from the oldest commercial building in Galveston. Handcrafted hamburgers, dining inside equally delicious architecture, and topped with the Strand's ambiance steeped in history? Yes, please!
We've been on a search for the best, freshest, hand-formed burgers on the Island for longer than we care to admit. Therefore, when we staked out once again for a satisfying burger, we didn't mess around with starters. We got straight to business.
The burger business. We're talkin' juicy-almost-melt-in-your-mouth-seasoned-just-right-cooked-just-right-burger-bun-creations-that-make-you-nod-your-head-in-appreciation-as-you-savor-each-bite. And fresh hamburger meat. Hand-formed.
We chose the Viva Patty Melt, off the Hand Crafted Specialty Burgers portion of the menu, a beef patty topped with grilled onions and Swiss cheese on toasted rye bread with a side of Stinky Fries. Don't let the name fool you. Stinky fries are fresh cut potatoes splashed with malt vinegar and garlic.
My partner chose the traditional burger on the classic bun to test the foundation of their burger menu. She splashed some bacon on there and ordered a side of regular fries. And, y'all. These burgers held up!
Our dinner conversation ceased as we filled our bellies with some of the better burgers we've ever put inside ourselves. Simply put? I think they call it Hubcap Grill because I'd eat the burger EVEN if it was cooked on a hubcap. It's that tasty. Fizzing, even.
We paused for swigs from our Galveston Brewery brews and toasted to our patience and diligence at finally finding a handcrafted, fresh hamburger on this sandbar.
Hubcap boasts their handmade patties dusted with a secret concoction of spices and flavorings, as they should. We cannot wait to get back and give some of their other specialty burgers a taste. There's something for every burger boy and girl as well as the more adventurous tummies, i.e. the Cheesy Cheetos-Burger and the Sticky Monkey Burger.
Pricing might be a bit high to some, but you'll agree with it once you bite into the burgers.
Do yourselves a favor and pull up a chair at the Hubcap Grill. Did we say handcrafted patties?
Overall: Five star review on burgers. Everything else is a blur.
Kids: if they're outta a highchair, go for it. Younger? It's a wrestle-fest but worth it.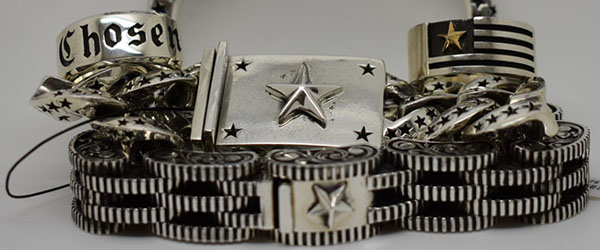 Island Silver
The Gulf Coast's Premier Sterling Silver Jewelry Store with thousand of .925 Sterling items in stock.
Visit Website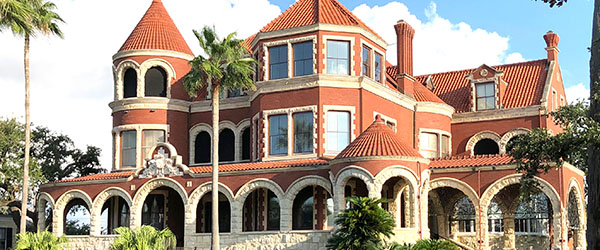 1895 Moody Mansion
Open for tours daily. Where Galveston history comes to life.
Visit Website
---
Galveston.com
Galveston.com & Company promotes local and area businesses via website design, online advertising services; and outdoor advertising via the Galveston Island Trolley. The company also supports a host of Galveston's most revered events and organizations.