"Aloha Honu" is a Turtle About Town, one of several turtle sculptures raising awareness of Kemp's Ridley Sea Turtles that call the Texas Coast home.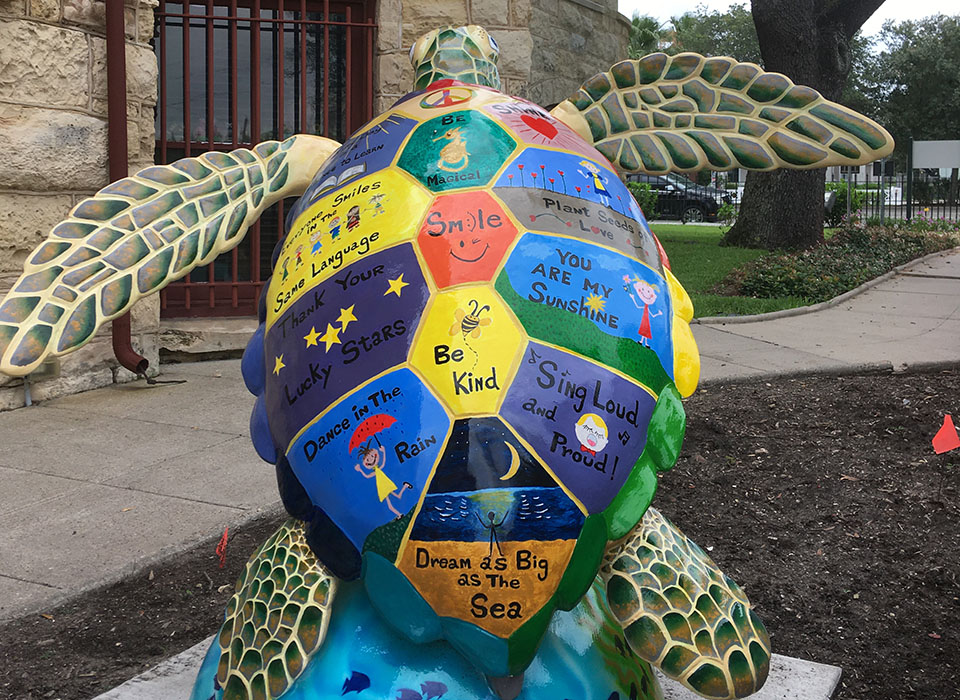 Sharon Stephens and Alex Camacho, Artist
"I'm honored to be part of and being inspired by important missions of GCM and TIRN
with messages of encouragement, kindness, and love. Thank you, Alex, for your collaboration, artistry, and talent!" – Sharon
"I was very honored and lucky to be chosen with Sharon to collab yalls improtant project…..i can never thank yall enough for this accomplishment and invitation…..glad yall like it…..me and sharon did our magic and we performed " – Alex
Galveston Children's Museum, Sponsor
"We love being a part of this project bringing awareness to the struggle of Sea Turtles as well as our impact on the environment."
"In addition, our turtle "Aloha Honu" which means "Kindness Turtle" is a lovely reminder that we all need to be kind to each other."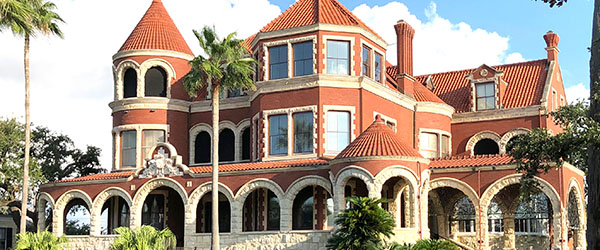 1895 Moody Mansion
Open for tours daily. Where Galveston history comes to life.
Visit Website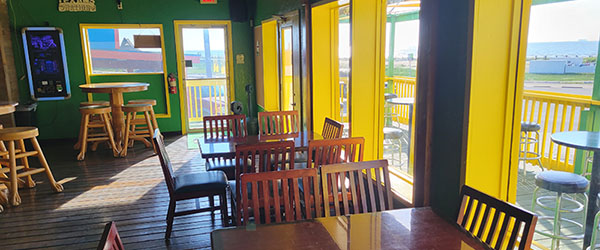 Lucky Lounge
Local neighborhood full-service sports/live music venue bar, with a stunning Gulf view, 8 HDTVs, pool table, internet jukebox and free games in backyard.
Visit Website
---
Nearby Places of Interest