"Two Crested Herons" is one of the many tree sculptures carved after Hurricane Ike destroyed thousands of trees on the island.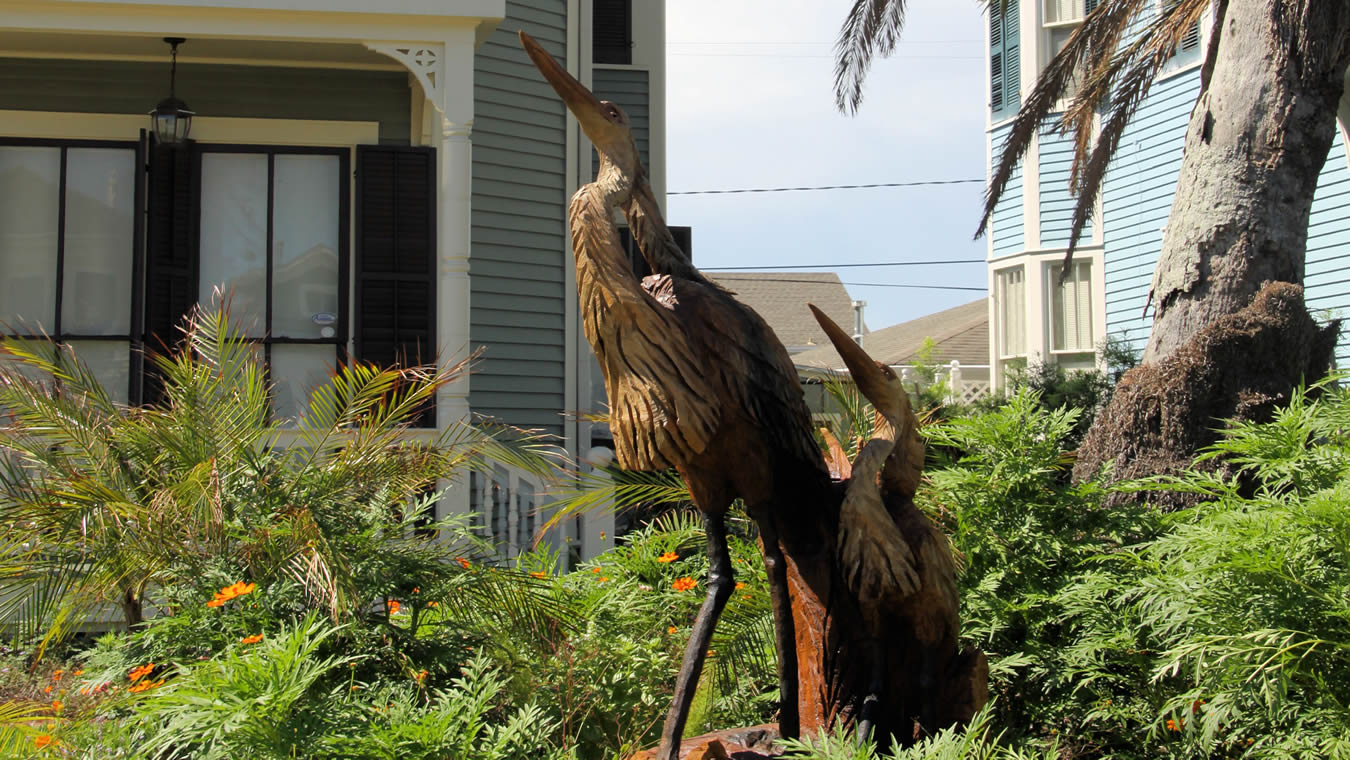 The homeowners chose herons to mimic their tall narrow house. They are seasonally dressed for many occasions.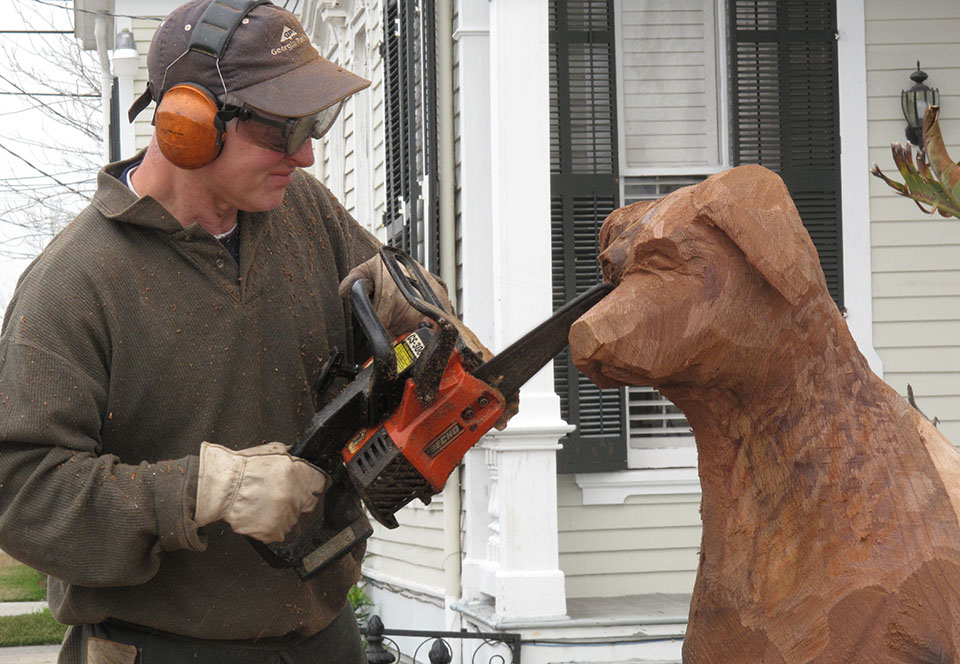 Artist
Chainsaw sculptor, Dayle K. Lewis, from Indiana, has transformed damaged tree trunks into into wondrous sculpted works of art throughout the United States and specifically the Gulf Coast including "Katrina Trees", "Heavenly Carved Wooden Angels" after Hurricane Katrina and later our Galveston trees after Hurricane Ike.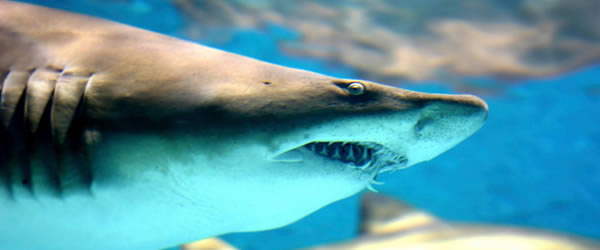 Moody Gardens
Dive into the oceans of the world in a 1.5-million-gallon aquarium teeming with creatures from tuxedo-clad penguins to seals, stingrays, sharks and more!
Visit Website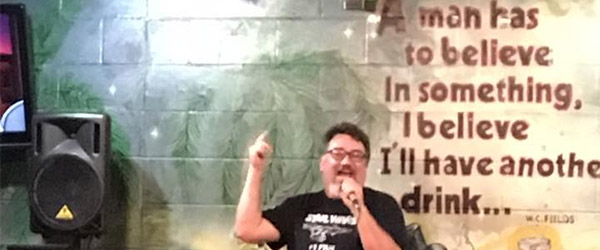 Lucky Lounge
---
Nearby Places of Interest