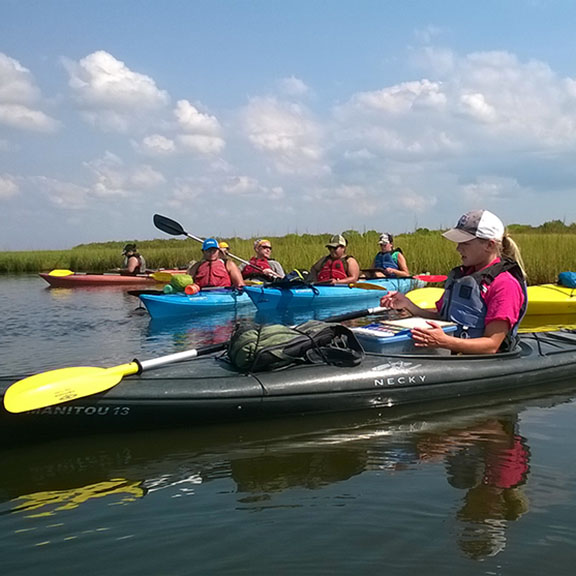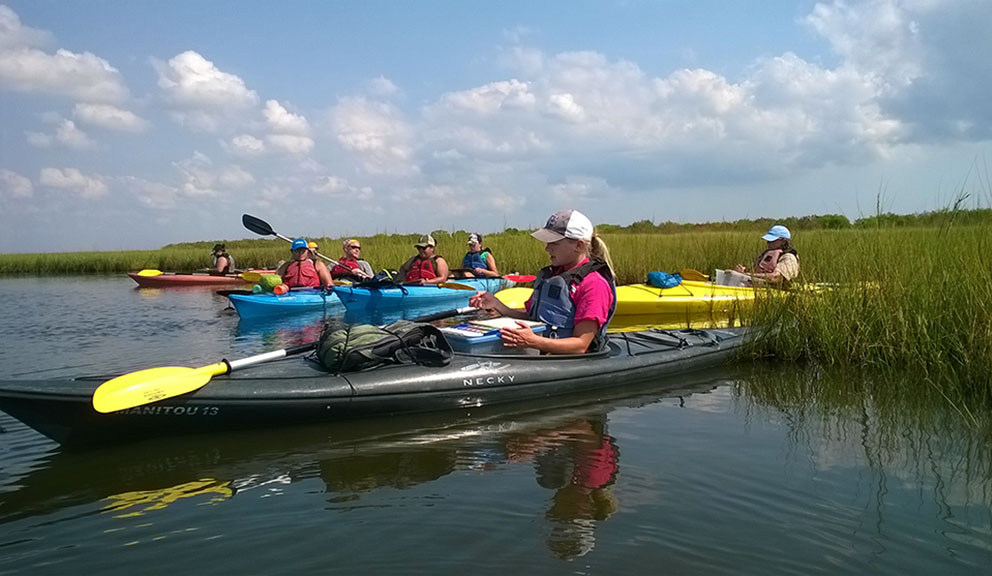 Artist Boat Kayak Adventures
13330 Settegast Road, Galveston, TX (Directions) | Phone: (409)632-0388 | Website
About
Artist Boat Eco-Art Kayak Adventures take participants on guided tours of some of the most beautiful places along the coasts of Galveston Bay. During your adventure you will discover that the coast is unique, beautiful, and alive from the seat of your kayak!
Discover myriad bird and fish species as you glide along the water's surface. Take a break from exploring marshes, seagrass beds, and rookery islands to create a plein-air watercolor painting of this special ecosystem. We bring all of the art supplies and we provide a short demonstration of watercolor techniques.
Paddling destinations include: East End Lagoon Nature Preserve, Christmas Bay, Drum Bay, Cypress Swamp, Armand Bayou Nature Center, and Artist Boat's own Coastal Heritage Preserve. Explore Galveston Bay and the unique wonders found at each site by joining us on an adventure at each location.
Eco-Art Kayak Adventures are perfect for the entire family or for group activities. Private group trips are also available.
Artist Boat is a 501(c)(3) nonprofit dedicated to promoting awareness and preservation of the coastal margins and marine environment through the disciplines of the sciences and the arts.
General
Kayak Adventures Scheduled Throughout the Year
Preserves & Restores Natural Spaces from Beach to Bay
Educational Opportunities Available
Interpretive Tours via The Bucket Brigade
Latest Tweets
Nearby Places of Interest