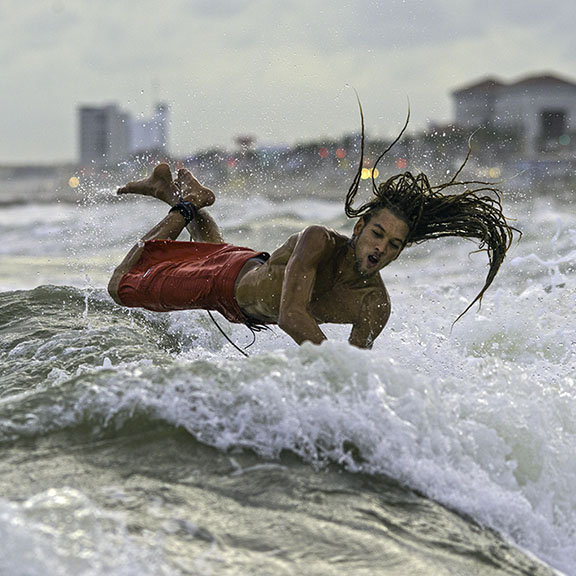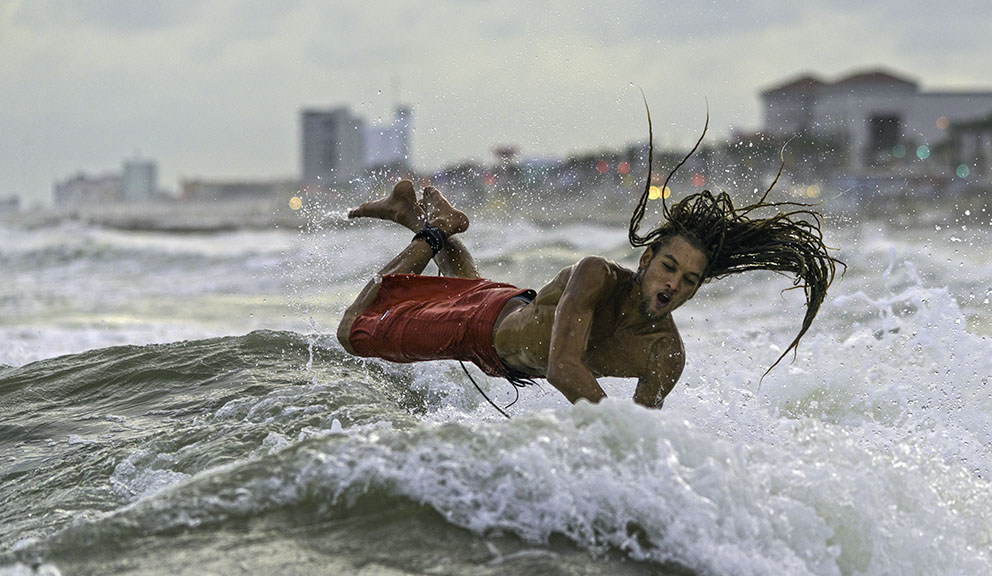 It's often said, "If you can surf in Galveston, you can surf anywhere!"
The Texas coast has a reputation for producing small, choppy, inconsistent surf, but if you know when and where to surf Galveston, it can be pretty awesome.
The most popular breaks are near the Pleasure Pier and the 37th , 47th, 51st, and 61st Street jetties.  When a storm system enters the Gulf or right after a frontal systems moves through, there can be days of long, glassy, sizable surf that rivals other hot spots.   Spring and summer is hit and miss, so you have to watch the conditions and jump in at the right time.
Surfing lessons are available for beginners and there are several outfitters offering surfing gear for sale and rent.
Browse by Location or Name