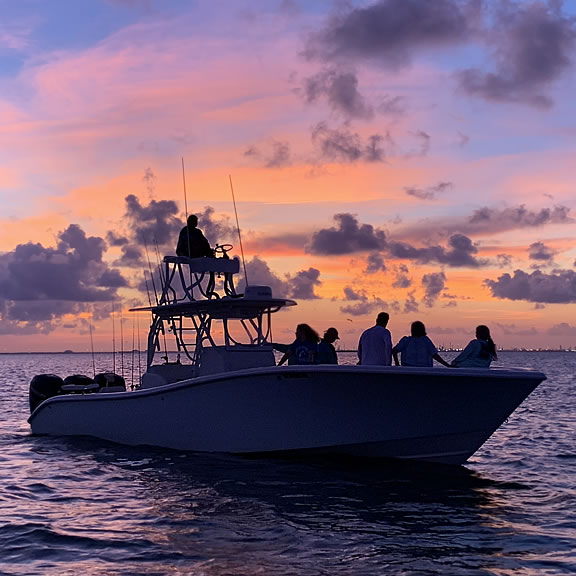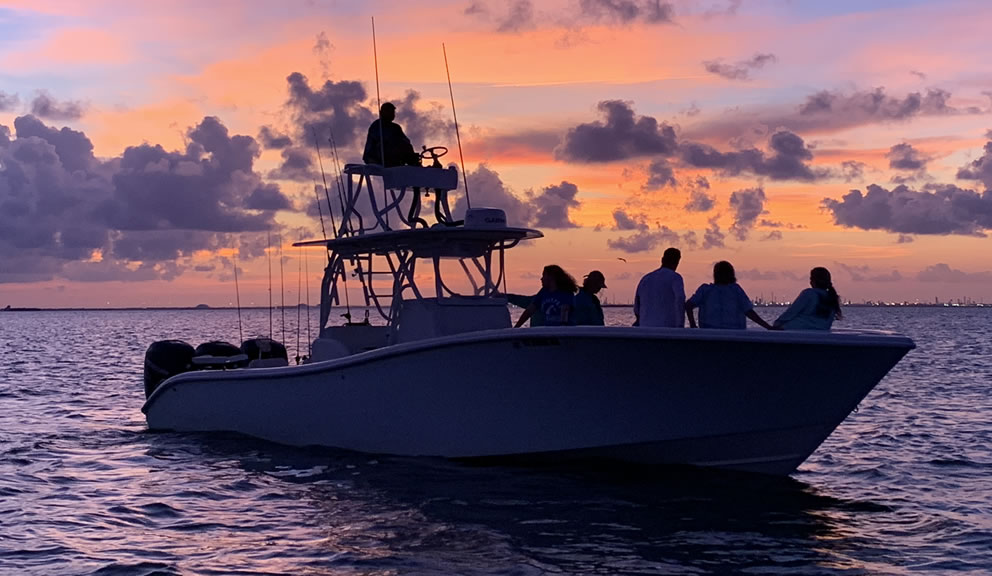 Galveston Sea Ventures
715 North Holiday Drive, Galveston, TX (Directions) | Phone: (512)639-9188 | Website
About
Galveston Sea Ventures specializes in offshore fishing and deep sea fishing. Whether it's a deep sea fishing trip with some clients, an offshore trip with friends and family, a morning or afternoon bay and jetty trip, Galveston Sea Ventures is the Galveston fishing charter and guide service you have been searching for.
Galveston Sea Ventures wants you to have the best fishing experience possible. Their captain and crew are always friendly and look forward to making your trip a lasting memory. From avid fishermen to first time anglers, the team at Galveston Sea Ventures looks forward to having you on the water and helping your group have fun, be safe, and catch fish.
Galveston Sea Ventures fishing trips  can be customized for any occasion including family vacations, team building events, bachelor / bachelorette parties, and fishing tournaments.
Hours
Monday: 7:00AM – 9:00PM
Tuesday: 7:00AM – 9:00PM
Wednesday: 7:00AM – 9:00PM
Thursday: 7:00AM – 9:00PM
Friday: 7:00AM – 9:00PM
Saturday: 7:00AM – 9:00PM
Sunday: 7:00AM – 9:00PM
Hours are subject to change.
General
Also Offering Sunset Cruises & Dolphin Tours
Online Reservations Available
Wide Variety of Trip Types Available
Latest Tweets
Plan Your Trip
BAY & JETTY FISHING
This is the perfect Galveston Fishing trip for families with young children, or to test your sea legs for an offshore, or blue water deep sea fishing trip. Give us a call, and come enjoy a morning or afternoon on the water fishing within sight of beautiful Galveston Island.
Our Galveston Bay and Jetty fishing trips are 4 hour trips and includes all of your rods, reels, tackle, bait, ice, and fuel for the boat as well as fish cleaning service at the dock. All you'll need are snacks, drinks, and a Texas Fishing license for your Galveston Sea Venture. Good times guaranteed!
Fishing for:  Speckled Trout, Redfish, Flounder, Spanish Mackerel, Sheepshead, Black Drum, White Trout, Sharks, Pompano, Ladyfish, Tripletail, Jack Crevalle Tight Lines and Good Times
DEEP SEA FISHING
Our 6 hour and 8 hour deep sea fishing trip are designed to maximize your fishing experience. We focus on the fish that are biting, instead of chasing the ones that aren't. You will have the opportunity to lear all about the marine environment while catching big fish and making great memories. We offer Deep Sea Fishing Trips 365 days a year, if the weather is good we'll take you fishing! Any Galveston Deep Sea Fishing trip can be upgraded to include Red Snapper fishing.
Fishing for: King Mackerel, Spanish Mackerel, Tripletail, Dorado, Cobia (Ling), Sharks, Jack Crevalle, bigger mermaids, Sailfish, Wahoo
SHARK FISHING
Enjoy a morning or afternoon cruising the Galveston beachfront and nearshore waters chasing shrimp boats and looking for BIG sharks! These toothy fish put up a great fight and range in sizes of 2-8 feet or even more. This is a great trip to catch big fish and see Galveston Island from a completely different perspective.
Depending on the conditions of the day, fuel consumption may vary, but the captain and crew always do their best to make sure you enjoy your Galveston Shark Fishing Trip. There are many different species of sharks, seabirds, and dolphins along Galveston Island so keep your eyes peeled while your out there with us. This trip is suitable for almost any age.
Fishing for: Big Sharks! Also Jack Crevalle, Bull Redfish, King Mackerel, Tarpon, and other big fish along the Galveston Beachfront
BLUE WATER DEEP SEA FISHING
This is our premiere Deep Sea Fishing trip! Venture out 50-80 miles or more offshore into the deep blue sea and explore everything Galveston Deep Sea Fishing has to offer. You'll have the opportunity to catch many different deep sea fish species and make some great memories.
Fishing for: King Mackerel, Spanish Mackerel, Tripletail, Dorado, Cobia (Ling), Sharks, Jack Crevalle, bigger mermaids, Red Snapper, Sailfish, Wahoo, Amberjack, Vermillion Snapper, Mangrove Snapper, Grouper, Tunas, Blue Runners, and MORE!
OFFSHORE FISHING
Offshore fishing in Galveston, Texas is a great opportunity to catch the fish of a lifetime. On your Galveston offshore fishing trip you will have the opportunity to catch a huge variety of fish and explore everything the Gulf of Mexico in Galveston has to offer. This is a premium fishing experience, and some of the best offshore fishing in the entire Gulf of Mexico.
TUNA FISHING
Come join us for a great day offshore fishing for tunas. While also out there, be ready for a big pull from groupers, amberjacks, wahoos, mahi mahi, kingfish, red snappers, sailfish, and more.
This is a premium trip and only offered a select time of year, prime time is July 15-mid September, weather permitting.
Nearby Places of Interest