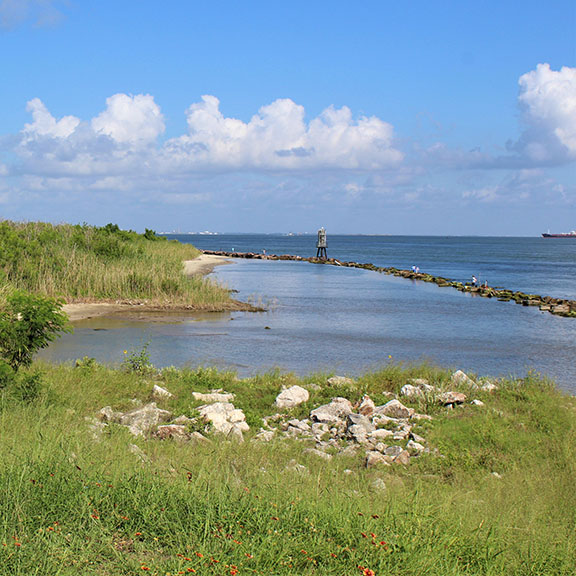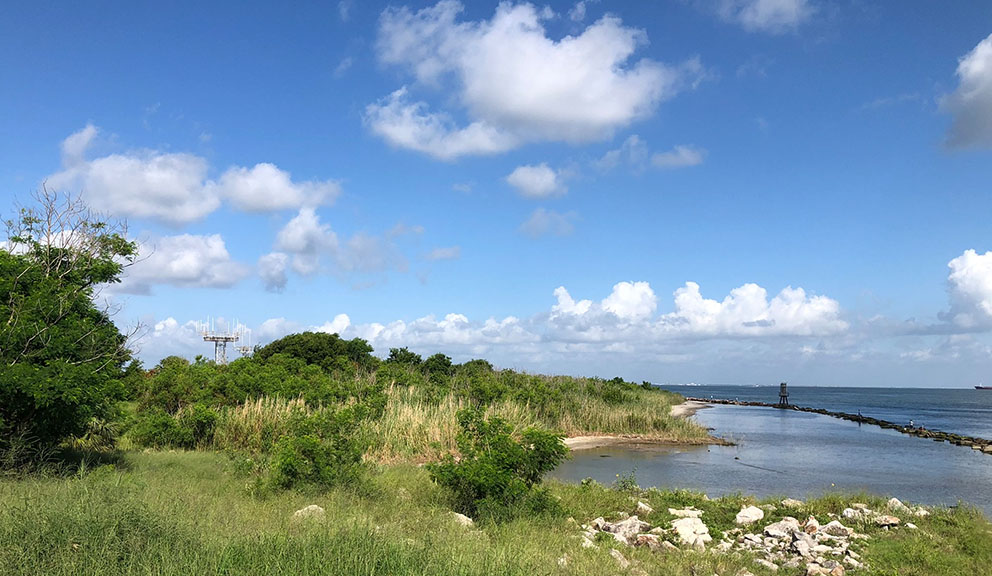 Fort San Jacinto
Historic Point & Birding Location
East End of Seawall Blvd., Galveston, TX (Directions)
This is a historic site and popular birding location.
Head east on Seawall Boulevard to the end of the island, where you will find free parking.  There is a remnant of a gun battery and historic marker on the hill above the parking lot.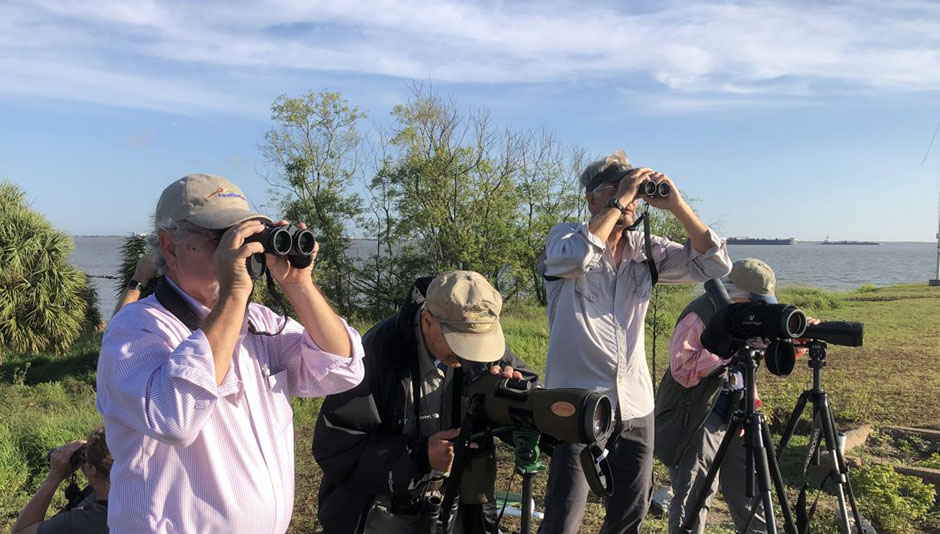 | | | |
| --- | --- | --- |
| GINTC's East End Feather Finders identified 90 species at the 2019 Bird Sit at Fort San Jacinto. | | Galveston Island Nature Tourism Council |
Birding
In winter, Common Loons and Red-breasted Mergansers may be seen. Follow the small foot path to the left down toward the shoreline, checking for Ruddy Turnstone, Least Sandpiper, and other shorebirds along the rocks. There is also a small pond that is sometimes productive for herons and egrets.
Across Seawall Boulevard is the East End Lagoon Nature Preserve that has a nature trail.  While in the area, check Boddeker Drive to Big Reef.
History
Fort San Jacinto was an Endicott Period Coastal Fort first established in 1898.  During World War II, the battery was equipped with rapid fire guns, which were fired for practice, but never in combat.  The fort was abandoned in 1947, but remnants still sit at the eastern tip of the island.
The biggest structure that remains is Battery Mercer, which contained 12-inch mortars. Battery Heileman contained two 10-inch "disappearing" guns. Battery Hogan contained two 4.7-inch (119 mm) guns, and Battery Croghan contained two 3-inch (76 mm) guns. Battery #235 contained 6-inch (152 mm) guns and another battery contained 90 mm guns.
Along with Fort San Jacinto, Fort Crokett near the San Luis Hotel and Fort Travis on Bolivar Peninsula, made up the Coastal Defenses of Galveston (Harbor Defenses after 1924).
Historical Marker
One of almost 200 historical markers on the island, this marker was erected by the US Army Corps of Engineers.
The marker is inscribed:
"The northeastern tip of Galveston Island has seen defense fortifications since the early 1800's. Crude Spanish and French forts (1816-1818) gave way to small sand forts and batteries constructed by the Republic of Texas from 1836 to 1844. In 1863 the Confederate Army built sandbag breastworks and an earthen battery named Fort Point. All traces of these early fortifications were destroyed by the strong winds and tides which regularly reshaped the sandy tip of the island. A more substantial fortification call Fort San Jacinto was built here by the U.S. Army in 1897. After the fort was destroyed in the 1900 storm, the Galveston seawall was extended northward in 1921 to protect the area. The fort was rebuilt and new gun emplacements were added for the defense of Galveston during World War II. The round, concrete base of one of these 90-mm gun emplacements remains here today. For San Jacinto was decommissioned in 1959."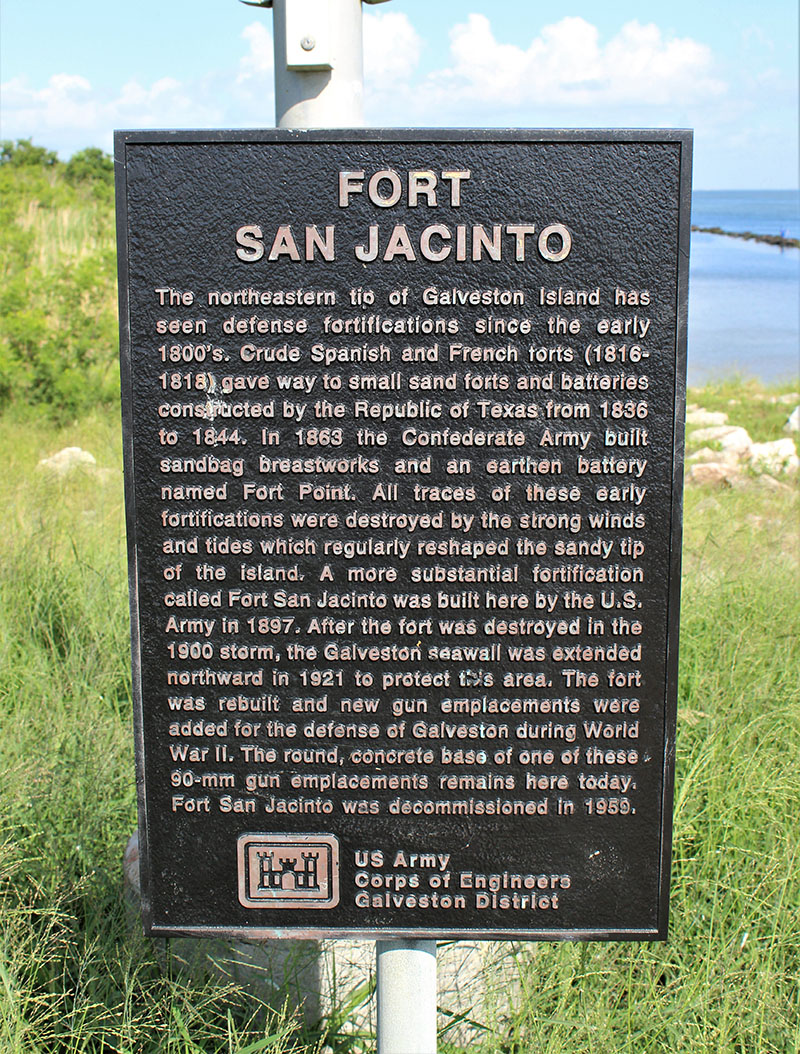 Nearby Places of Interest