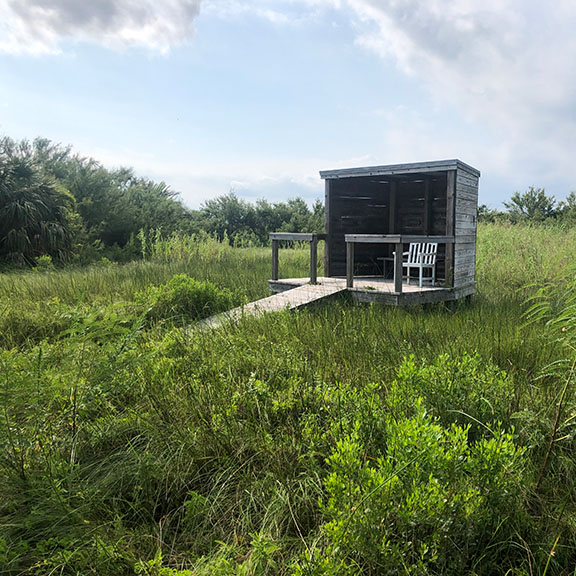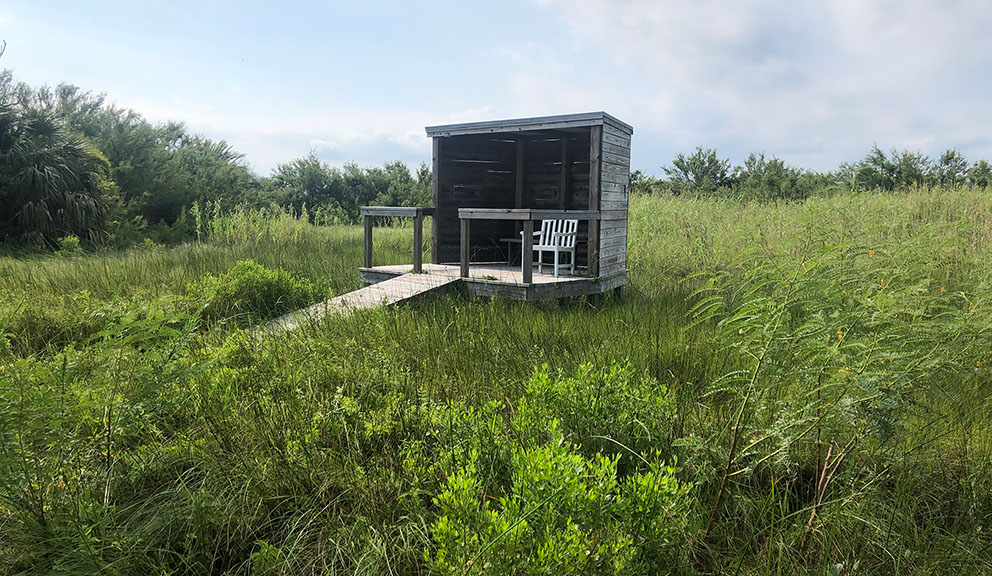 Dos Vacas Muertas
Great Texas Coastal Birding Trail - UTC 070A
Seabird Drive, Galveston, TX (Directions)
Dos Vacas Muertas is a 6-acre preserve protected on three sides by salt cedar, with trees, a small fresh water pond. The rear opens out to intertidal marshlands.
This area consists of large tidal flats that cover many acres of open sand bars, grass-covered wetlands, and several miles of beaches. The grass-covered wetlands are summer nesting areas for many skimmers. To reach Dos Vacas, heading west on FM 3005, it is just before Sea Isle. Turn on to Seabird Drive and continue.  The preserve is on the right.
Do not block the entrance to the sanctuary.  Park along the road, instead.
Nearby Places of Interest