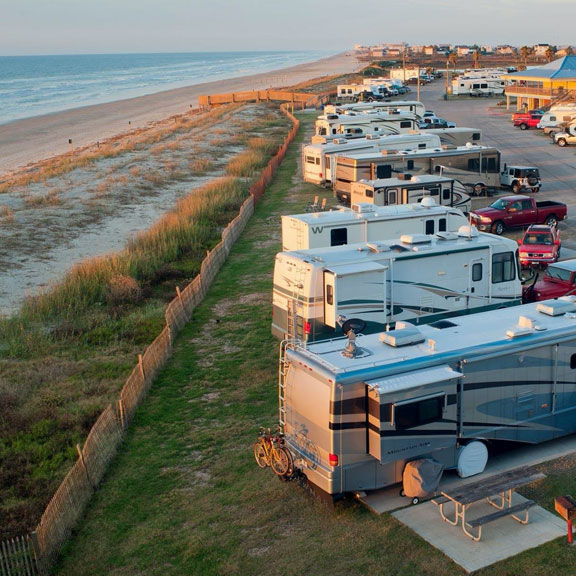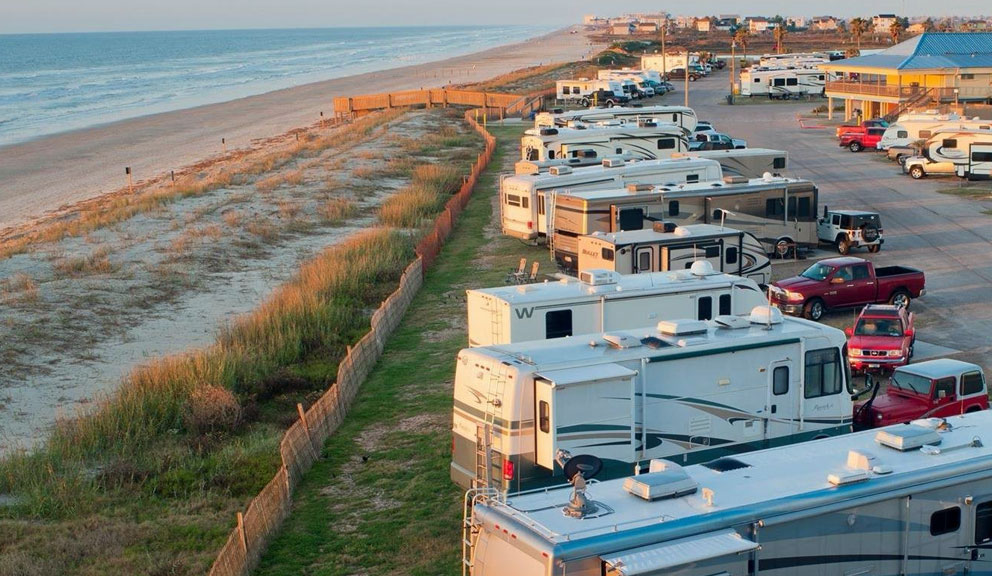 Dellanera RV Park
10901 Termini-San Luis Pass Rd, Galveston, TX (Directions) | Phone: (409)797-5102 | Website
About
There is nothing like a private piece of the beach! Dellanera RV Park is Galveston's premier beachfront camping site, offering 1,000 feet of sandy beach with 65 full RV hook-ups and day parking. The RV facilities at Dellanera recently went through a major renovation, creating all new campsites to accommodate larger RVs. The sites provide service utilities, water, sewer and electrical service. Each site features its own picnic table and barbeque pit.
The beach at Dellanera includes picnic sites and a pavilion with showers, laundry facilities and gift shop. Dellanera also offers free wireless internet (weather permitting).
Hours
Monday: 9:00AM – 5:00PM
Tuesday: 9:00AM – 5:00PM
Wednesday: 9:00AM – 5:00PM
Thursday: 9:00AM – 5:00PM
Friday: 9:00AM – 5:00PM
Saturday: 9:00AM – 5:00PM
Sunday: 9:00AM – 5:00PM
Hours are subject to change.
General
Premier Beachfront Camping Site
1,000 Feet of Beach
65 Full RV Hook-Ups & Day Parking
Free Wi-Fi (Weather Permitting)
For the health and safety of visitors and employees, the Galveston Park Board has adopted rigorous cleaning procedures at its parks. Among the procedures put in place are cleaning bathroom surfaces and high touchpoint areas on an hourly basis, increasing the frequency of trash removal, and sanitizing park equipment daily. In addition, measures have been taken to ensure proper social distancing in queues and at public gathering places.
Property Map & Rules
Glass prohibited
Pets Permitted on Leashes
Clean Up After Your Pets
Camping Prohibited 12am-5am
Open Fires Prohibited (BBQ pits allowed)
Stay Off Dunes
Nearby Places of Interest