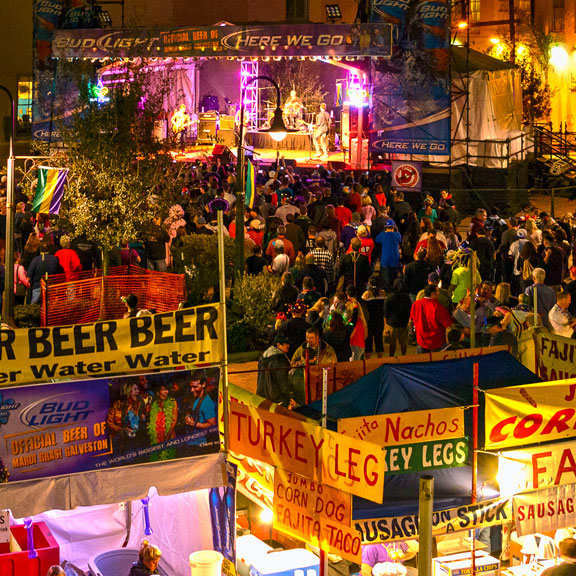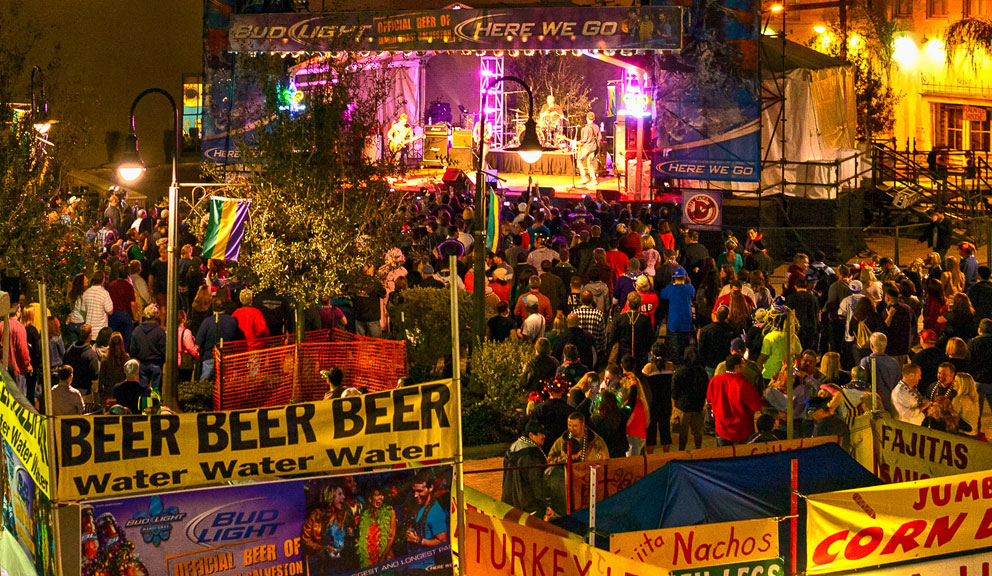 Mardi Gras Entertainment Schedule
Let the Good Times Roll!
Galveston's historic downtown entertainment district will put you in the center of classic Mardi Gras revelry complete with big crowds and plenty of beads. Nearly all parades go through downtown, where you can enjoy the view from the street or from above at a balcony party. Main concert stages are also located downtown, where the event's headline performances will take place.
Mardi Gras! Galveston, the third largest Mardi Gras celebration in the United States, offers the unique chance to experience sand between your toes and gorgeous beach sunsets while taking in the revelry and lavish parades known to dominate Galveston Island during carnival season.
The island's 109th Mardi Gras celebration, to be held February 14-25, 2020, is expected to draw more than 350,000 attendees for live concerts, parades, balcony parties, elegant balls and much more.
Upcoming Mardi Gras Entertainment
Submit an Event
If you'd like to submit an event for consideration in our calendar, please click here.