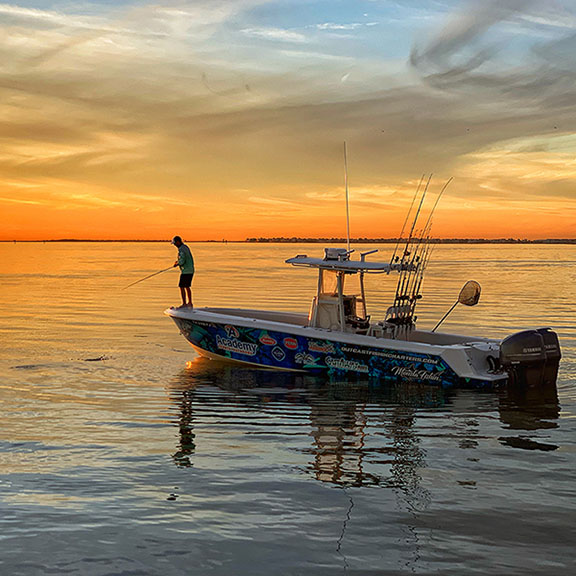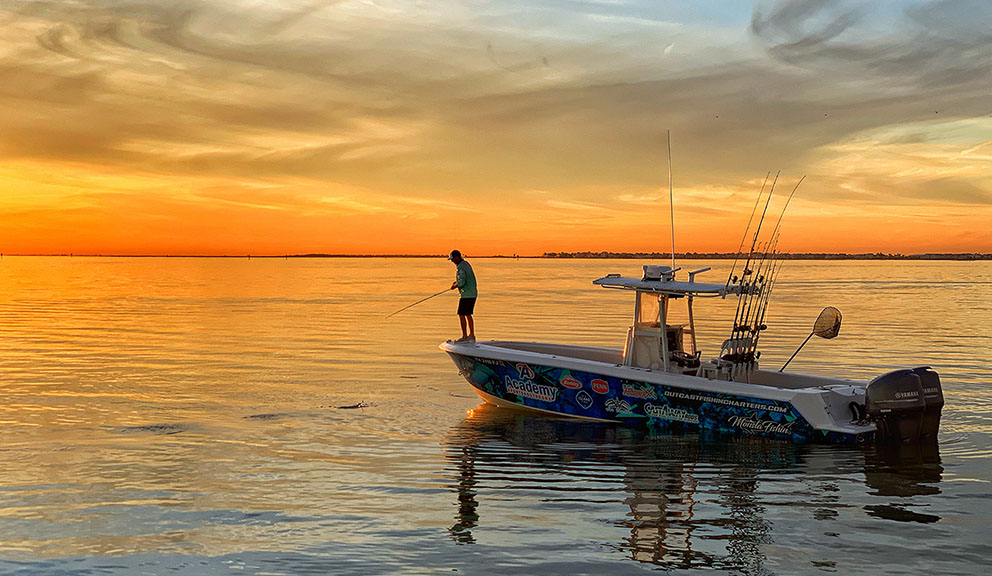 Fishing the Island
The Perfect Spot. The Perfect Live Bait.
---
Whether you are a beginner or avid angler, Galveston Island provides a wide variety of opportunities to meet your fishing needs. One thing that makes the Island so special is you can reel in your "catch of a life" or just plan a family fun fishing adventure with different water systems so easily accessible. Numerous locations like the beaches, piers or parks offer an array of different species to fish for.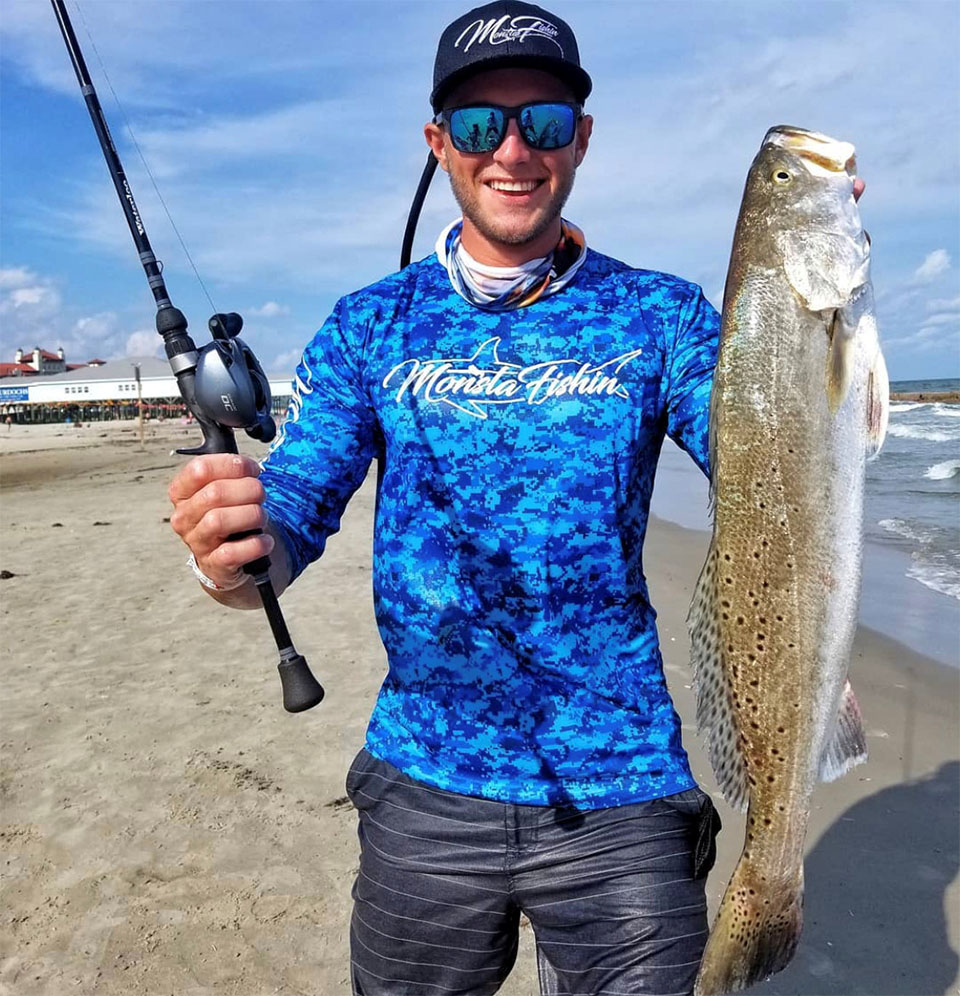 Choosing the Perfect Spot
There's three different things to consider when choosing the perfect spot to fish. Number one is structure. This can be a reef, pier, jetty system, and so much more. Structure provides a safe place for predatory fish looking for an easy meal. With this in mind, some great and easily accessible spots are Jimmy's on the Pier, Jamail Bay Park, and the Seawall Jetty Rock systems. These locations provide a ton of structure, and a great opportunity to hook up your dream catch!
The second important thing to consider is water clarity. When the water is murky, typically it means the salinity content is lower which causes the fish to be more lethargic and not feed as often. If this is your only choice, fishing with a bottom rig or longer leader to reach down in the water table may better your chances of getting their attention for a snack. If you are able to find clearer, green water, it will improve your chances of successfully catching a great fish. Sometimes you can find protected areas at your spot holding nice green water, this is where you want to be fishing!
Finally, look for signs of marine life. This can be as simple as seeing small shad swimming on the surface to mullet fish jumping out of the water. When you see a bait, you can be sure there are predatory fish lurking below.
The Perfect Live Bait
If you are looking for a fast action, using live bait offers the biggest chance for a quick catch. There is no better option than a live shrimp because almost every species will eat a shrimp.
What you will need:
5 gallon bucket
Aerator pump
A dipnet
A quart of shrimp from any local bait camp
Your local Academy Sports & Outdoors offers a live bait bucket combination.
Weighted Popping Cork Set-up
An easy bait rig and fishing favorite is a weighted popping cork setup!
What you will need:
Weighted Popping Cork
2.5' of Fluorocarbon Leader
Size 8 Treble Hook
The benefits are endless when using a popping cork. These are great for changing the length of your fluorocarbon leaders in the different water tables of clarity and depths. In shallower water, shorten the leader length to help hold your bait in the ideal strike zone & vice versa for deeper waters. I typically like to use a 2.5' long leader for shallow and 3' leader for deeper depths. A great way to mimic the sounds of an injured baitfish and attract other predator species is to abruptly lift your fishing rod and reel which creates a popping noise; this will immitate the sound of injured baitfish to help bring the big ones. This easy to use rig is a productive one for beginners as well as an avid fisherman. Just wait for the cork to get pulled below the surface of the water and pull up to set the hook, and start reeling in the fun!
As we head into the summer months during this unpredictable time of virus, fishing provides a safe and fun activity to experience with our families. Following these few tips will help increase your chances of catching a great fish on your next Galveston Island saltwater fishing adventure!
Captain Michael "Sharky" Marquez
Captain Michael "Sharky" Marquez operates Out Cast Charters, Galveston's #1 voted Fishing Charter Company for 4 years running. Their licensed captain's goals are to put you and your group on MONSTA FISH & to make memories that last a lifetime. See what the Out Cast Charters Family is all about!