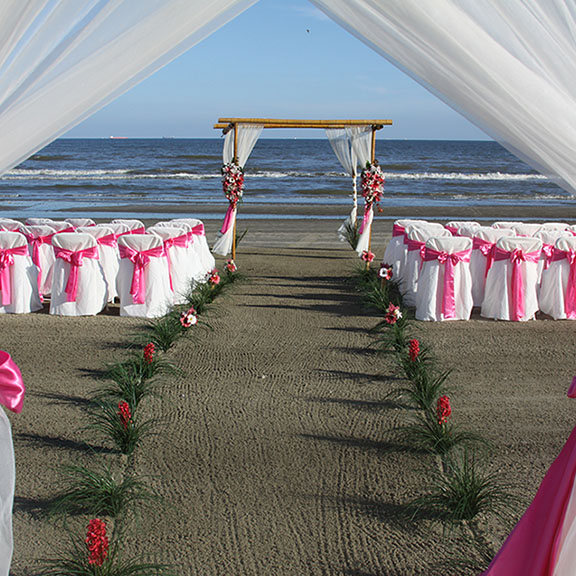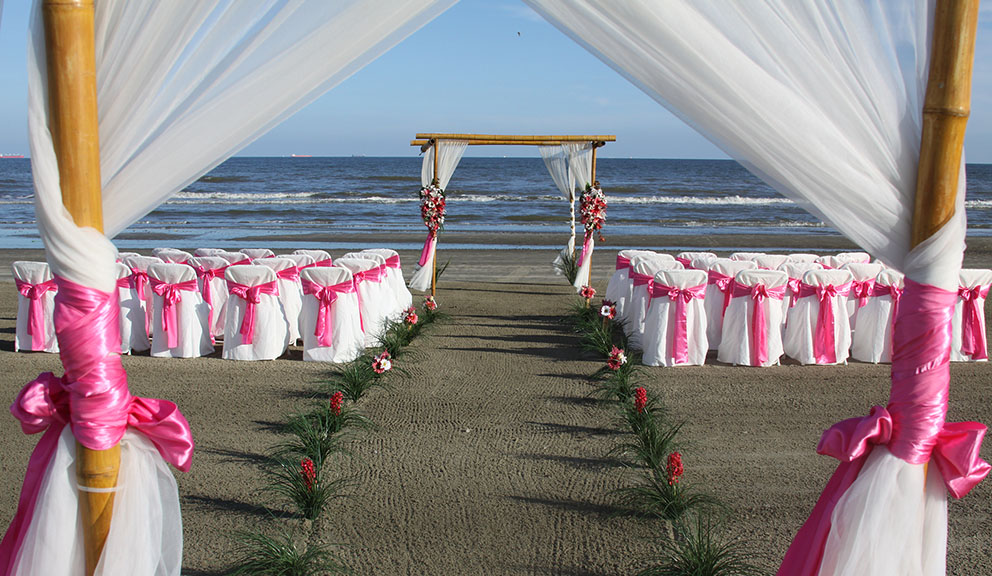 It is perfectly legal to get married on the beach – no permit required.  You only need permits or permission is you have a loud speaker, intend to rope off an area, restrict access to the public, impact traffic flow, or want to use the designated areas at Stewart Beach, East Beach, or Seawolf Park, which are managed by the Park Board.  If you have questions about City permits, contact the City of Galveston's Special Events Coordinator, Megan Pierce at (409) 797-3700.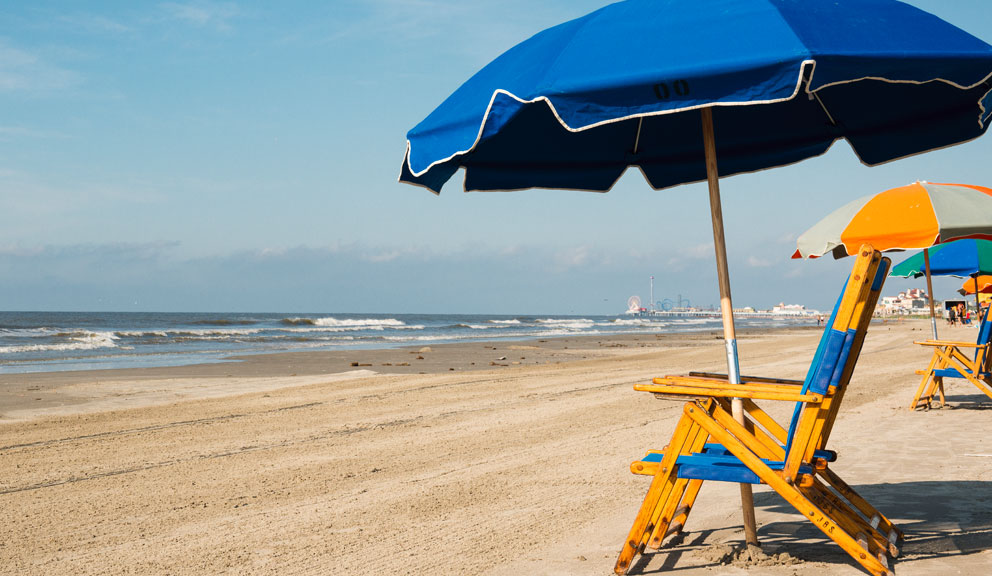 Park Board Beaches
Galveston's public beach parks are managed by the Galveston Park Board of Trustees, a non-profit government entity funded by Hotel Occupancy Tax revenue and Beach User Fees. Areas managed by the Park Board include: R.A. Apffel Park (East Beach), Stewart Beach, Dellanera RV Park and Seawall beaches between 10th and 61st streets.
The Galveston Park Board of Trustees offers designated beach wedding and special event venues at Stewart Beach, East Beach, Seawolf Park and Dellanera RV Park, including indoor/outdoor pavilion space and reserved beachfront areas. Reserved beachfront areas will be groomed, roped off with decorative bollards and will offer an unobstructed view of the Gulf. For additional details and booking information, please visit their website.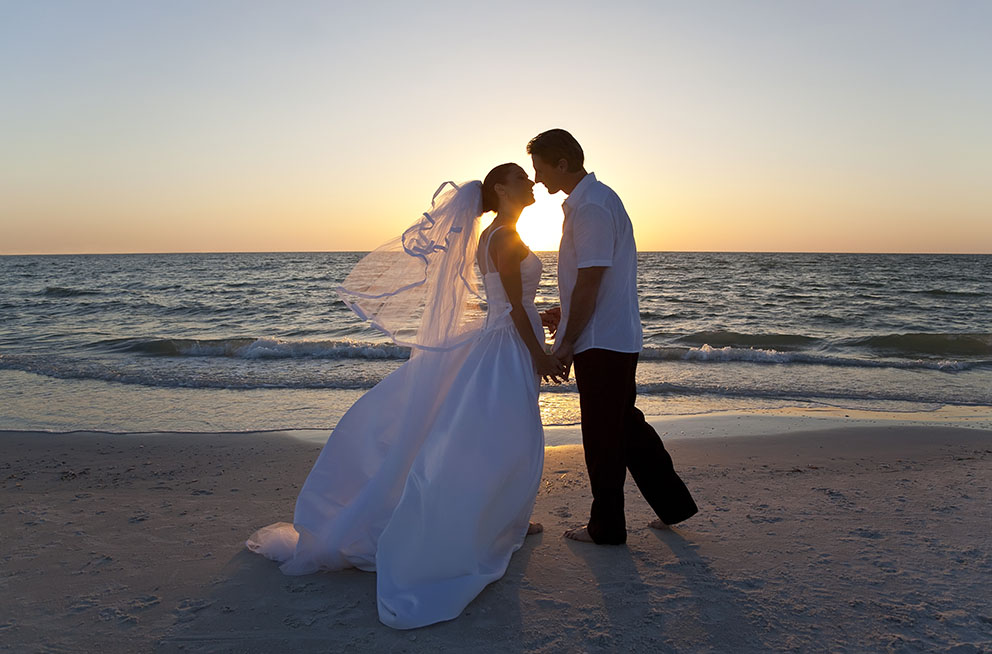 Just Walk Down and Get Hitched!
If you decide to get married on the beach, remember there are no restroom on the beach, elderly or handicapped people may not be able to attend, and parking could be an issue.
One option is to have guests meet at a bar, restaurant, or beach pavilion before the event and walk down when it's time.