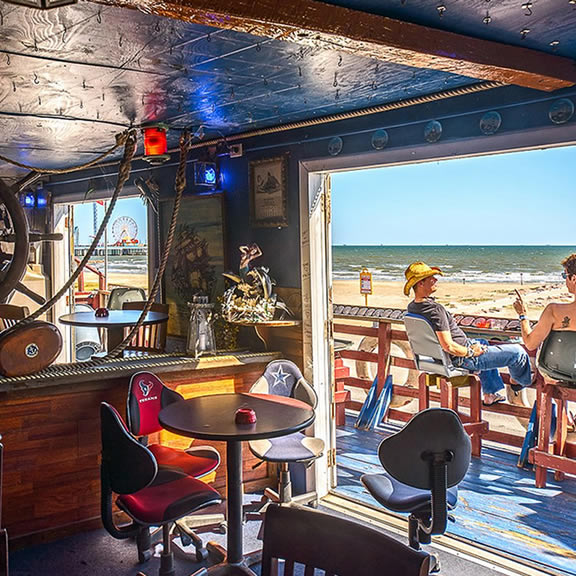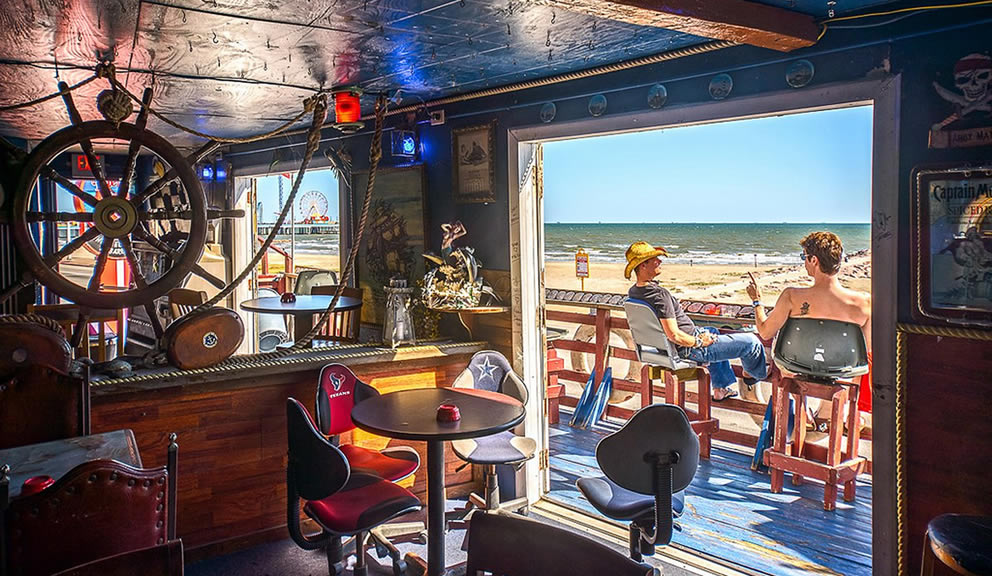 About
According to The Austin Chronicle: "This is one of those places where you expect to run into Jimmy Buffett … or more likely, a toothless, leather-skinned ex-leatherneck who claims to have written all of Jimmy Buffett's songs and all he has to show for it is this parrot." The deck has a life-sized Statue of Liberty and actual boat seats to swivel around on while facing a stiff Gulf gale, bellowing, "I'm king of the world!!!" The Houston Post says: "If you take a date and they don't appreciate the Poop Deck, choose loneliness." FYI, the name 'Poop Deck' originates from the French nautical word for stern, la poupe is the roof and deck above the captains cabin usually for observation.
The gulf view is also great here at Galveston Seawall's Poop Deck!
The Poop Deck. Great views. Great people. Great fun. It's where "the elite meet in their bare feet!"
Hours
Monday thru Saturday: 10am – 2am
Sunday: Noon – 2am
Hours are subject to change.
General
Bar Located on the Seawall, Overlooking the Gulf
Live Music
Full Bar
Two Floors
Nearby Places of Interest