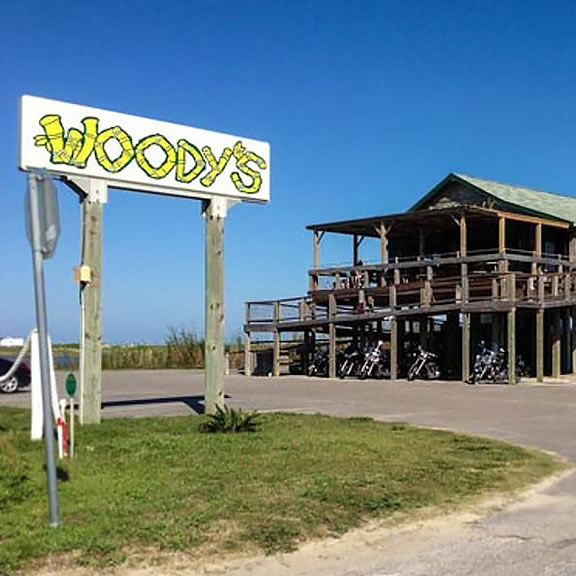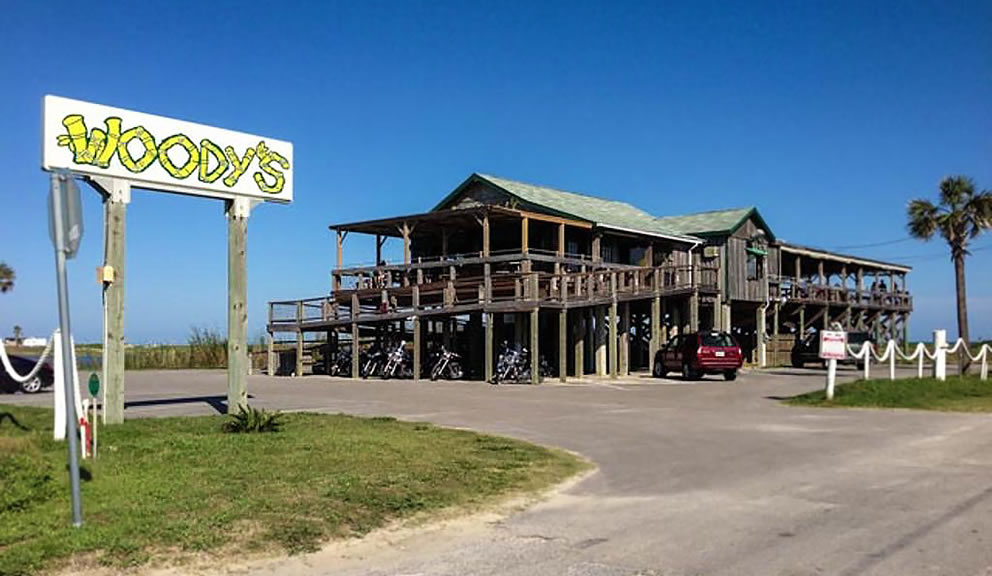 Woody's Beach Bar
11149 Termini-San Luis Pass Rd., Galveston, TX (Directions) | Phone: (409)740-6969
About
Located on Galveston's west end, Woody's Bar is a full-service, open-air bar featuring great drink specials, live music, pool, and one of the most spectacular Gulf views on the Island. Home of the "fastest Harley's, cold domestic and imported beers, and hot bartenders, this hotspot enjoys a bustling business every day (and night!) of the week.
Unlike most Seawall watering holes that are located across the street from the Gulf, Woody's is actually one of the very few hangouts actually on the beach itself. And with retractable garage-style doors on either end, patrons can enjoy the warm, tropical air during the summer, and be warm in the winter. Plus, the outdoor deck features comfortable Adirondack chairs, to make the vibe even better.
Woody's. A great bar with an unbeatable view. Enough said.
Hours
Monday: 12:00PM – 2:00AM
Tuesday: 12:00PM – 2:00AM
Wednesday: 12:00PM – 2:00AM
Thursday: 12:00PM – 2:00AM
Friday: 12:00PM – 2:00AM
Saturday: 12:00PM – 2:00AM
Sunday: 12:00PM – 2:00AM
Hours are subject to change.
General
Located on the Beach
Live Music
Full Bar
Great for Groups
Latest Tweets
Nearby Places of Interest