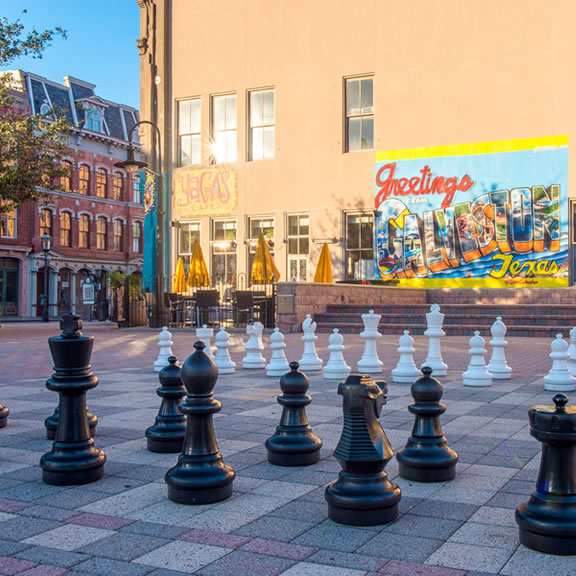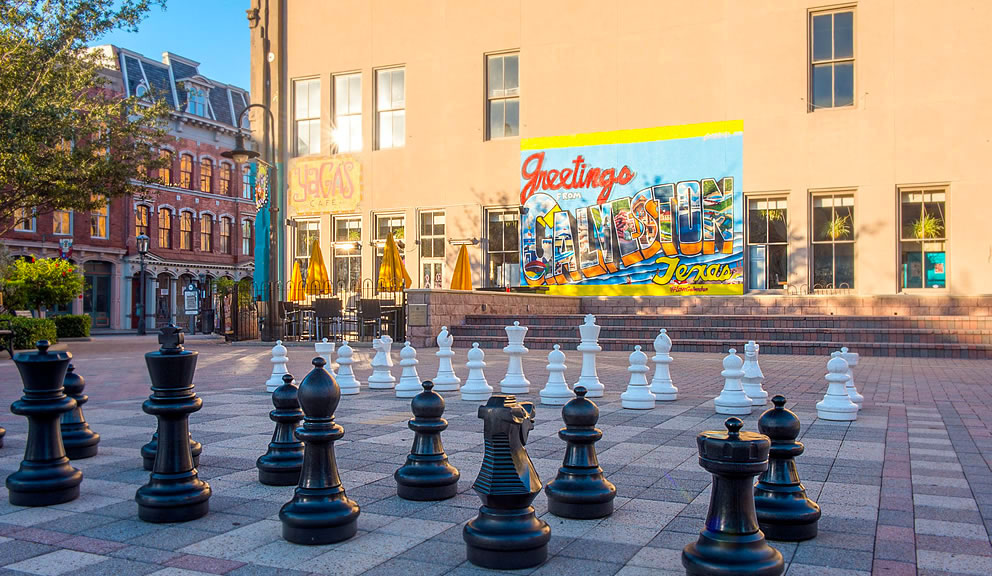 About
Saengerfest Park is a small square park located on the corner of 23rd Street and The Strand in Galveston's Historic Strand District.
Saengerfest Park is known for having a large, playable chess set, a large compass which can be used as a seat, wooden benches, an old-fashioned London-style phone booth, and a stage used for movie and music nights throughout the year. The park also hosts a number of events associated with Island festivals, including Dickens on The Strand, Mardi Gras! Galveston, and more.
The park takes its name from Saengerfest, a biennial singing contest sponsored by German immigrant choral societies around the State of Texas in the 19th century. A choral group from Galveston, "The Salamanders," took top honors in the 1879 competition in New Braunfels, Texas, therby receiving the honor of hosting the next Saengerfest in April 1881.
In honor of this occasion, the City of Galveston built a lighted pavilion and giant, temporary arches along The Strand. Four hundred singers from 13 choral societies across the state were welcomed to the Island with a torchlit parade that passed beneath these arches.
Today's Galveston arch at The Tremont House, constructed in 1985 to celebrate Galveston's revived Mardi Gras, took its inspiration from these festival monuments.
Saengerfest Park, a project of George & Cynthia Mitchell, is inspired by the same spirit of civic celebration.
Meeting Space
Outdoor venue with a built-in stage
5,154 square feet
Meeting Space
Whether you're planning a special event, family reunion, birthday party, meeting, or corporate retreat, it would be a pleasure to host your upcoming event. Inn at the Waterpark offers a unique venue space that can comfortably accommodate up to 50 guests. With a total of 750 square feet, the room can be used as one large venue, or partitioned off into two smaller spaces for more intimate events and breakout meetings.
Nearby Places of Interest